Wall's Pastry aims to give shoppers what they want after using consumer research to update its sausage rolls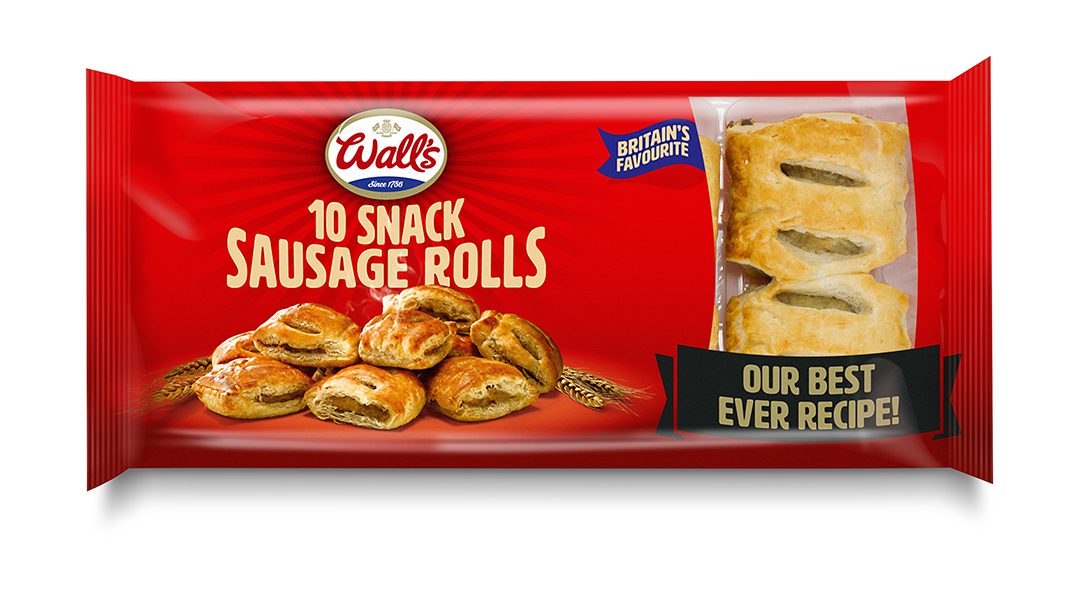 CONSUMER opinion played an important part in the development of the new recipe for Wall's Sausage Rolls.
Brand director at Wall's Pastry, Jason Manley, explained: "We've listened to our consumers through every step in the process to create a sausage roll that's better in every way."
Wall's said the relaunch includes Wall's biggest recipe change for almost a decade.
The new sausage rolls are made with premium cuts of pork shoulder and pork belly, seasoned with a secret blend of herbs and spices.
The sausage is then wrapped in 64 layers of pastry and completed with a new golden glaze.
Packaging across the whole Wall's range has also been refreshed with a new design that includes photographs for the first time.
Walls said this will help their products stand out on shelf.
Manley continued: "Our Wall's Rolls range are a clear market leader, achieving record sales and growing 21% over the past year.
"This relaunch represents a major investment in our brand quality and our ambition to delight our consumers every single time.
"As always, at our core remains our firm commitment to incredible great taste, high quality and exceptional value."
The new recipe is being used across the Wall's Sausage Rolls range from the 130g Jumbo Sausage Roll to the 220g four-pack and the 140g 14 Dinky Sausage Rolls pack.
Manley said the launch is being supported by a "significant programme of support".
This will include consumer sampling, in-store promotion, print advertising and social media activity.