Bringing more free-from choice to shoppers for lunch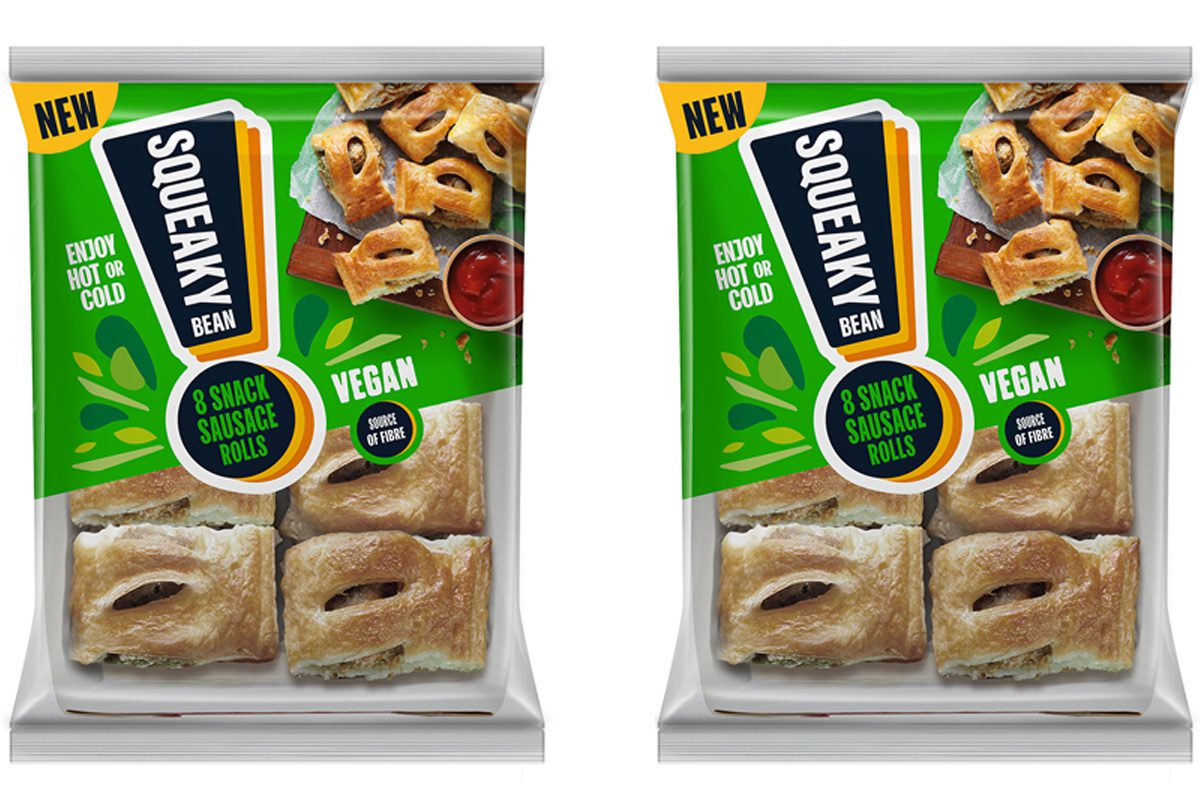 MEAT snack alternative brand Squeaky Bean is set to tackle more meal occasions for meat-free consumers with the launch of new Vegan Sausage Rolls.
The new Squeaky Bean Sausage Rolls come in packs of eight and offer vegans, vegetarians and flexitarian shoppers a meat-free alternative to the staple lunchtime pastry.
Coated in a puffed pastry, the meat-free sausage is made with a blend of wheat and pea protein, with added bacon-style pieces, onions and seasonings.
Available to buy in Sainsbury's stores now at an RRP of £2.75, the vegan Sausage Rolls can be eaten cold straight out of the pack.
Becky Youseman, marketing controller at Squeaky Bean, said: "Our goal is to make switching to vegan products an easy and natural choice by offering great-tasting meat alternatives.
"We've successfully achieved this at lunchtime with our category-leading range of ready-to-eat slices and pieces.
"But we're always looking at how we can enter more categories and meal occasions."