STG highlights the popularity of smaller cigars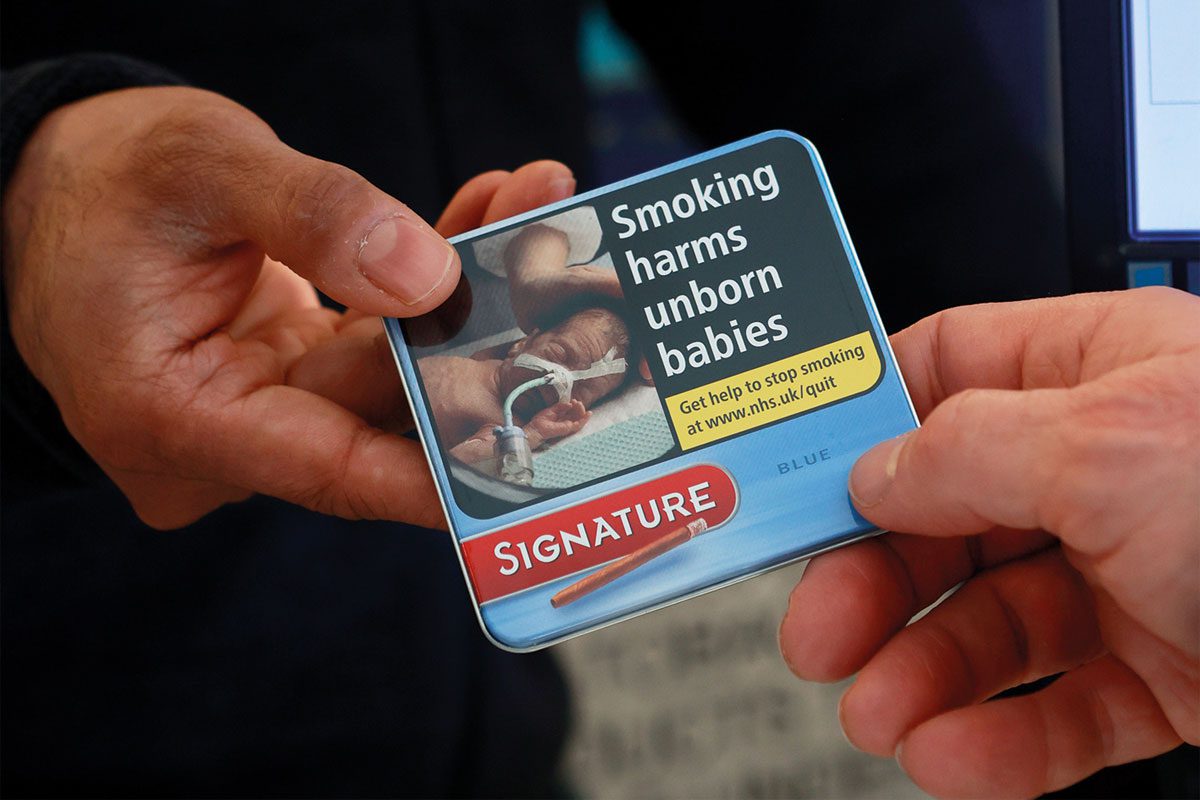 CIGARILLOS are big business in the cigar category at the moment, according to Scandinavian Tobacco Group.
Alastair Williams, country director at Scandinavian Tobacco Group UK (STG UK), said its latest data shows the total cigar category to be up by 2.2% in value terms on last year – at just over £287 million across the UK.
Williams said: "The cigarillos segment within cigars barely existed three years ago but now makes up more than 46% of the total volume and just under £100m in value sales."
The latest Scottish figures show the cigarillos sub-category has an annual volume of 18.5 million, giving it a 50.2% share of the cigar sales market and a value of £9.4 million.
The director highlighted the firm's Signature Action brand that, while not the best-selling cigarillo on the market, is growing steadily in popularity and offers an option for adult smokers who enjoy the peppermint flavour.
The statistics, gained from IRI Marketplace, shows that the more traditional cigar segments are all in decline north of the Border.
The annual volume share for miniatures was down 3.1%, small cigars saw a drop of 1.2% and medium/large cigars had a slight fall of 0.1% as against cigarillos' 4.3% rise. Williams reckoned this was likely to be due to a combination of factors such as some smokers moving into vaping or pouches, and/or people cutting down due to the cost-of-living crisis.
But he advised: "Aside from cigarillos, retailers should also consider brands in both the small and the medium/large segments to ensure they are covering their bases. So think about including the top-selling brands from each segment as a minimum.
"Our Henri Wintermans Half Corona is easily the best-selling brand in the medium/large segment and accounts for more than 72% of sales in this segment."
And he pointed to the fact that retailers could benefit from STG field sales force visits, trade website support and quarterly newsletters to increase their knowledge as well as that of their staff.
Williams added: "Cigars are an important part of the tobacco category because they drive footfall in-store and profits in tills, as they typically offer up to three times the margin that cigarettes do."
Responding to changing trends in the channel, STG recently announced its entrance into the fast-growing nicotine pouch category, with the introduction of its first-ever non-tobacco product.
Originating from Sweden – the home of snus and most nicotine pouches – STRÖM (which is Swedish for stream/flow) is a premium nicotine pouch says the company.
But Scots retailers will have to wait a while before they can offer it to their customers.
Launching in three flavours (Fresh Mint, Minty Orange and Juicy Berry), STRÖM is currently only available to retailers across Manchester for a trial period until March. It will then be rolled out to other cities across the UK.