Wilson Rea has chosen to step back from his Lanark forecourt store as he takes on a new support role with family symbol Greens Retail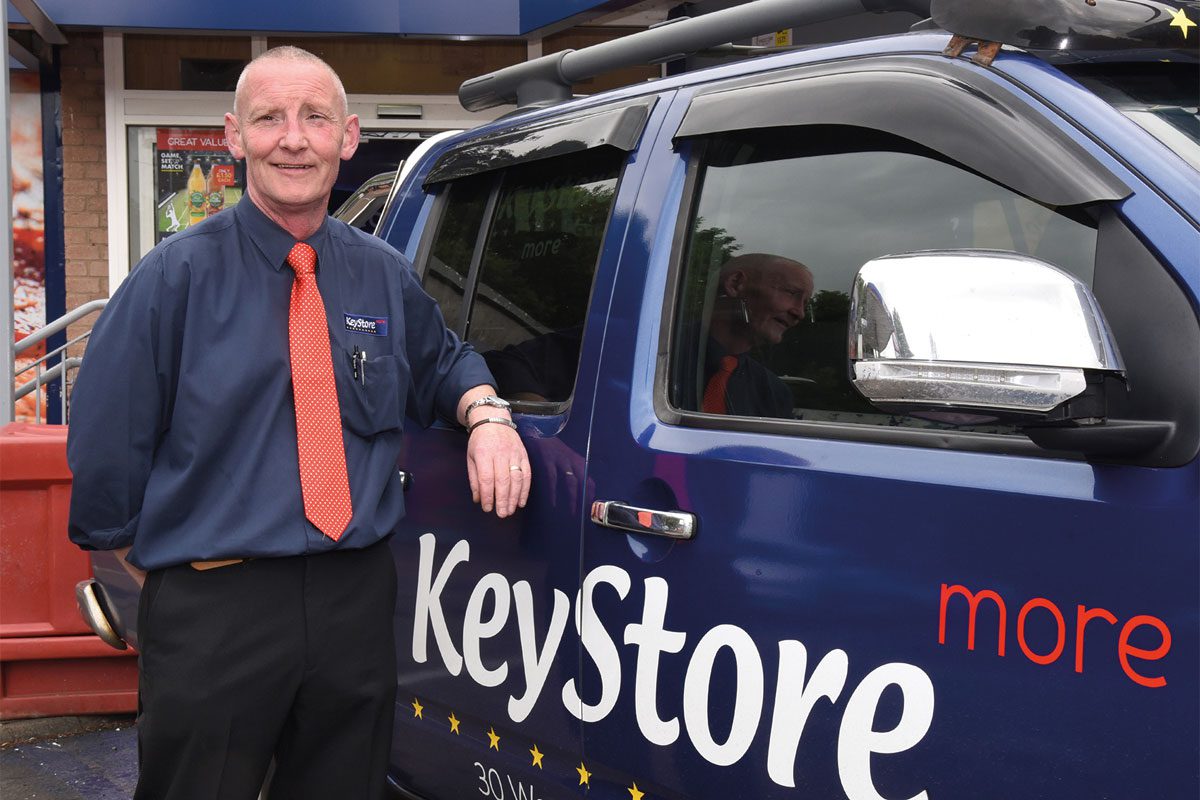 SCOTTISH convenience retail legend Wilson Rea has called time on his Gulf, KeyStore More forecourt site in Lanark.
The decision marks the end of an era, but Wilson still intends to work in retail for some time to come.
Greens Retail has snapped up the successful enterprise and offered Wilson a salaried position within the expanding c-store brand.
Wilson has more than 30 years of retail experience, but he was forced to consider his future when exorbitant energy bills threatened his business.
After extensive talks with Greens Retail boss Harris Aslam earlier this year, a deal was announced last month.
It will mean a transition for both parties, as Greens Retail enters the forecourt sector and Wilson takes on his new consultancy role, supporting Aslam and his team.
Wilson told Scottish Grocer the deal was born of a bad start to the year. The retailer's landlord notified him of a massive hike in his rent on the forecourt site on top of incoming increases to his energy bills.
"After working at the Lanark site for 10 years, the landlord came up to us with a new lease at a much higher price.
"Normally, it would sit at £18,500 for the monthly rent but the landlord came to me telling me it would be increasing to £40,000, which we just couldn't cover.
"I talked to my accountant about it who advised me not to go over £25,000 and to get a licence to occupy.
"We went down this route and it seemed to be sorted initially. We took on the licence and sent it to the landlord's lawyer by first class post to make sure they would receive it on time.
"Despite this, we were then told by the landlord that they didn't receive the licence within the 48-hour window and they were now pursuing eviction," he said.
Thankfully for Wilson, he was in communication with Aslam throughout negotiations with his landlord and was therefore able to make a deal.
"Throughout all of this, I had been in contact with Harris. I've known him since he was young and have known his father for even longer, so the family and I go way back.
"Harris got in contact with the landlord's lawyer to negotiate a new deal to help make sure the staff didn't lose out on a job and I could take a step back from the business to cut down my stress levels," he said.
Refurbishment work commenced almost immediately at the Lanark filling station, as the team at Greens set about transforming the former KeyStore site.
Greens Retail has its own branding and has developed something of a retail identity over the years, which shoppers in Lanark are now witnessing firsthand.
In Shettleston, east Glasgow, shoppers can also expect to see some changes, as it was the first port of call for Wilson in his new store support manager role.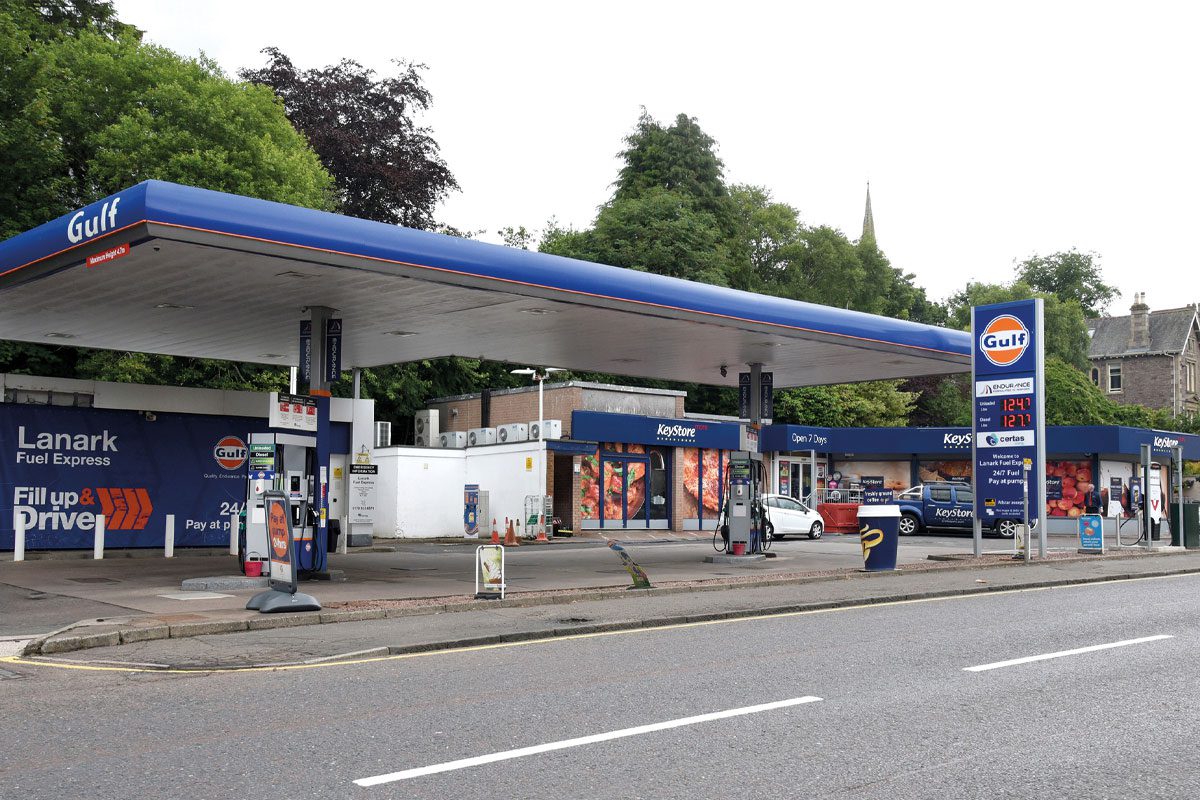 According to Wilson, passing his forecourt business to Greens Retail has improved his own wellbeing and helped him to rediscover the things he loves most about retail.
"With the new job, I'm really getting to do what I enjoy doing. I kicked off the role at Greens' Shettleston store, which used to be a Co-op, but it changed hands when the manager left.
"The staff in the store were left with little support after this and their morale was hitting a low point. So I got to go into the store to meet the staff and chat to them and help make sure the store was getting the support it needed.
"I also got to help them look into introducing their own line of food to go after I spent so much time setting up my own section in the Lanark store and working on their wider ranges as well as their merchandising.
"It's the part of retail that I have always enjoyed the most so I'm really glad that I get to do this for a living now," he said.
As a forecourt retailer, Wilson led the way on food to go, having introduced an expansive offer at his Lanark filling station in 2019.
The offer was inspired by a study tour of Dublin, Wilson said, and he applied the lessons he learned over the Irish Sea with real enthusiasm.
Motorists and Lanark locals were treated to an offer that would make some foodservice specialists blush. From hot rolls and cakes, to döner meat pies, Wilson's range caught attention and brought in serious revenue.
According to the retailer, his store was selling 1,200 hot rolls in an average week, pulling in almost £5,000 in the process.
Luckily for the forecourt's Lanark locals, Wilson said Greens intends to retain the store's ties with the local suppliers that helped food to go sales soar.
David Bateman, head of retail at Greens Retail, said that Wilson's vast experience has paid dividends for the brand from day one.
"Wilson Rea is such a well-known name within the industry, so it's been great to have him working with us in the role.
"In particular, his knowledge about the ITS hardware system used in so many retail stores across Scotland has already been very helpful in the role as well," he said.
Greens Retail, formerly Eros Retail, has been on the expansion trail for some time and the pace of acquisitions only seems to be accelerating.
In September 2021, the retail brand had just opened its eighth store, Greens of Peterhead, however the store estate is expected to number 17 by the end of this year.
Following on from the launch of Greens of Lanark, a Dundee site is expected to open later this month.
Greens Retail managing director Harris Aslam has had a busy time of it since taking over his grandfather's store in 2014.
Working in partnership with his cousin and business partner Raza Rehman, the retailer has built a mini retail empire. The latest financial results for Greens Retail reveal annual turnover in excess of £20 million, although the firm aims to hit the £100m mark by 2024.
Snapping up a successful forecourt business – and picking up a retailer as experienced as Wilson as part of the bargain – certainly looks like a step in the right direction.
And according to Wilson, his insights are already affecting the way Greens Retail does business.
"I've only been with Greens for about a fortnight and even Harris has told me that both he and Greens as a whole have been learning from me.
"I've visited around six of Greens' stores now and was recently back in the Lanark store to support them with new lines being introduced as part of the Greens acquisition.
"It really has been a massive turnaround for me but in the best way. I get to continue
working a job I enjoy and make sure the staff members I've spent the last few years with aren't out of the job either," he said.