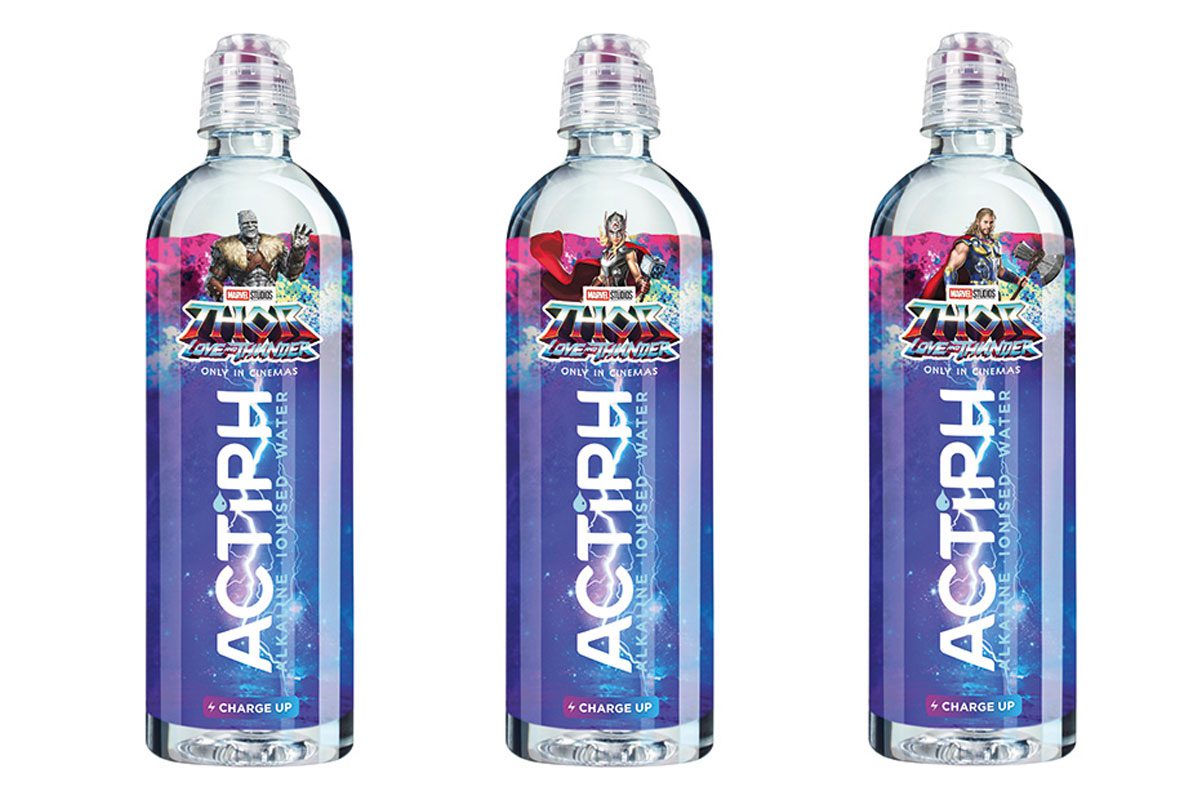 ACTIPH Water has brought some star power to its packaging through a new superhero team-up.
The alkaline ionised water brand has linked up with Marvel Studios to celebrate the release of Thor: Love and Thunder, launching three limited edition bottle designs to mark the occasion.
Actiph's limited-edition packs launched in selected retailers last month – with listings including Tesco, M&S,WH Smith and Holland & Barrett, as well as Ocado and Amazon.
Each individual limited-edition pack features one of the film's three main characters. The 600ml bottles are priced at £1.39.
The movie collaboration is part of a larger marketing push for Actiph Water, with the brand reportedly investing in a six-figure marketing campaign featuring outdoor and TV advertising as well as social media and in-store activity.
Barnaby Hughes, chief marketing officer, Actiph Water, said: "Marvel Studios' films are synonymous with action and adventure. At Actiph we're constantly striving to enable and encourage people to lead more active, adventurous lives and to charge up and achieve more.
"So, what better way to highlight these shared values than by celebrating the latest movie from Marvel Studios, featuring the charged-up God of Thunder himself?"