Parents seek nutrition and kids want fun at snack time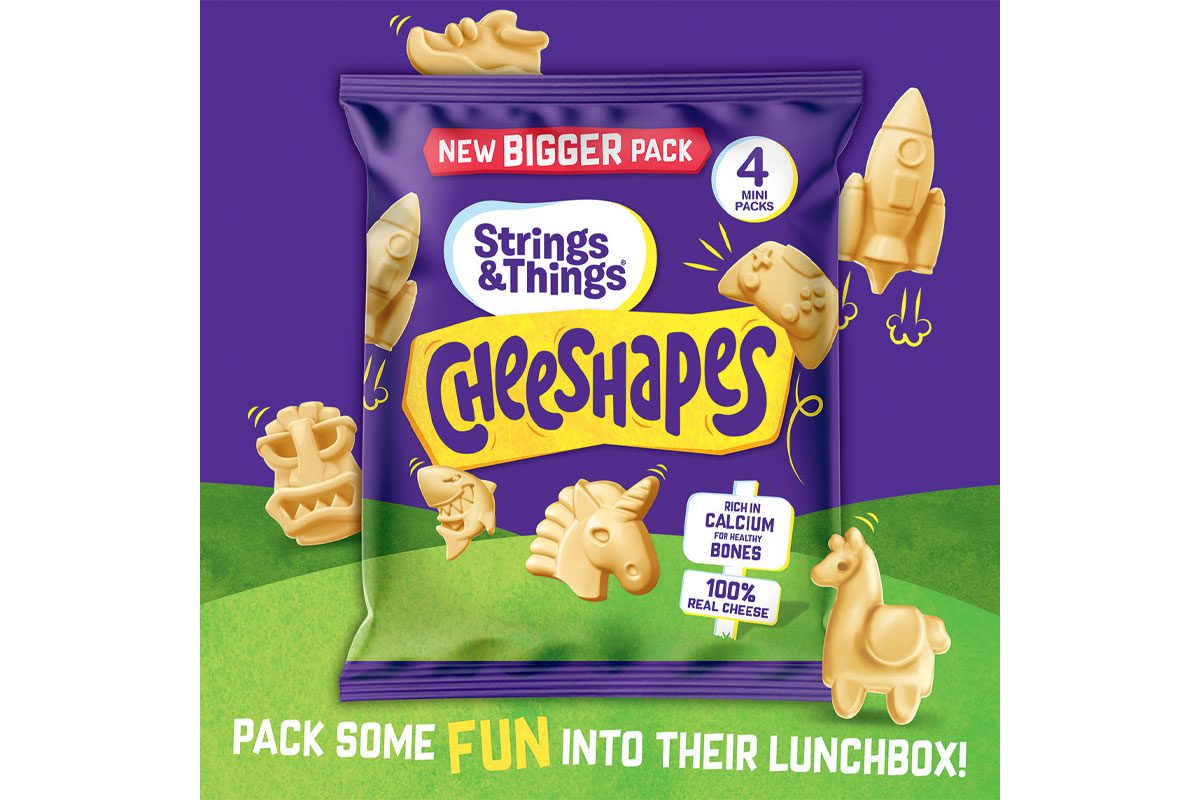 HEALTH continues to be a key factor when parents make purchasing decisions for their children.
According to Innova research, three in five parents seek foods that support their children's immune health.
On top of this, the research found one in three children's snack choices are driven by health concerns and considerations.
That's all good news for cheese snacking, according to Sarah Davies, marketing manager at Strings & Things.
It's more than just talk too; Davies highlighted IRI MAT figures for the 52 weeks to 17 April which valued the UK cheese snacking category at £285 million and recorded growth of 8.4% year on year.
Those figures seem to resonate with Davies' assessment of wider category trends and how these are playing into the hands of cheese snacking brands.
"We have noticed a shift in parents seeking out snacks which are viewed as a treat by kids – but have added health benefits.
"Not only do Cheestrings have the playability and flavour credentials that kids care about, but the calcium and vitamin D gives parents peace of mind at snack time," she said.
Health may be high on the agenda for most parents, but fun continues to be the priority for kids, according to Davies, who suggested Strings & Things Cheeshapes ticks the boxes for grown-ups and children.
"Cheeshapes are an emerging family favourite, made with 100% real cheese pieces with no artificial colours, flavours, or preservatives.
"With fun shapes that excite kids and feel more like a treat than a healthier snack, Cheeshapes offer retailers an exciting option to shake up their kid snacking fixtures.
"The entire Strings & Things range is designed with kids in mind – from its exciting, colourful packaging to the shapes and design of the product.
"For Strings & Things, making healthier snacking more appealing to children is all about developing good food, and making it fun," she said.
Savoury snacking isn't the only area where fun and functional health can combine to create a kids' treat that appeals to children and their guardians.
Davies suggested convenience retailers consider stocking up on Strings & Things Frollies, to cater to those parents looking to purchase a cold treat for their kids that still delivers on nutrition.
Available in Strawberry and Banana flavours, Frollies are made with real fruit and contain one of the recommended five-a-day servings, with no added sugar.
"A relatively new addition, Frollies give kids the fun and portability of a lolly – a fresh fruit smoothie on a stick – but satisfy parents' desire for healthier options with no added sugar," she said.