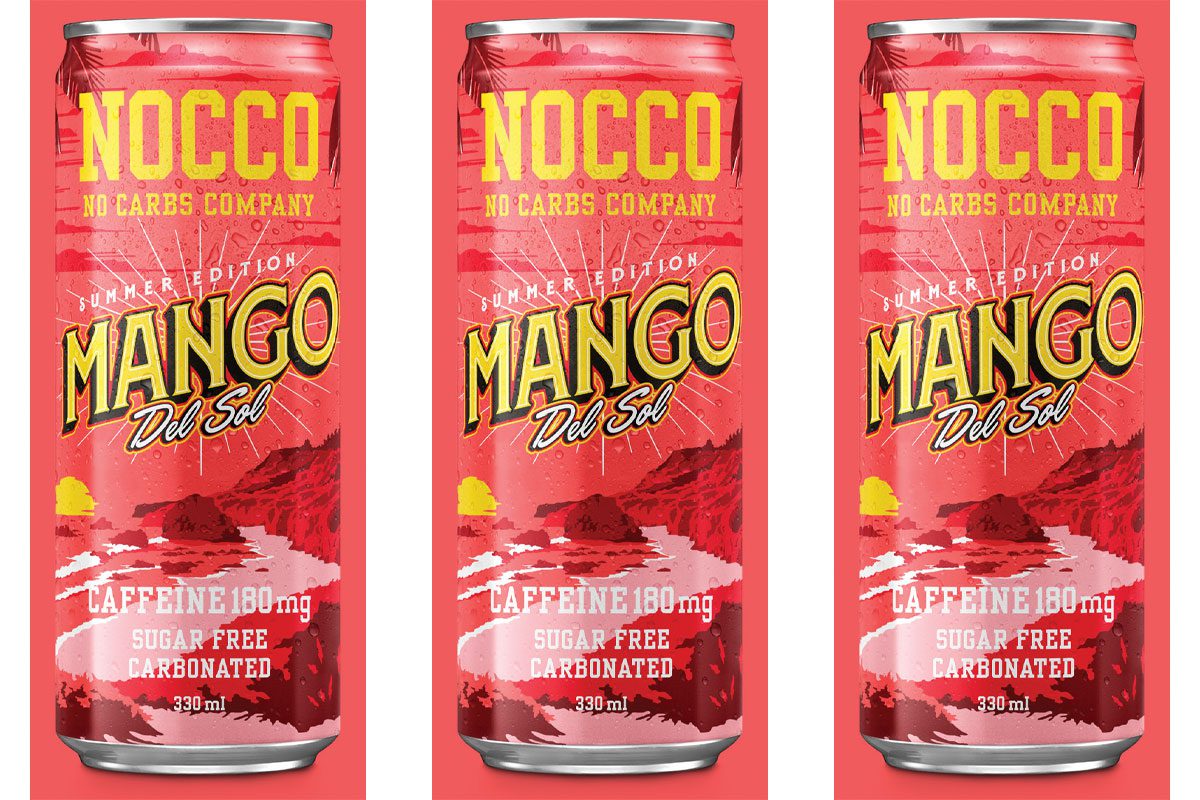 SWEDISH energy drink brand Nocco has launched a new limited-edition summer flavour for the fourth year running.
Nocco Mango Del Sol launched at the end of May in a 330ml can priced at £2.49 RRP. The limited-edition variant has listings with WH Smith, Amazon, Decathlon, Third Space, Gym Box, and Total Fitness.
In line with the brand's core range, the new flavour contains 180mg of caffeine and 3000mg of BCAA (branched chain amino acids) to help alleviate fatigue and muscle pain.
The drink is also sugar free and suitable for vegans.
Amy Tickner, Nocco head of marketing, said: "This bold new flavour takes our Del Sol family of drinks to the next level. We're already seeing three times faster growth than the category showing our consumers are seeking not just functionality, but superior taste too.
"Mango Del Sol is a perfect flavour launch with summer and hot holidays on the horizon."