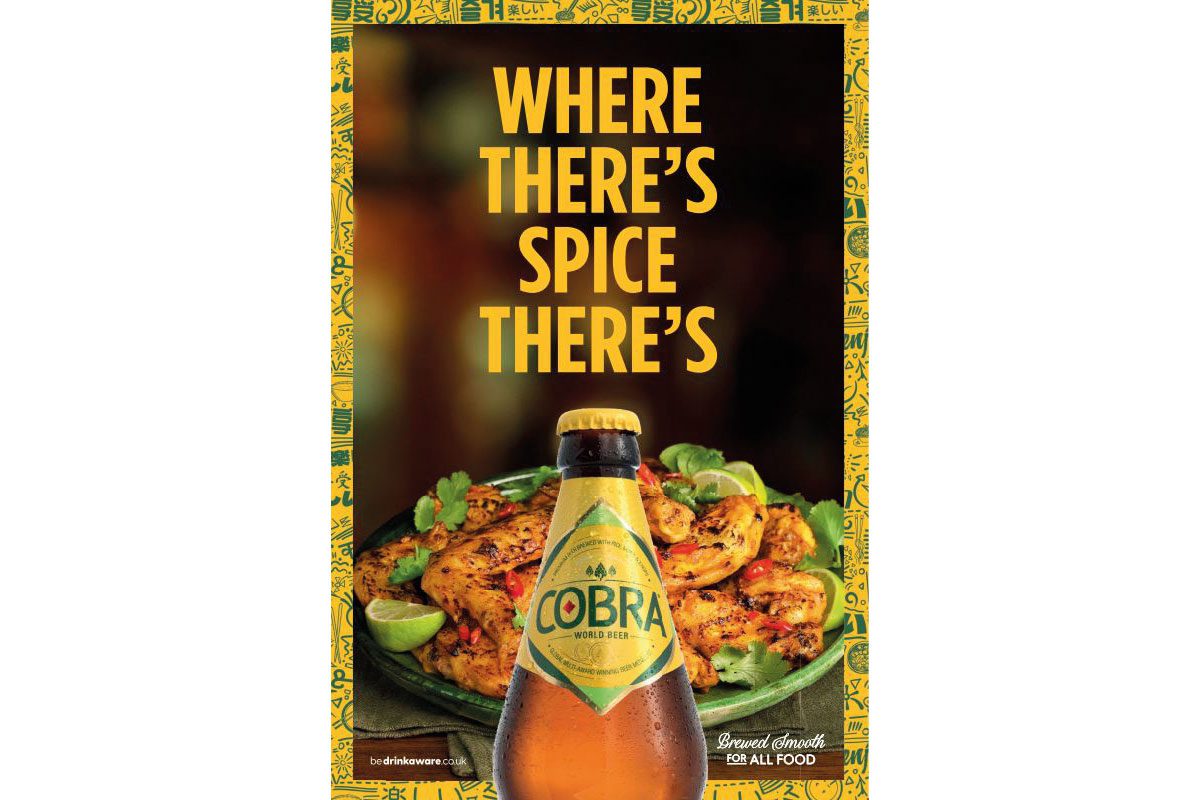 A NEW marketing campaign for Cobra Beer encourages consumers to link food with beer.
In store media for the 'Where There's Spice There's Cobra' campaign highlights a range of dishes that Molson Coors Beverage Company reckons will pair perfectly with Cobra beer.
The campaign focuses on cuisines from across Asia, with dishes including curries, Thai dishes and Asian-style spicy chicken wings.
Further campaign support includes social media activity, in which food-focused 'influencers' provide recipes for home cooks to enjoy with a Cobra.
Kevin Fawell, off-trade sales director for Molson Coors, said: "At-home mealtime occasions are a big opportunity to grow sales, and the 'Where There's Spice There's Cobra' campaign is an ideal way to help retailers tap into this."