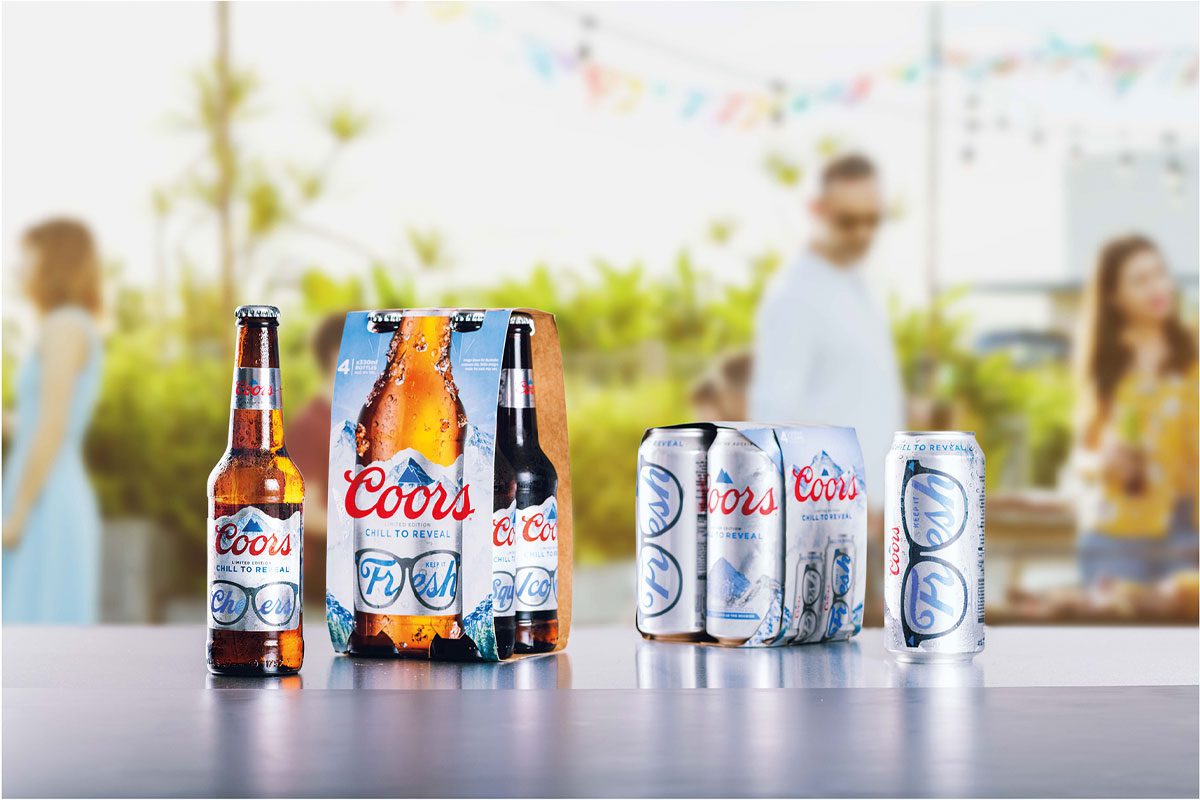 COORS is playing it cool this summer, through the launch of new limited-edition packaging.
Limited edition bottles and cans make use of the thermochronic ink that the brand is often associated with. Thermochronic ink reacts to changes in temperature and the limited-edition packs reveal a hidden word when sufficiently cool. There are seven different chill-to-reveal designs for consumers to discover.
Support for the campaign includes outdoor advertising, a social media campaign with influencer partnerships and in-store activations.
Lee Willett, brand director at Molson Coors, said: "The label that shows you when your beer is cold enough to drink is an iconic feature of the Coors brand, accentuating the mountain cold refreshment that underpins our lager, and the crisp and light flavour profile that people know and love. These limited edition designs, which are available just this summer, bring this to life even more."