Aston Manor introduces 100% rPET packs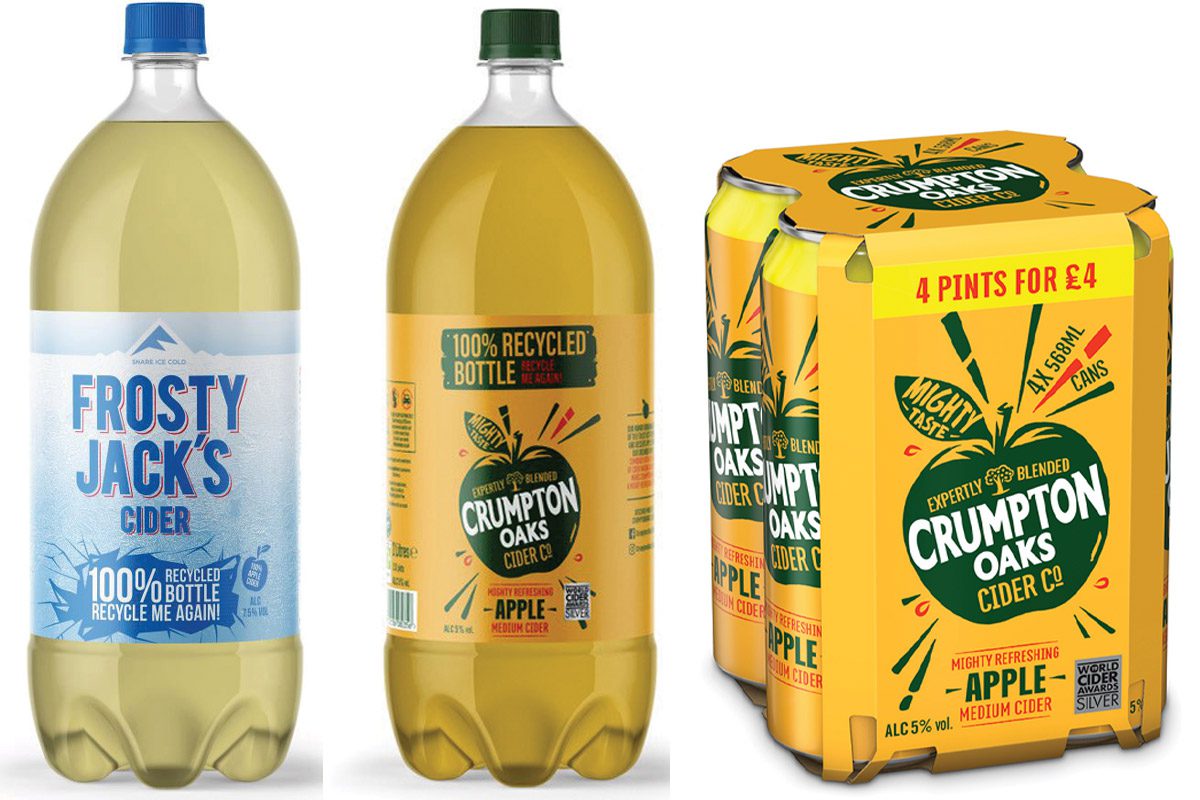 ASTON Manor Cider has been rolling out new packs made from 100% recycled plastic while removing plastic rings from its entire can range.
Crumpton Oaks and Frosty Jack's bottles are now available in 100% rPET plastic bottles. As well as being made from recycled materials, the bottles are themselves fully recyclable.
The cider maker has estimated the switch to rPET for Frosty Jack's will save 122 tonnes of virgin plastic per year, equivalent to saving 1.8m bottles, or 261 tonnes of CO2.
Aston Manor has also ditched plastic ring carriers across canned multipacks of Frosty Jack's and Knights cider.
It reckons the removal of these plastic ring carriers will result in 1.3m pieces of plastic being removed from circulation this year. Single-serve cans are available as an alternative for both brands and Aston Manor has also launched a 4x500ml carded pack for Frosty Jack's.
Calli O'Brien, marketing controller, Aston Manor Cider, said: "Aston Manor is so proud to be one of the first alcohol manufacturers to make the move into 100% recycled PET across our branded portfolio."