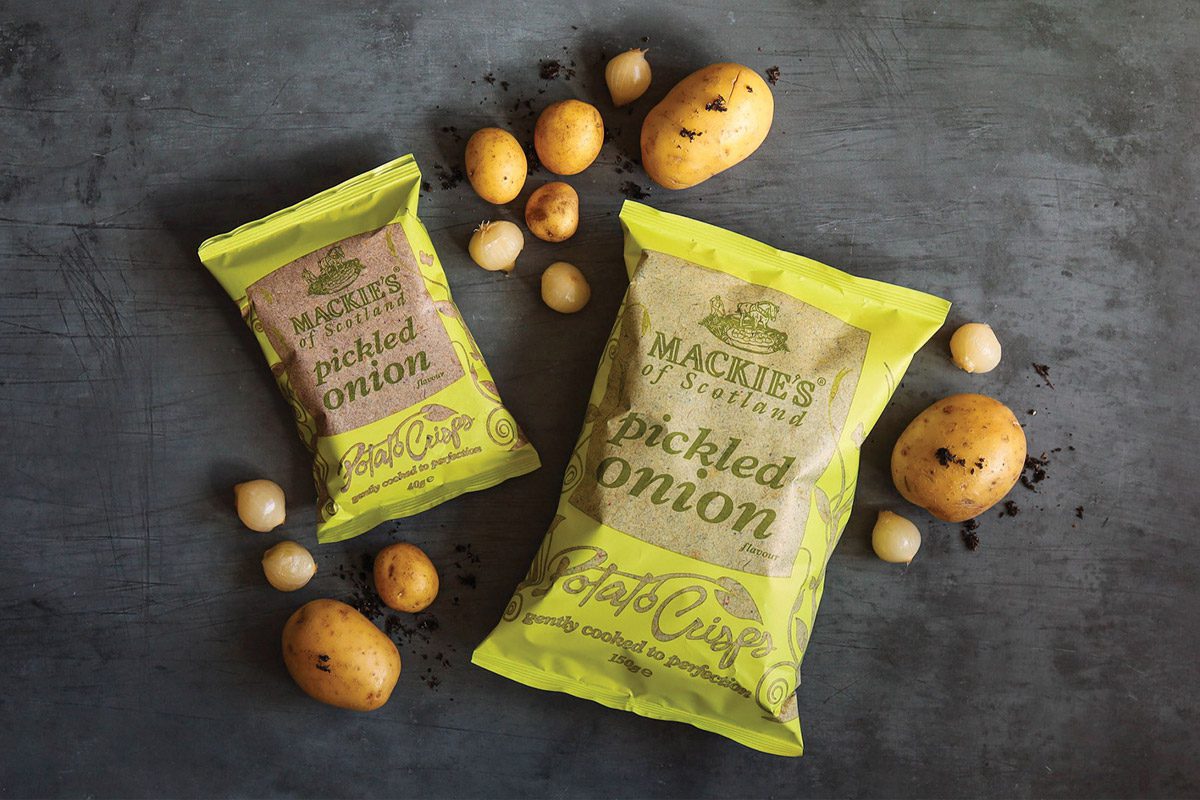 PICKLED onion fans no longer need to share their Mackie's crisps, thanks to the launch of a new format from the Aberdeenshire-based brand.
Mackie's at Taypack has added a 40g Pickled Onion pack to its range, following a successful launch for the flavour in a larger format.
Previously only available as a 150g sharing pack, Mackie's said it has opted to add a Pickled Onion impulse pack to the range after the sharing format sold more than 500,000 units in its initial run.
The 40g pack is rolling out on a run of 100,000 bags, which Mackie's hopes will secure more than £85,000 in sales.
Shelley Reid, brand manager at Mackie's at Taypack, said: "Extending a packet size range is a great sign of how popular a flavour has been with consumers.
"We always listen closely to consumers thoughts and opinions, and there has been brilliant feedback on our pickled onion crisps from the outset."