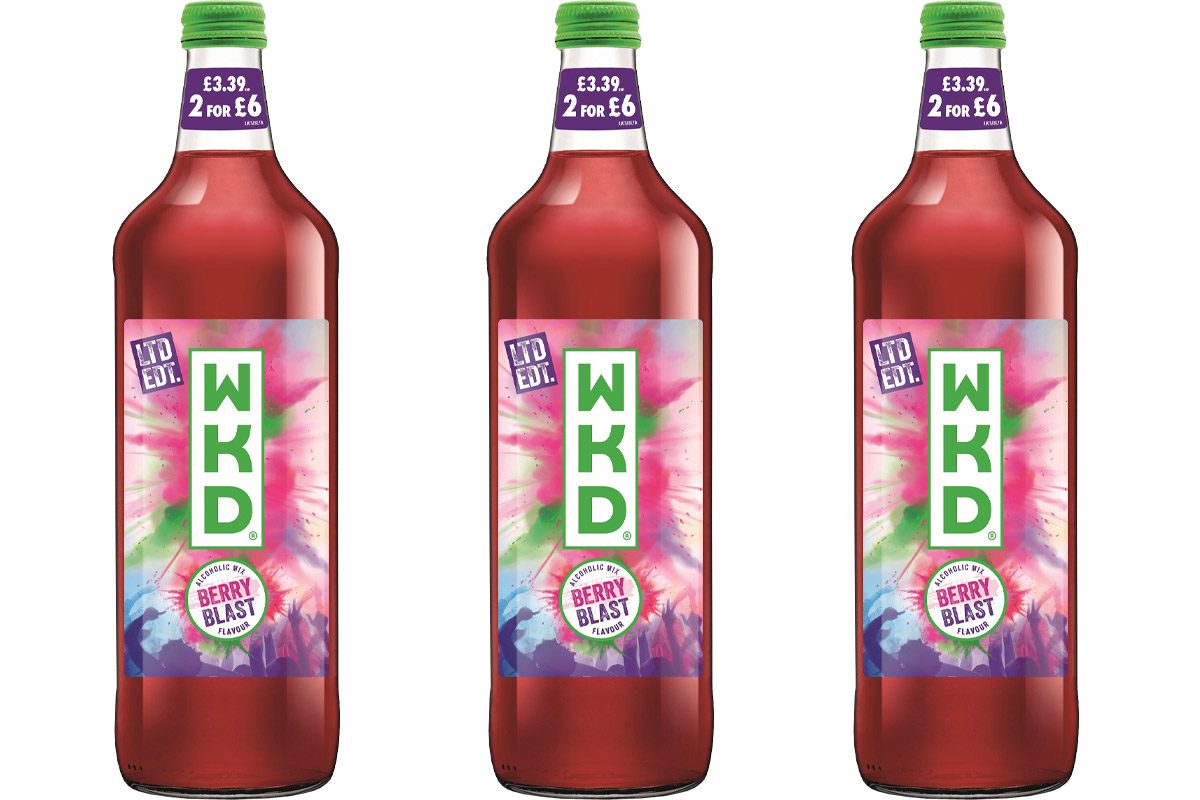 BLASTING onto shelves in time for summer, SHS Drinks has launched a new limited edition WKD variant.
WKD Berry Blast is available in both a 700ml and 275ml glass bottle format. The larger format is available as a standard pack or £3.39 PMP.
Support for the limited edition variant includes a bespoke social media campaign. WKD Berry Blast will also be included in the brand's wider marketing campaign plans for 2022.
Alison Gray, head of brand – WKD at SHS Drinks, said: "Berry is set to be the next big thing in RTD flavours and our eye-catching Berry Blast packs are going to ensure that WKD is front and centre and grabs consumer attention in independents.
"Our target market actively seeks out innovation and new variants; they expect WKD to deliver new products on a regular basis and our latest offering will not disappoint.
"Our consumers tell us that when they get together with mates to socialise and enjoy WKD, they always have a great time. Now, with the launch of our latest fruity limited edition, we can really inspire them to get together and have a Blast."