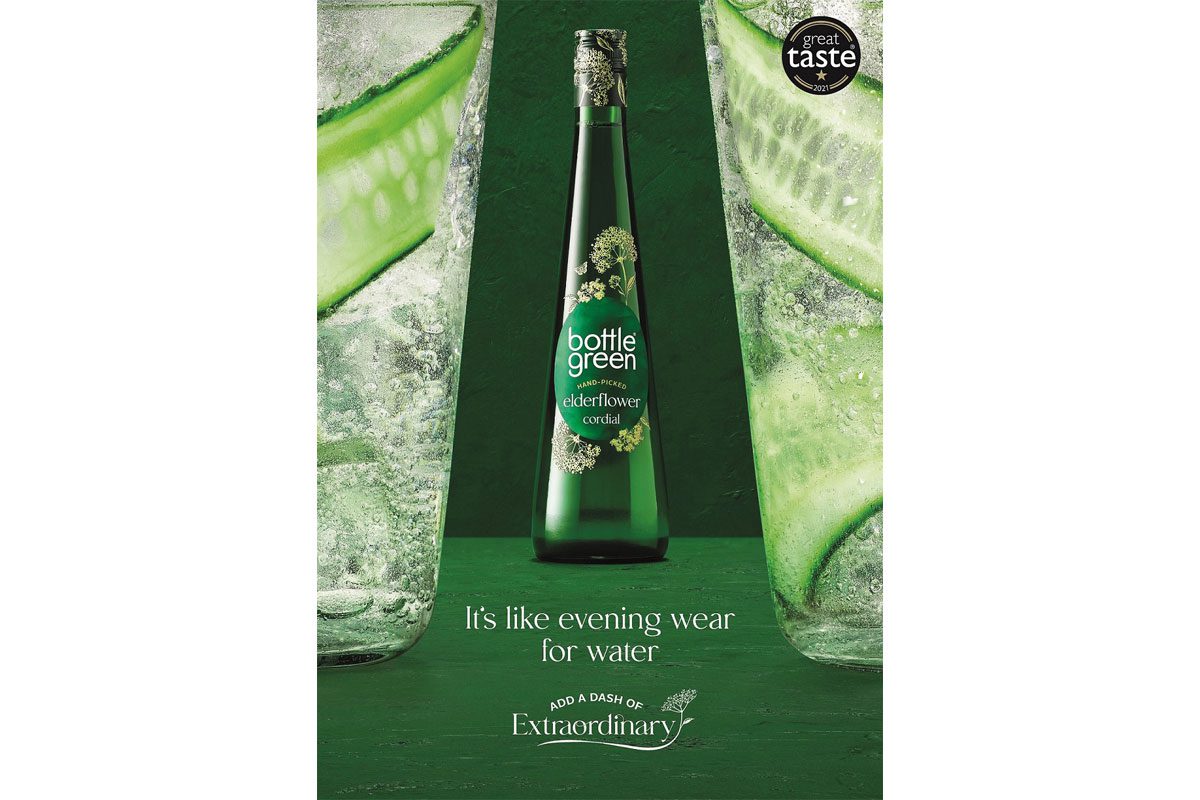 SHS Drinks has thrown its weight behind Bottlegreen, with the launch of a new six-figure marketing campaign.
The campaign introduces a new tagline for the brand: Add a Dash of Extraordinary.
The campaign showcases ways that consumers can use the cordial to create alcohol and alcohol-free drinks.
SHS Drinks' investment will see Bottlegreen appear across digital six-sheet posters, print advertising, and paid social media advertising. Advertorial content will also be placed in selected monthly women's and lifestyle magazines.
Sarah Lawson, head of marketing for soft drinks at SHS Drinks, said: "2022 will see the biggest-ever advertising campaign for Bottlegreen.
"Current consumers really love our products; the objective here is to spread the word more widely about just how special Bottlegreen is.
"By profiling how to add a dash of extraordinary to everyday serves, this initiative will inspire those familiar with the brand with new and exciting ways to enjoy our products, and will engage new audiences through showcasing how flavourful and versatile our range is."