Lower price points perform better across both roll-your-own tobacco and factory cigarettes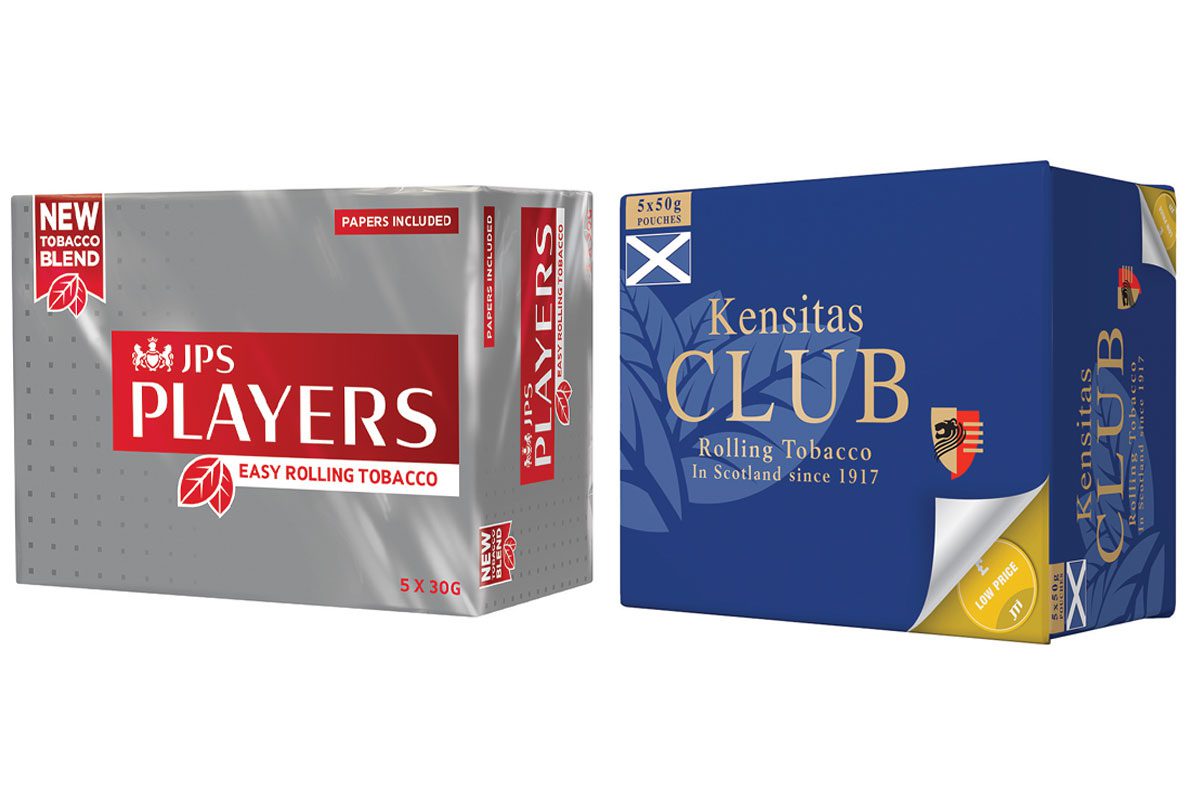 THE cost of living squeeze is here and consumers are feeling the pinch, so it should come as no surprise that lower price-point brands are driving tobacco volume sales.
Demand for affordable options is present across both factory-made cigarettes and roll your own, according to Duncan Cunningham, UK corporate affairs director at Imperial Tobacco.
"Within the tobacco market, which is currently worth £14bn (before tax) per year, there is almost a 50/50 market share split across factory-made cigarettes and roll your own categories – at 53% and 47% respectively," he said.
Existing adult smokers continue to move towards lower priced products across the entire tobacco category, and Cunningham suggested retailers should adapt their range accordingly.
"As part of this shift, the lower price tiers now account for the majority of sales, with the sub-economy segment making up 63% share of factory-made cigarettes, and the economy segment accounting for 51% of RYO, with both value segments growing at 4% year-on-year.
"This transition towards lower priced tobacco offerings is a key trend that retailers should be prepared to cater for given the value of tobacco shoppers in terms of the wider sales they generate in store," he said.
Cunningham highlighted Lumina Intelligence data for the convenience channel, which revealed tobacco shoppers have an average basket spend of £19.60, compared to non-tobacco at £11.40, and visit stores more frequently, as reason for retailers to ensure their range is fit for purpose.
"Convenience retailers are in a strong position to benefit from these increased visits and basket spend in years to come, with figures forecasting almost 13% growth in convenience over the next five years," he said.
In terms of Imperial brands, Cunningham said JPS Players Easy Rolling Tobacco is a "great example" of what retailers should be stocking to meet the demands of value conscious consumers.
"JPS Players Easy Rolling Tobacco is an exciting new blend of fine cut tobacco that offers an easier rolling experience and benefits from the brand recognition of one of the UK's best-selling cigarette brands.
"JPS Players Easy Rolling Tobacco features a more vibrant colour and lower levels of moisture, making the blend easier to handle and to roll," he said.
Ross Hennessy, sales vice president at JTI UK, agreed that value should be the focus for c-store retailers.
According to IRI Market Place data covering the UK market for the 12 months to December 2021, 87.8% of all tobacco sales volumes are in the value segment, for both factory-made and roll your own.
Hennessy said that existing adult smokers will continue to seek "good quality tobacco at an affordable price."
"Price remains a key factor for existing adult smokers. Retailers should therefore stock up on value RYO products, such as Kensitas Club, and value [factory-made] cigarette brands, like B&H Blue, the UK's fastest growing cigarette brand over the last 12 months," he said.