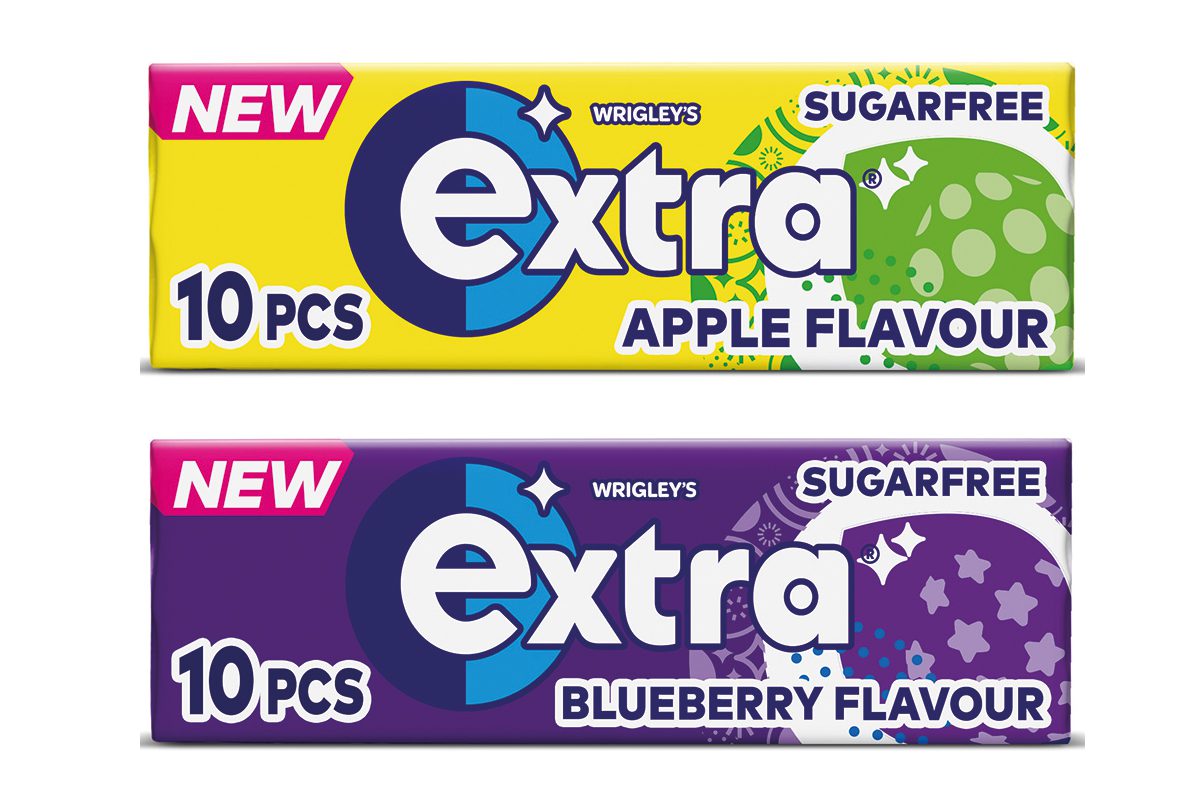 NEW fruit flavours have been added to Mars Wrigley's Extra chewing gum brand.
Apple and Blueberry are the latest fruit flavours to join the Extra brand following on from the launch of Extra Strawberry and Extra Refreshers Tropical.
Both new flavours are available across grocery and impulse channels in single packs and multipacks at RRPS of £0.47 and £1.00 respectively.
The launch of the new variants comes as Mars Wrigley seeks to entice more younger consumers to the brand. Kantar research found nearly 50% of all gum consumption comes from Gen Z consumers. It will be supported in-store through colourful POS materials.
Sasha Storey, senior brand manager for Extra at Mars Wrigley, said: "Following the successful launch of Extra Refreshers, we are excited to add our fruity flavour range with Apple and Blueberry.
"These two popular flavours are set to continue to grow gum penetration in the UK by recruiting new consumers to the segment."