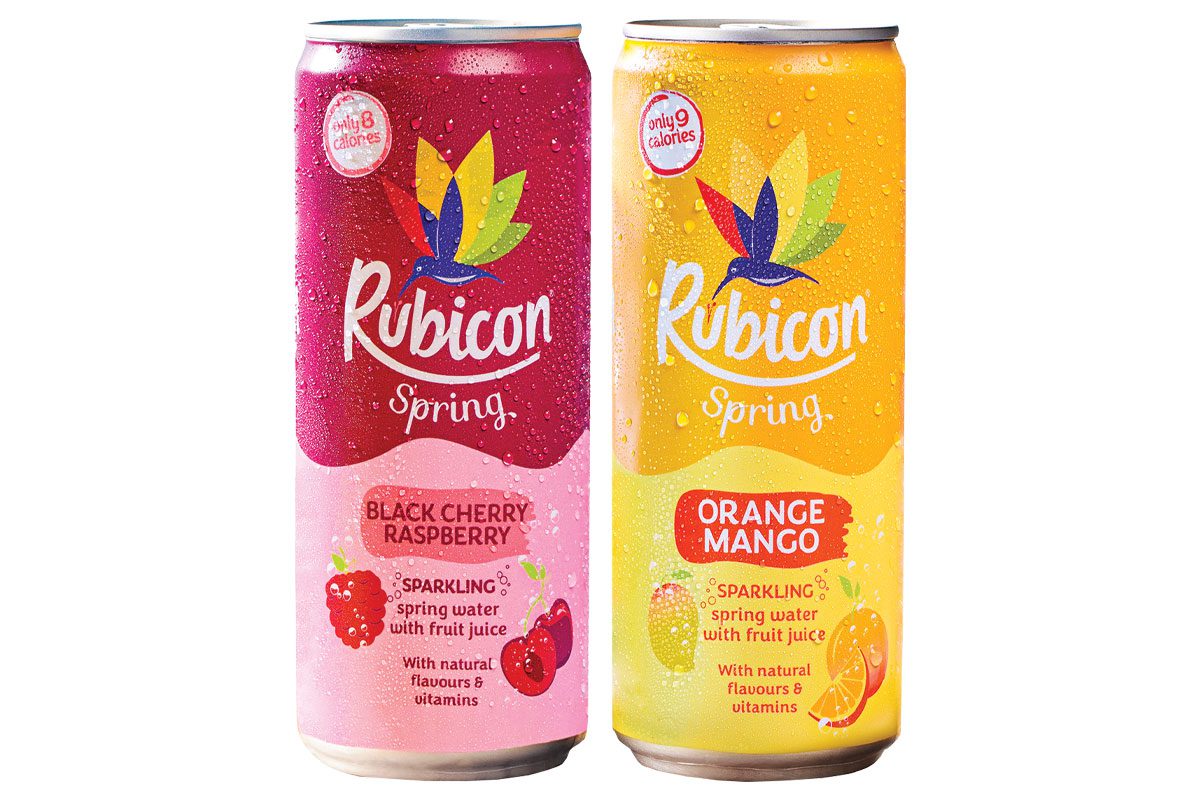 HEALTH is at the heart of the latest new format launch for the Rubicon brand.
AG Barr has launched two slim can variants of Rubicon Spring, in single can and multipack formats.
Rubicon Spring Black Cherry Raspberry and Orange Mango are both now available in 330ml single and 4-pack multipack formats, priced at RRPs of £1.29 and £3.49 respectively.
The launch comes at a time of growth for the Rubicon brand. Kantar research found Rubicon Spring delivered £4 million worth of growth during the 52 weeks to 30 October 2021.
AG Barr reckons the new format should support further growth, highlighting IRI Marketplace data that found the popularity of sleek 330ml cans grew by 40% between 2019 to 2021.
Adrian Troy, marketing director for Barr Soft Drinks at AG Barr, said: "Taste remains the number one reason for shoppers to choose a soft drink, but drinking occasions are changing.
"With more than two billion 'healthy lunch' occasions now enjoyed at home, customers are increasingly looking for new and exciting flavours and formats to try, so a variety of formats is key."