Mars predicts strong seasonal sales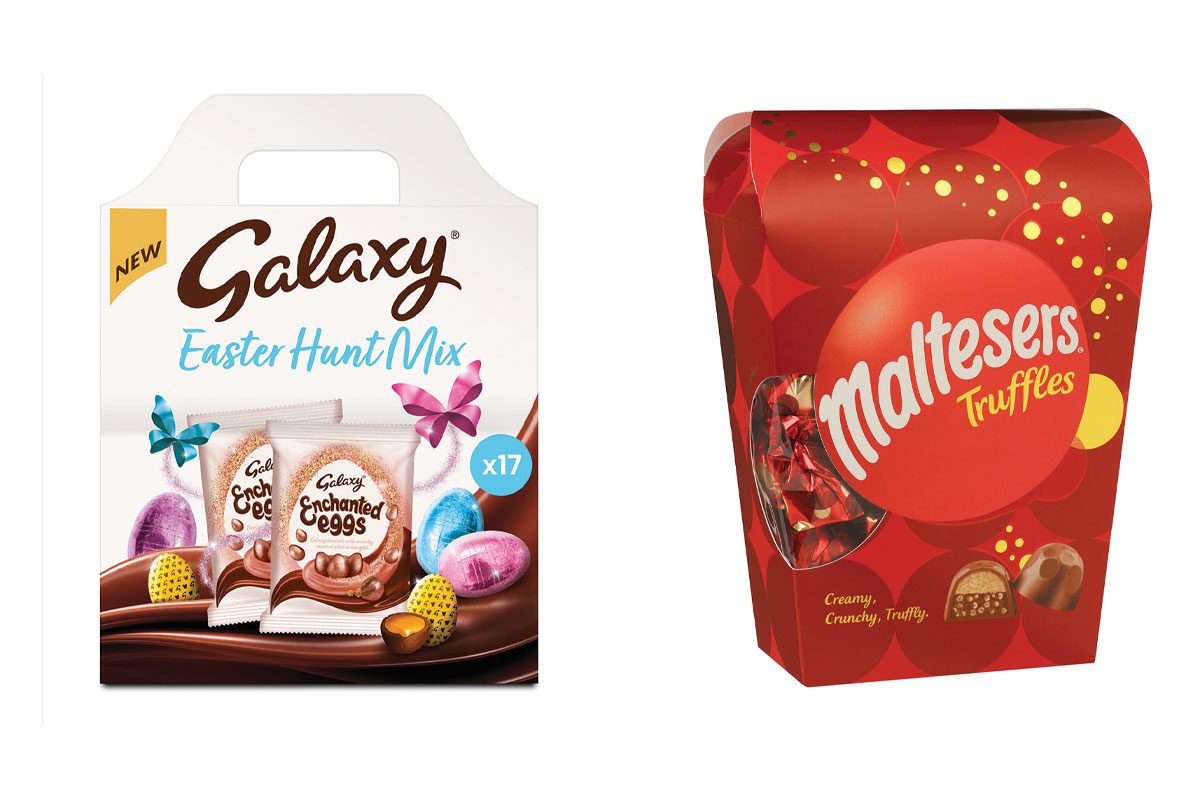 MARS Wrigley is ready for the final push towards Easter, with expanded distribution for some novelty treats and a host of classic shell eggs.
Sweet-toothed consumers looking to treat themselves can now pick up a white chocolate variant of the Maltesers Bunny.
Maltesers White Bunny pouches have expanded distribution this year, rolling out across the multiples.
The listings expansion follows a successful Easter 2021 for the original Maltesers Bunny, which enjoyed value sales growth of 53.6%.
Sophia Padt, senior brand manager for Easter at Mars Wrigley, said the firm was confident of "increasing the availability of the Maltesers White Bunny", allowing other retailers to "share the same success that made them the most popular small sharing NPD in Tesco last Easter."
Tapping into the chocolate category trend for all things orange, Mars Wrigley has also brought back its Maltesers Orange Bunny for 2022. Since 2019, sales of orange chocolate have grown by 59% according to Nielsen data.
Maltesers Truffles, Galaxy Truffles and Galaxy Caramel Truffles should also go well in the coming weeks, according to Padt.
"Easter is a prime time for gifting, with Truffles being a must-stock for retailers for their consumers looking for a more premium offering in their shopper missions.
"For two consecutive years, Mars Wrigley has launched the number one NPD in the boxed confectionery market with Maltesers Truffles and Galaxy Truffles," she said.
Those looking to create some excitement around Easter at home are also catered to. Mars Wrigley has brought back its Maltesers Easter Hunt Mix, as well as its Galaxy Easter Hunt Mix.
Sustainability is also high on the agenda for Mars Wrigley this Easter. Padt highlighted the work Mars Wrigley has engaged in to slash plastic use across its seasonal range in recent years.
"The Mars Wrigley gifting range will see continued packaging reductions, as part of the wider sustainability commitments of the business.
"In 2020, the packaging reduction for large eggs alone amounted to 300 tonnes of plastic removed.
"Following this, the reduction in packaging for XL and giant eggs saw a total of 86 tonnes of plastic eliminated in 2021," she said.