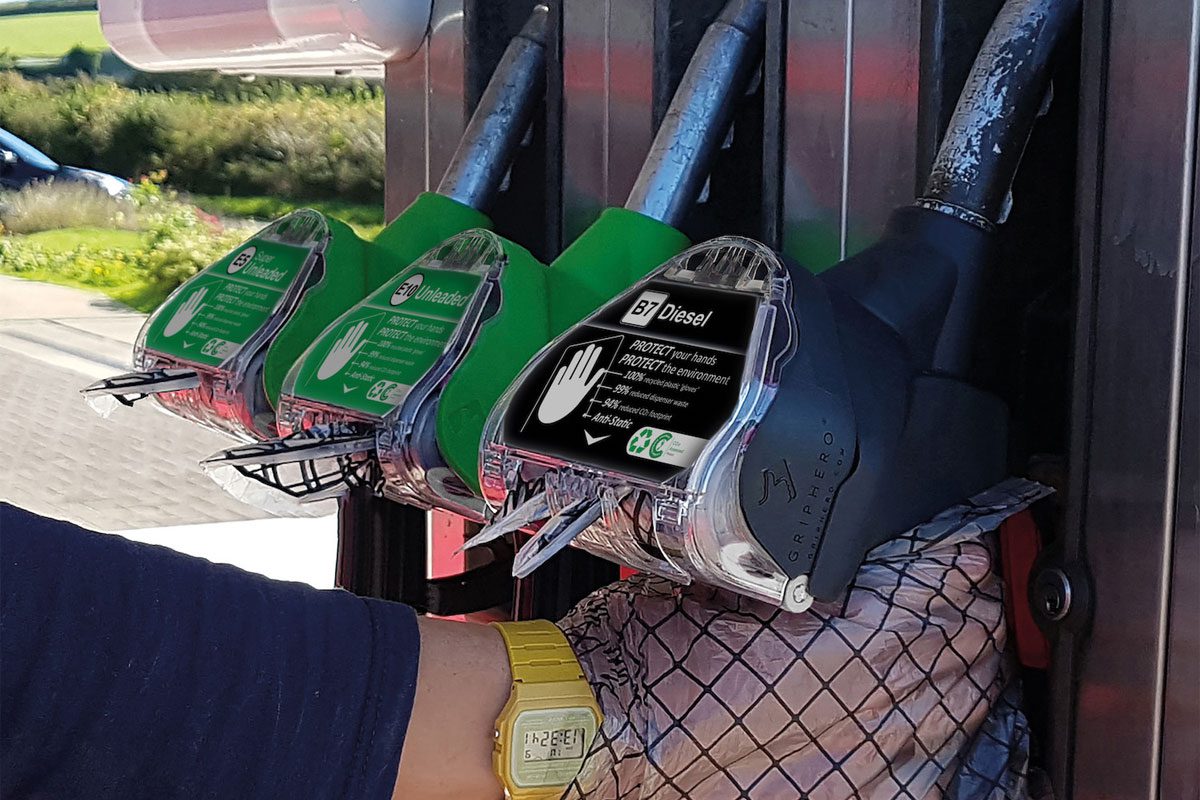 HAND hygiene brand GripHero has been calling on forecourt retailers to protect their customers from the Omicron variant by installing the brand's hand protection dispenser.
According to GripHero, –which provides fuel-nozzle mounted glove dispensers – forecourts are 'high-transmission points' for bacteria due to the number of customers that frequently handle with fuel nozzles.
GripHero's call for forecourt retailers to consider hygiene at their pumps follows the launch of an updated version of the brand's glove dispenser.
GripHero recently launched the more compact GripHero 2 – which is 20% smaller overall, but offers 10% more advertising space on the dispenser.
GripHero inventor and MD Oli Yeo said the new dispenser draws on experience gained since the brand first launched in 2018.