Highland Spring Group reckons convenience retailers can untap bottled water category sales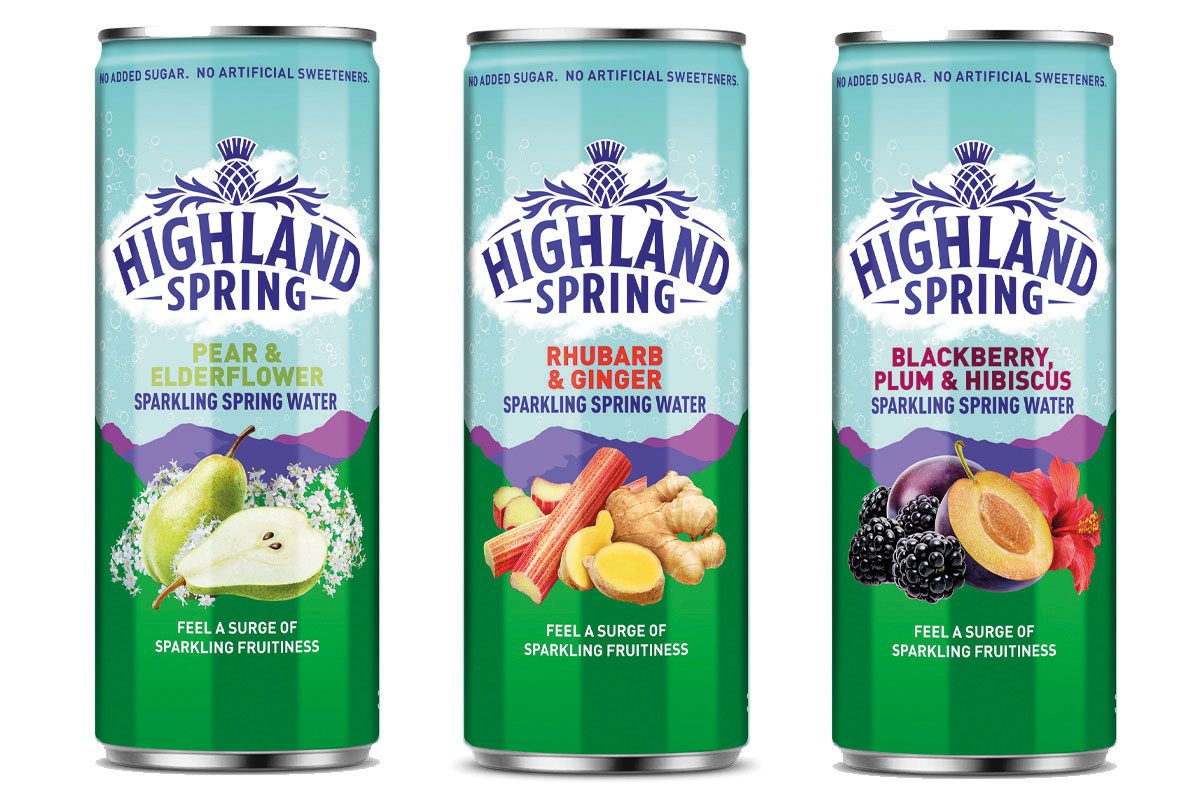 THE pandemic may have temporarily flipped category trends, but bottled water has been bouncing back in the convenience channel.
Data from Nielsen that recorded volume sales across the impulse channel in Great Britain revealed total water sales were up 33% in the four week period to 6 November 2021.
In the context of impulse shopper missions starting to bounce back for bottled water, Mike Buckland, marketing controller at Highland Spring Group, said that convenience stores and forecourts "will always be a high priority for brands."
"Consumers on lunch breaks for example need their experience to be quick, easy and – convenient," he said.
Over the course of the pandemic, one trend running across categories has been growth for larger take-home pack formats.
This trend did affect bottled water but, as Buckland explained, drink-now formats continue to dominate despite Covid-19.
"While at the peak of lockdown we did see a significant decrease of drink now formats, they now remain dominant and have seen a considerable growth in volume sales.
"This is a trend expected to continue as the country continues to open back up to consumers on the go and convenience stores traffic rises.
"This is an incredibly positive change for the FTG market as the data show that consumer demand for the category is on a positive trajectory as normality returns.
"These sales positively contribute to Highland Spring's brand growth – we have seen an overall growth of 19% in the last 12 weeks," he said.
It's not just the return of on-the-go shopper missions that spells good news for the bottled water category.
Buckland also suggested that the early part of the year and associated health-focused resolutions should play into the category's hands.
"With 2022 upon us and 'health kicks' underway, it's likely that consumers will look for similar but healthier options. Brands will need to cater to this by providing low sugar or lighter options, for example, of popular products.
"With times changing and new regulations introduced, it's important for retailers to be bold and bring to market on-trend and innovative products.
"As an industry leader, Highland Spring continues to innovate in a number of ways to ensure that it remains first choice for consumers," he said.
In terms of trends for 2022, Buckland reckons flavoured sparkling water will be a winner in the chiller this year, as shoppers seek out a healthy alternative at lunchtime without forgoing flavour.
"One product category that we expect to perform well as food to go begins to pick back up again is flavoured sparkling water – perfect for those consumers looking for healthy hydration with an added kick of flavour whilst out and about or with their lunchtime meal deal.
"The overall category is growing steadily, experiencing uprise of volume sales of 16% in the past four weeks.
"Sparkling water sales have increased within the last 12 months, with Highland Spring's cans generating 177,000 sales since launching in March 2021.
"By placing these products in a convenient and strategic place for consumers to purchase, retailers can 'cash in' on potential last-minute pick-ups as we see the 'big shop' return," he said.
Buckland added that while it isn't always necessary "to stock every product in all available sizes," retailers would be wise to cover off still, sparkling and flavoured water in both drink now and drink later formats where possible.