Brands weigh in on category trends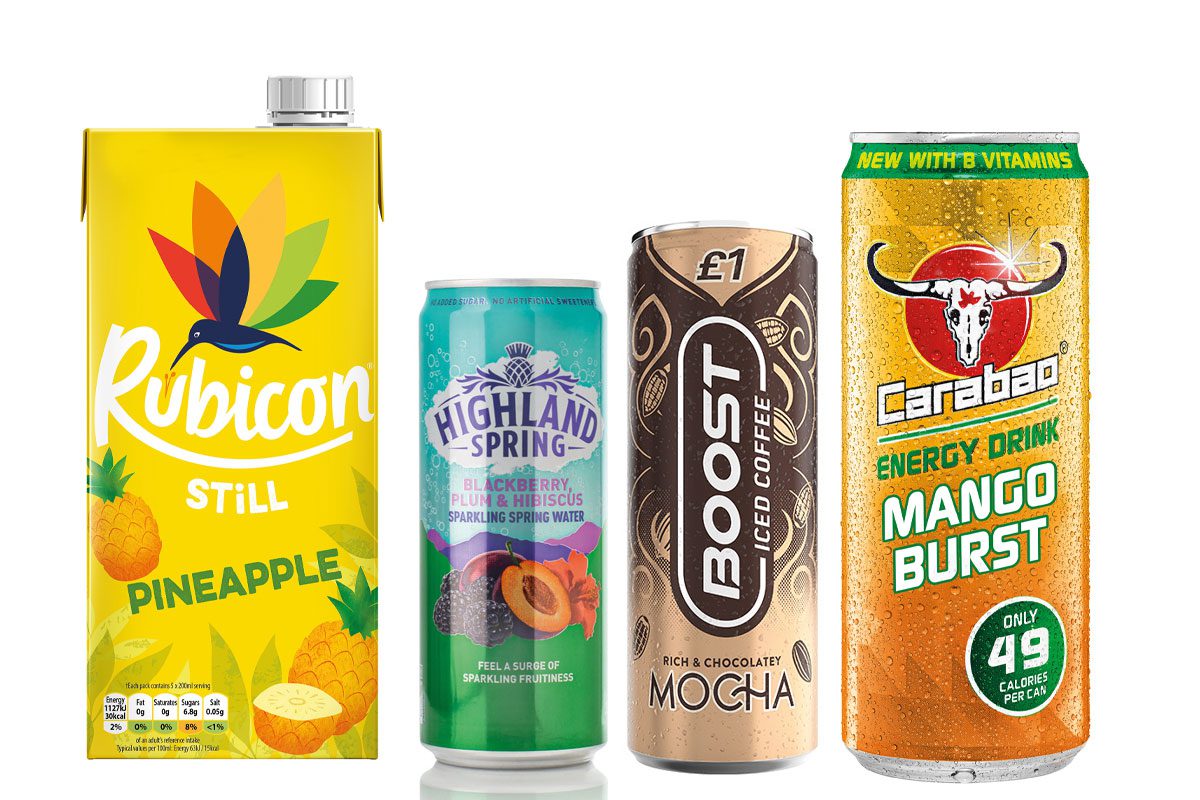 THE only way appears to be up for soft drinks in Scottish c-stores at the moment, with trends aligning to create fertile soil for sales growth.
Soft drink sales were worth £311m in the Scottish convenience channel for the year to 21 December 2021, according to IRI Marketplace data – and growing at 8%.

• This makes the category one of the "most profitable" for retailers, according to Adrian Troy, marketing director at AG Barr.
Troy said that over the last year, his firm has delivered an additional £14.3m in retail sales value to the soft drinks category and he suggested retailers reassess their range to fully capitalise on that growth potential.
"Retailers need to ensure that they are stocking a wide range of soft drinks in different flavours and formats to suit every shopper.
"They should also ensure their fixture is balanced to reflect seasonal category uplifts, such as increasing facings of chilled carbonates and juices during spring and summer, in order to generate maximum profits in the chiller," he said
Luckily for convenience stores, there should be no difficulty in finding enough flavours and formats to fill even the biggest soft drinks chillers.
Choosing the SKUs that work as hard for the retailers as possible is the real trick and for that, keeping abreast of current trends can't hurt.
• At Boost Drinks, marketing and international director Adrian Hipkiss reckons that pandemic trends still linger in the category, affecting shopper behaviour but also opening up opportunities.
Hipkiss highlighted how the pandemic restrictions of the last two years led to an evolution in energy drink category shopper behaviour.
Confined to households, consumers sought larger formats and, although on-the-go occasions have risen sharply, demand for take-home packs has not fully subsided, according to Hipkiss.
He said: "Despite restrictions now easing and footfall rising, take-home products continue to be a huge growth opportunity for retailers as shoppers continuously seek quality ready-to-drink, on-the-go energy options at everyday value prices."
• Mike Buckland, marketing controller at Highland Spring Group, also suggested that larger pack formats continue to benefit from their pandemic boost, but warned that this is starting to slip back.
"Multipacks performed exceptionally well during the pandemic, however as restrictions lifted, people are now enjoying more time outdoors and can indulge more spontaneously. Single serves can aid in keeping hydrated on these occasions.
"That being said, multipacks still perform well in the sector, showing that weekly shopping habits are here to stay, with our 12-pack of 500ml still water seeing a 16% increase in sales in the last 12 weeks," he said.
• Consumers didn't just scale up on pack sizes during the pandemic – many also increased their focus on health.
It's a trend that has affected categories across the convenience store, but soft drinks brands are arguably best positioned to handle a shift to better-for-you, having done much of the reformulation and NPD legwork before Covid.
Norrie Donaldson, sales controller (Scotland), at Carabao, said that while the demand for healthier energy drinks was "already very evident" before the pandemic, shoppers are "now even more conscious of what they consume".
"The trend for healthier and lower-sugar alternatives continues to rise.
"Recent research from Carabao reveals that seven in 10 adults are concerned about sugar, which has increased following the pandemic.
"The research also revealed that a third of respondents would choose to give up sugar-filled drinks when looking for ways to cut their sugar intake.
"Research also suggests that 73% of frequent energy drinkers feel that responsible category consumption is important – and where regulation of sugar and calories are the main drivers of this – health is a key consumer trend," he said.
Carabao is "well placed" to capitalise on this demand, according to Donaldson, who said that the brand's entire core range is compliant with the government's guidelines on foods high in fat, salt and sugar.
This could prove crucial in the near future as governments in Edinburgh and London are on course to introduce restrictions on the display and promotion of products that exceed HFSS thresholds.
• When it comes to health, prevention is almost always better than cure, but consumers can't be saints at all times.
The soft drinks chiller has long been a refuge for those c-store shoppers who may have over indulged in the off-sales section the night before.
It should come as no surprise then that one Glasgow firm has launched what it claims to be the 'first ever post-social replenishment drink'.
Founded by biochemists Dhruv Trivedi and Vandana Vijay, Bounce Back is a functional drink that has been designed for consumption after socialising and before bed, in a bid to replenish nutrients during sleep.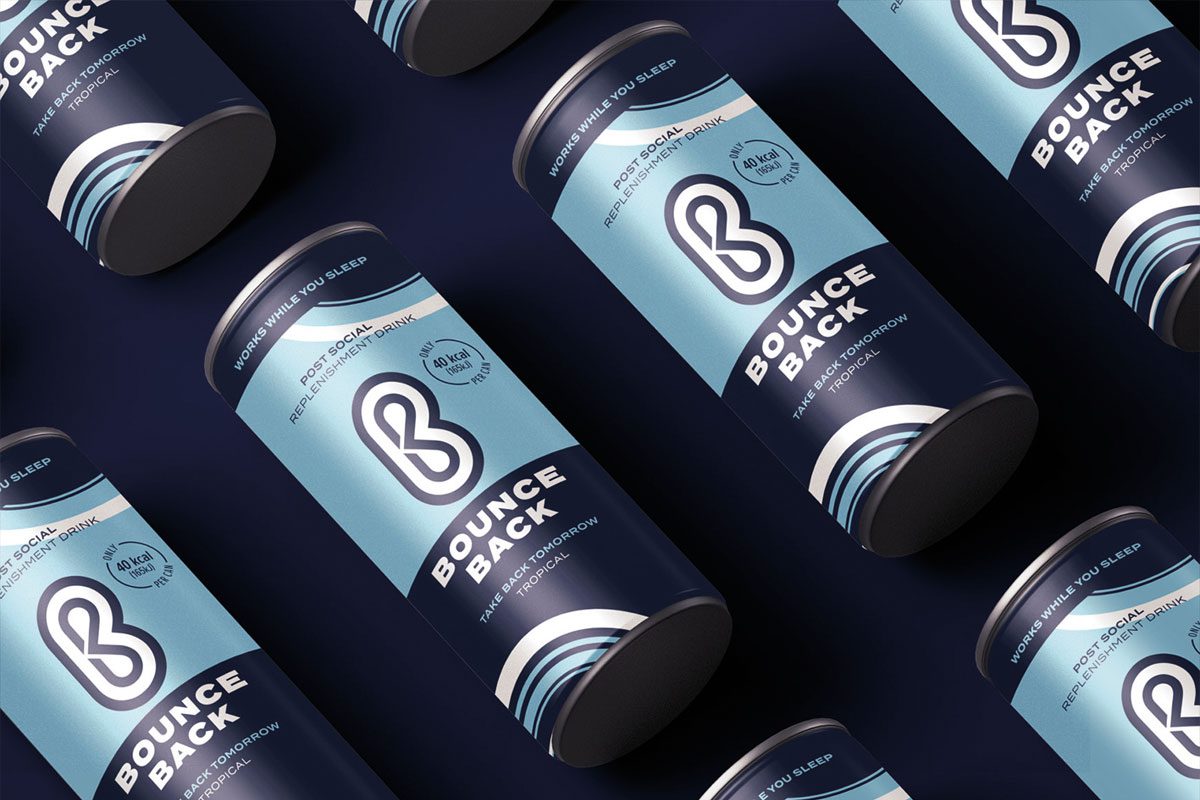 As consumers seek out healthier options in soft drinks chillers, the firm reckons Bounce Back is in an ideal positioned to capture new shoppers.
A spokesperson for the brand said: "Consumers are looking for more choice when it comes to health and wellbeing products and their shopping habits reflect this.
"Our customers are keen to try new options and more exotic and exciting flavours.
"Today's consumers want products that will enable them to manage their lifestyles and they are willing to pay for health drinks that deliver specific functionality rather than just 'good-for-you' ingredients."