Ten flavours available at lower nicotine strength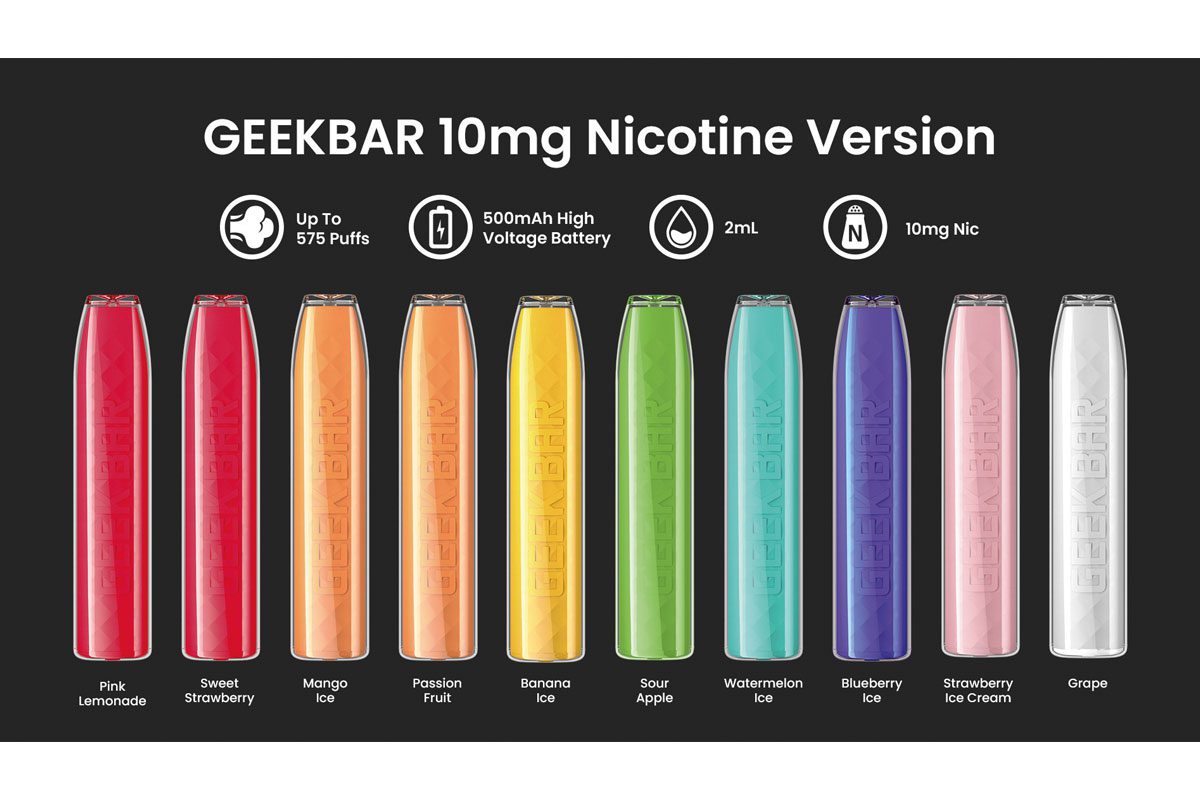 VAPE brand Geek Bar has launched a new range of 10mg disposable vapes, in a variety of flavours.
The new range comprises ten flavours: Pink Lemonade, Sweet Strawberry, Mango Ice, Passion Fruit, Banana Ice, Sour Apple, Watermelon Ice, Blueberry Ice, Strawberry Ice Cream and Grape.
Geek Bar's 10mg vapes offer the same 575 puffs per device as its disposable 20mg range.
The new range will also include the same 2ml capacity of existing Geek Bar 20mg vapes.
Allan Yang, chief executive at Geek Bar, said: "Due to the popularity of Geek Bar in the UK, we're delighted to add this new low nicotine range to our product offering.
"It has become clear that disposable vapes fill an important part of the market for those wanting to quit smoking and who want the added convenience of a disposable product."
Geek Bar's NPD comes as the brand continues to campaign against counterfeit vaping products. It has published a list of approved UK distributors and has been working with police to close down eight counterfeit factories in China in a two-month period.
Through Geek Bar's anti-counterfeit campaign, over 100,000 vapes destined for the UK market have been seized.
The brand is also working with regulators and Trading Standards in the UK to identify and seize non-compliant counterfeit products.