Boë branches out with new range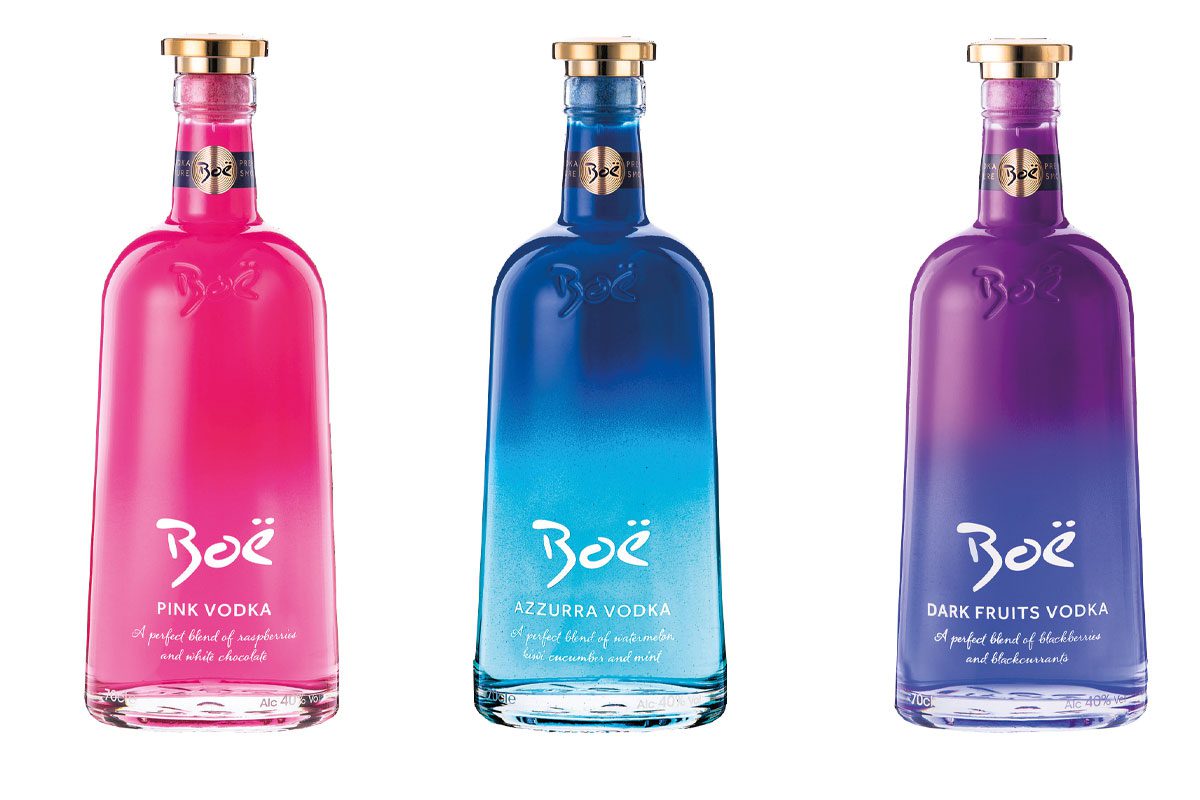 A SCOTTISH gin brand has added a new string to its bow with the launch of a vodka range.
Boë Gin's three-strong vodka range offers consumers a fruity twist on the white spirit.
The range comprises the raspberry flavoured Boë Pink; Kiwi, watermelon, cucumber and mint flavoured Boë Azzura; and Boë Dark Fruits, flavoured with blackberry and blackcurrant.
Each vodka is bottled at 40% ABV and priced at £32 RRP. All three flavours are available through the wholesale channel, on Amazon, Master of Malts, and through Boë's online shop.
Boë's new vodka range brings a bit of theatre to the off trade, with the Dark Fruits variant changing colour from indigo blue to lilac with a neon hue when lemonade or any citrus mixer is added.
Carlo Valente, director at Boë, said: "After creating Boë 14 years ago, we've been blown away by how much our customers love our products.
"For a long time, we've wanted to expand our range of spirits and create flavoured vodkas, and we're thrilled to finally launch them to market.
"Boë is all about having fun with friends, experimenting with different flavours and creating delicious cocktails.
"Our vodka range lets customers do exactly that, whether it's a simple vodka and lemonade, or a quirky take on a classic cocktail.
"We're very much looking forward to customers trying the latest additions from The House of Boë."
• Boë is a distiller based in the village of Throsk, at the foot of the Ochill Hills in Stirlingshire.