Drinks firms predict strong growth for RTDs as consumers seek out low calorie options
RTDs are hot prospects in the off trade, according to some of the big spirits brands that have rolled out NPD into the category.
• At VC2 Brands, Scottish craft gin Boë Gin has undergone the RTD treatment, with Boë Violet Gin with Rose Lemonade both helping the firm to tap into category growth.
A spokesperson for the firm said: "On the back of the gin boom, gin mixers in cans have become very popular, and Boë Gin's new products build on that popularity.
"Our innovation embraces big trends including authenticity, premiumisation and shareability.
"Furthermore, we have embraced the emerging trend of health and wellbeing where conscious consumers are more concerned than ever about what enters their bodies.
"Our variants are packed full of flavour and only 72 and 79 calories the lowest within the current set of gin RTD's. They are also vegan and gluten free with no refined sugars."
• Andrew Lawrence, sales and operations director for Scotland at Molson Coors Beverage Company, was also optimistic about the prospects of RTDs in the Scottish off trade – and highlighted the steps the firm has taken to tap into growing demand.
"The ready-to-drink category is the fastest growing in alcohol globally and has continued to perform well, with more consumers looking for exciting new flavours and more premium choices they can grab and enjoy at home.
"We launched our Rekorderlig Premium Cocktail range last year so that Scottish retailers can tap into this rapidly expanding market.
"The range comes in three varieties of cider and spirit combinations – Strawberry-Lime Cider and Vodka, Wild Berries Cider and Rum and Pear Cider and Whisky – available in 250ml cans.
"Rekorderlig Cocktails combine fruity cider flavours with a dash of the nation's favourite spirits for a mouth-watering combination," he said.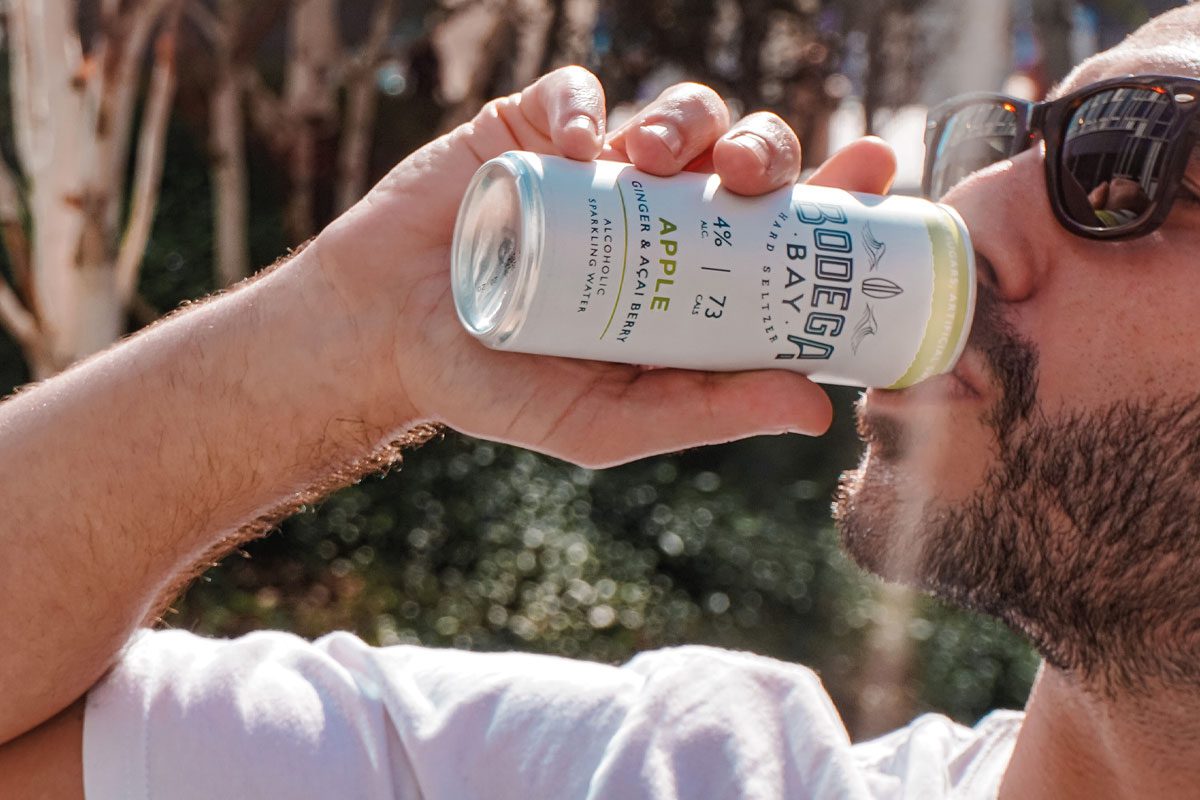 Swedish cider brand Rekorderlig isn't the only RTD range in Molson Coors' portfolio.
The firm has also teamed up with the Miami Cocktail Company to roll out a range of organic cocktails in the UK, a move which Lawrence said adds "even more choice to an already varied and vibrant RTD category."
"The range – which includes Margarita Spritz, Paloma Spritz, Mimosa Spritz, Sangria Spritz and Bellini Spritz – is crafted with only premium organic ingredients, and each 250ml can contains 110 calories," he said.
Within RTDs, hard seltzers in particular are proving popular with consumers according to Lawrence.
"Hard seltzers are another great way for Scottish retailers to tap into the growing desire among consumers for a unique and convenient drinks option to enjoy at home.
"While it's still early days in Europe, we're expecting the hard seltzer category to follow a similar pattern to the US, where retail sales reached $2.7 billion in the 12 months to June last year," he said.
Molson Coors doesn't just have positive things to say about hard seltzers, the firm has also invested in its offer in this area, as Lawrence explained.
"We are expanding our presence in the category with Three Fold, a new brand with mainstream appeal which taps into the growing hard seltzer opportunity in the UK.
"Named after its Three Fold characteristics – refreshment, flavour and low-calorie – Three Fold comes in three fruity variants that are clean and crisp in taste; Red Berries, Tropical and Citrus, all with 4% ABV. The range is naturally vegan and gluten free, containing 93 calories per 330ml can.
"Last year, we secured an exclusive distribution partnership with hard seltzer brand Bodega Bay and rolled out their range – which is designed to cater for those looking for a more premium hard seltzer option – to the UK off-trade.
"The California-inspired brand is made with natural ingredients, contains 73 calories and is available in three flavour variants – Elderflower, Lemon & Mint and Apple, Ginger & Acai Berry, which offer a real point of difference for those consumers looking for more sophisticated and diverse options," he said.
• Norbert Jozsa, head of category and insight for Europe at Accolade Wines, the firm behind Echo Falls, agreed that hard seltzers represent an exciting proposition for Scottish retailers, following a strong 12 months.
"2020 saw a boom in the trend for seltzers and there has been a big growth in awareness of low and no offerings – these have been particularly successful in the convenience channel indicating that health, moderation, and sustainability (with reduced chance of waste from small formats) remain a priority for consumers.
"Blurring alcohol categories are becoming more popular and hard seltzers will likely witness the highest growth rate within the UK's ready-to-drink category over the next five years," he said.
Demand for RTDs may be rising, but what demographics should retailers expect to see snapping up the latest hard seltzers?
Younger adults, according to Jozsa, who suggested that health considerations come into play for these consumers when shopping for alcohol.
"Millennials are the key demographic purchasing hard seltzers for a variety of reasons. More likely to be health conscious and body conscious, Millennials place a greater emphasis on product information such as calorie-content, making Echo Fall's Rosé Seltzer the perfect option with just 69 calories per can.
"Similarly, this demographic is open to trying new drinks and formats, especially from established brands such as Echo Falls. Targeting this group is key to driving hard seltzer sales," he said.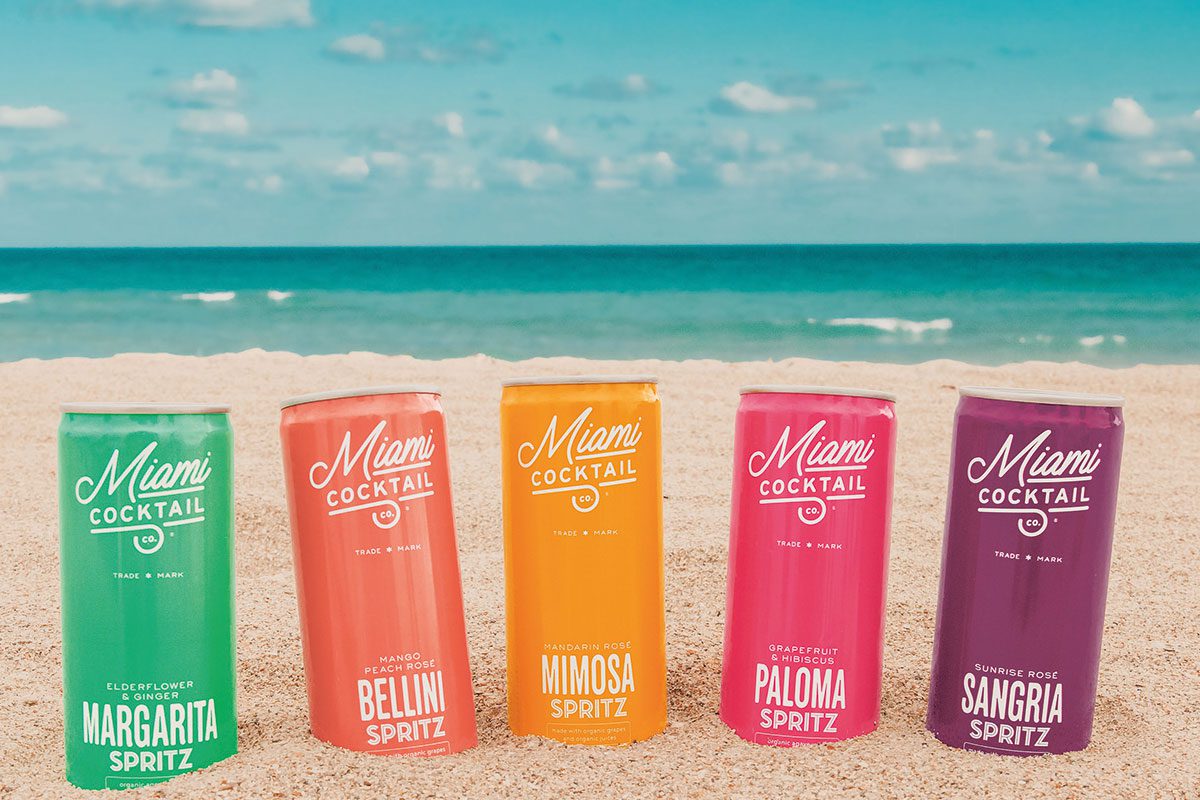 Calorie count isn't the only concern for off trade consumers, with Jozsa also predicting that 2021 will be an exciting year for the low and no alcohol category.
"We expect to see the no/low alcohol category entering the second stage of evolution in 2021 with new entrants offering innovative products and flavours, replacing some of the originally listed lines.
"Offering an alternative option where full strength wine or alcohol is not always a choice, opportunities to target new consumers will continue to increase.
"Last year saw a rise in low-key home occasions, serving as an opportunity for consumers to switch from soft drinks and opt for alternative low and no options," he said.
Accolade Wines certainly seems to be banking on consumers buying into low and no alcohol options, with Jozsa highlighting the NPD the firm has brought to market in a bid to tap into this demand.
"We're looking to capitalise on the category's continued growth and gain a share of the UK market by introducing innovations such as last year's Rosé Seltzers as a lower alcohol and lower calorie drink in convenient packaging formats.
"The cans are ideal for out of home consumption during the summer months and a lighter option to enjoy when in the home," he said.