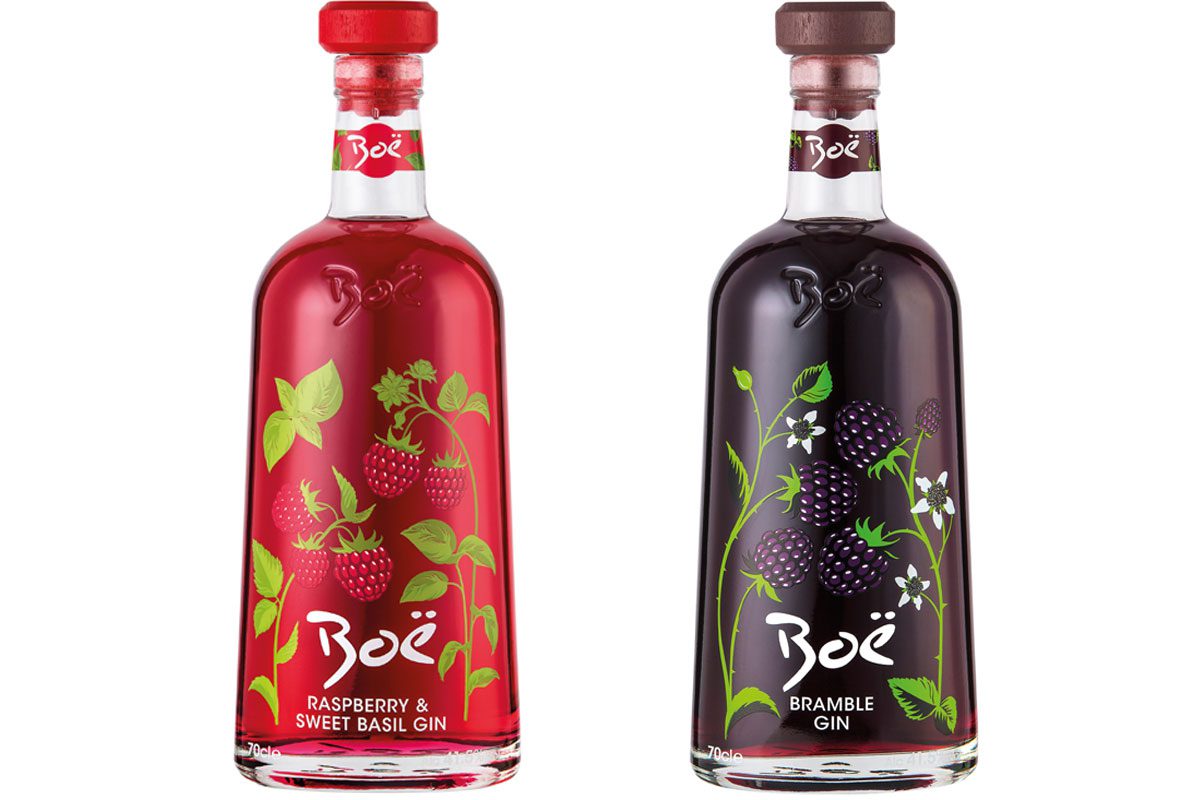 SCOTTISH gin brand Boë has brought some berry flavours to its range through the launch of two new variants.
Boë Raspberry & Sweet Basil and Boë Bramble gins both have an ABV of 41.5% and are available online for £28.99. The launch of Boë Bramble follows on from release of Boë's award-winning Scottish Bramble Gin Liqueur, bottled at 20% ABV. The new variants join Boë's existing range of seven expressions.
Carlo Valente, director of Boë Gin, said: "Each expression is full of flavour, perfectly balanced to ensure that each note is detectable and can be enjoyed in a range of serves to suit different tastes and occasions, bringing a splash of colour and flavour to your cocktails.
"Our new bottles perfectly encapsulate our brand; fun, bold and colourful, that looks great on both a bar and in a drinks cabinet. We know our customers love to be daring with both flavour and colour and will welcome our new expressions."