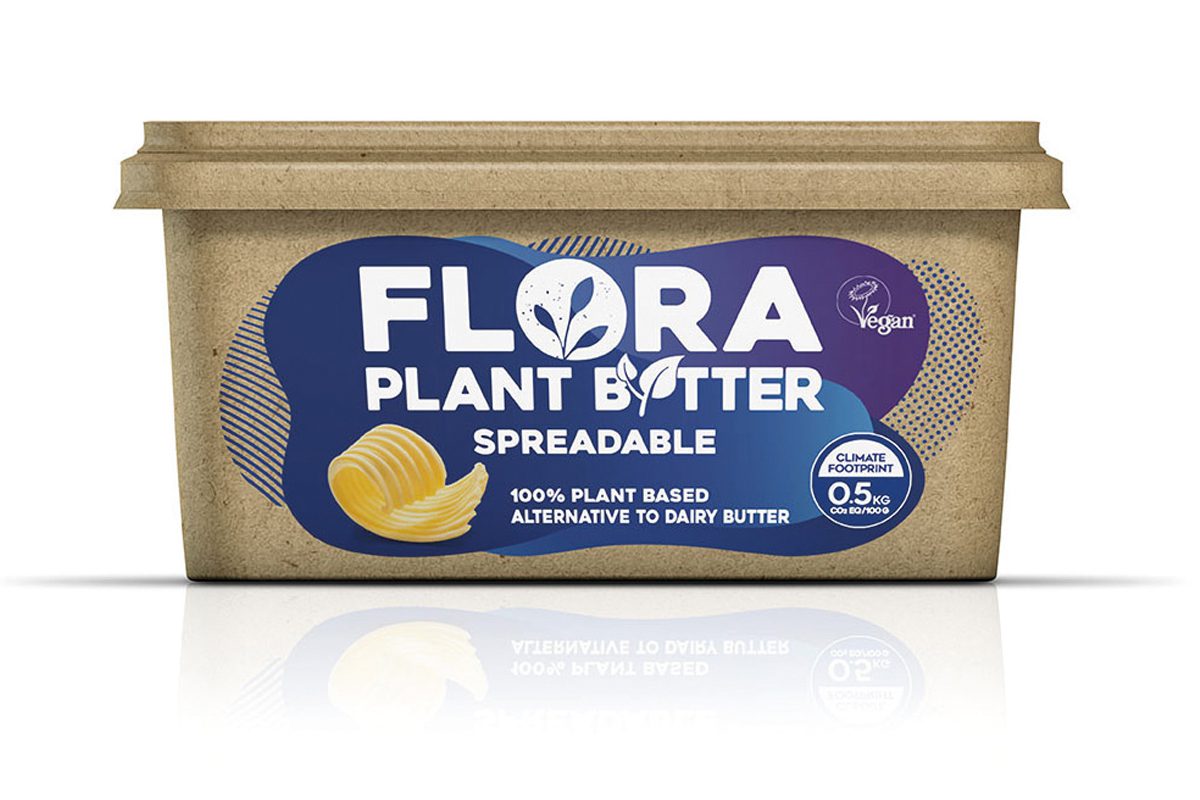 UPFIELD has rolled out a plant-based alternative under its Flora brand.
Vegan friendly Flora Plant B+tter Spreadable contains no dairy, artificial colours or flavours and Upfield claims the brand has a 70% lower carbon footprint than dairy butter.
Alan Black, marketing director of Upfield UK & Ireland, said: "The desire for more sustainable, vegan products is rising, and so we wanted to provide customers a spreadable alternative to dairy butter that is made with 100% natural ingredients, and could be fully recycled, but still had the creamy, delicous taste of butter.
"The launch of Flora Plant B+tter Spreadable is a great step towards our brands committing to providing plant-based sustainable products to customers."