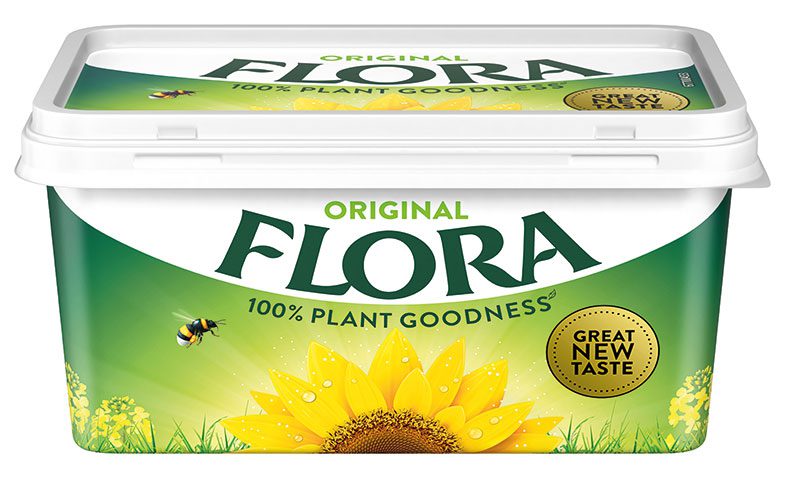 POPULAR spread brand Flora has reformulated its recipe to make it officially vegan-friendly.
A '100% plant goodness' logo will now appear on the front of Flora packs, supported by a substantial marketing campaign that will include a new TV ad later in the year.
With the last 12 months seeing a 300% increase in the number of people following plant-based diets, brand owner Upfield is confident that there will be significant demand for the new product.
Steven Hermiston, general manager UK, Upfield said: "People care more about what goes into the products they are feeding themselves and their families, but they are not prepared to compromise on taste.
"With a great new recipe making Flora more delicious than ever, our new 100% Plant Goodness range can be enjoyed by the whole family."