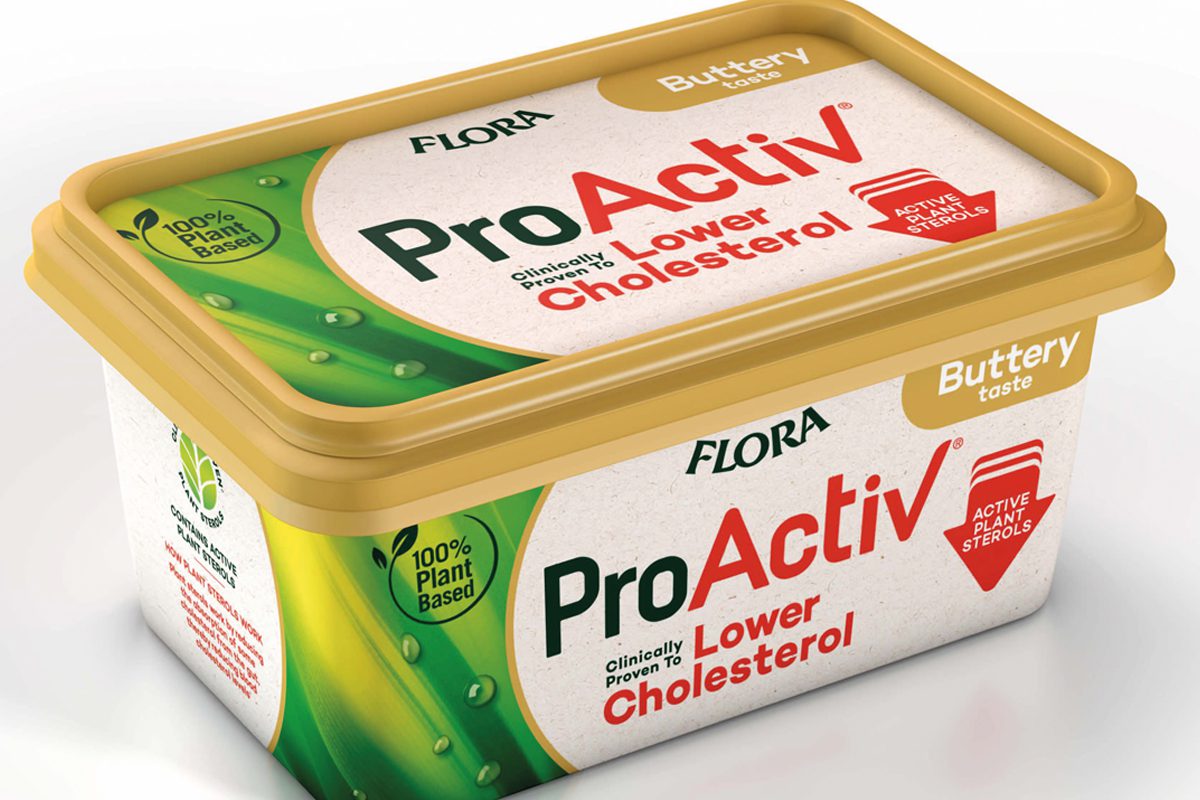 LOW-cholesterol spread Flora ProActiv has been completely revamped to become fully vegan certified.
The brand's three-strong range are now all 100% plant based, as well as being rich in vitamins D & E and in Omega 3.
The range includes: Flora ProActiv Light (providing a lighter option for calorie-conscious consumers); Flora ProActiv Buttery (a more indulgent, buttery-tasting option); and Flora ProActiv Olive Oil (with the added goodness of olive oil).
Flora ProActiv's new vegan credentials will be advertised on new-look packs, which also explain plant sterols and the additional benefits of the new formula.
David Salkeld, general manager at parent firm Upfield, said: "The relaunch of Flora ProActiv is another step forward for us as a business.
"With over six in every 10 Brits being diagnosed with abnormal levels of cholesterol, the problem is more prevalent than ever before. We've reformulated our Flora ProActiv recipe to be even better at helping consumers manage cholesterol, whilst also improving on our great taste."