Demand for drinks with benefits is fuelling growth in the chiller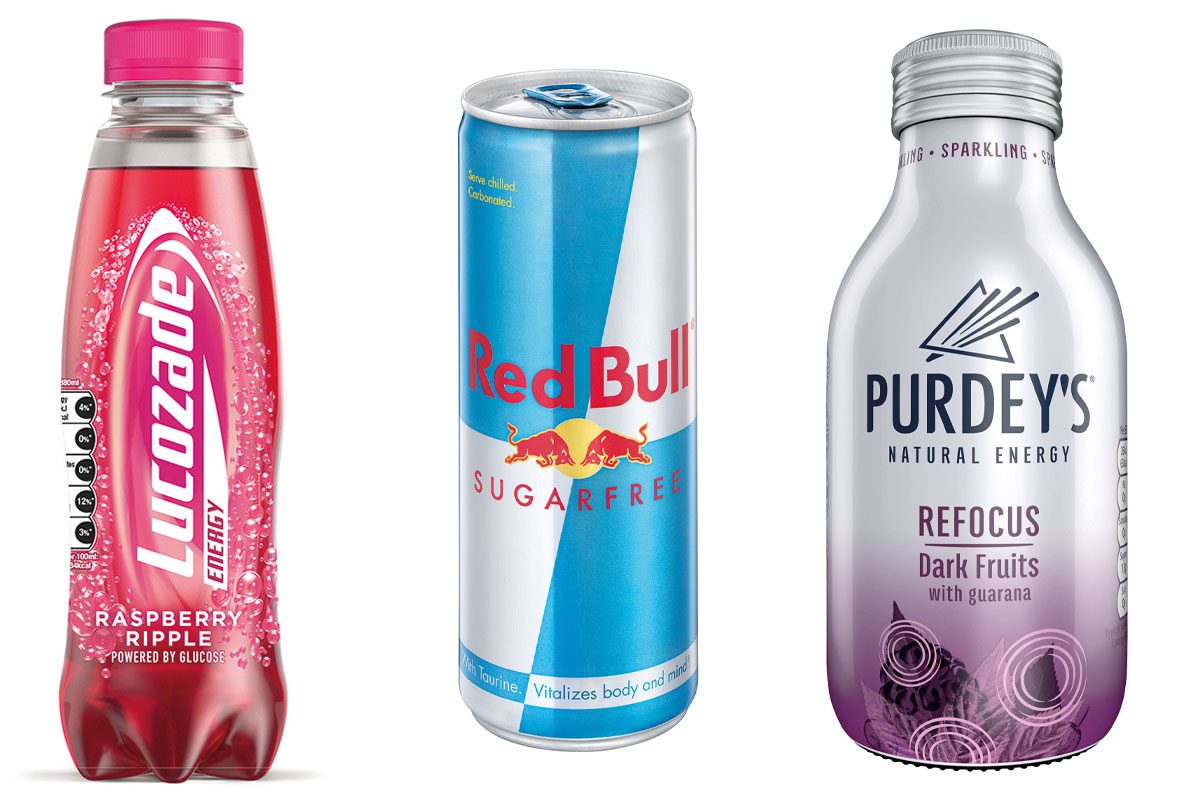 DESPITE lockdown drastically reducing the number of consumers on the move, Covid does not seem to have taken any wind out of the energy drink category's sails.
Nielsen Scantrack value sales data for the 52 weeks to 3 July revealed sports and energy drinks are now worth £1.5 billion annually in the UK, up £176.6 million on the previous year.
According to Red Bull, that growth has been fuelled by increasing demand for functional energy, with these drinks adding over £175m in value against last year.
A spokesperson for the firm said: "The consistent performance of functional in the category has ensured that sports and energy has remained in growth despite slower performance in other segments and functional energy is the fastest growing segment in soft drinks at +24.3% year to date."
Within functional energy, one type of drink in particular offers retailers plenty of headroom for growth, according to Phil Sanders, out of home commercial director at Britvic.
Sanders described functional wellness drinks, those energy drinks that offer more than just a caffeine kick, as a subcategory full of potential.
He said: "Functional wellness drinks are worth £240.1m, equal to 2.7% of soft drinks sales. Britvic's latest Soft Drinks Review has identified an £812 opportunity for every convenience store through the functional wellness drinks segment.
"At a time when the pandemic has shone a light on health and wellness for many, 37% of people are now positively interested in premium soft drinks with added benefits."
Sanders added that Britvic's Purdey's brand was well placed to capitalise on demand for functional energy drinks that offer a bit more, arguing that it is "perfectly placed to lead in the wellness drinks segment."
"The brand's ambition is to make wellness drinks accessible to more people, by aligning with current consumer trends and providing great taste."
Functionality isn't the only sales driver in the soft drinks chiller, with Matt Gouldsmith, channel director for wholesale at Suntory Beverage & Food GB&I, suggesting new flavours can help to bring new consumers to the category.
Gouldsmith reckons new flavours generate excitement among consumers and he highlighted how Lucozade has expanded its range to capture their attention.
"The Lucozade Energy flavours range has contributed a significant £60.7 million worth of sales, and the brand has continued to add to its portfolio with exciting new flavours.
"Most recently, it launched Lucozade Energy Raspberry Ripple, which has already brought over £850K to the segment since its launch in March," he said.