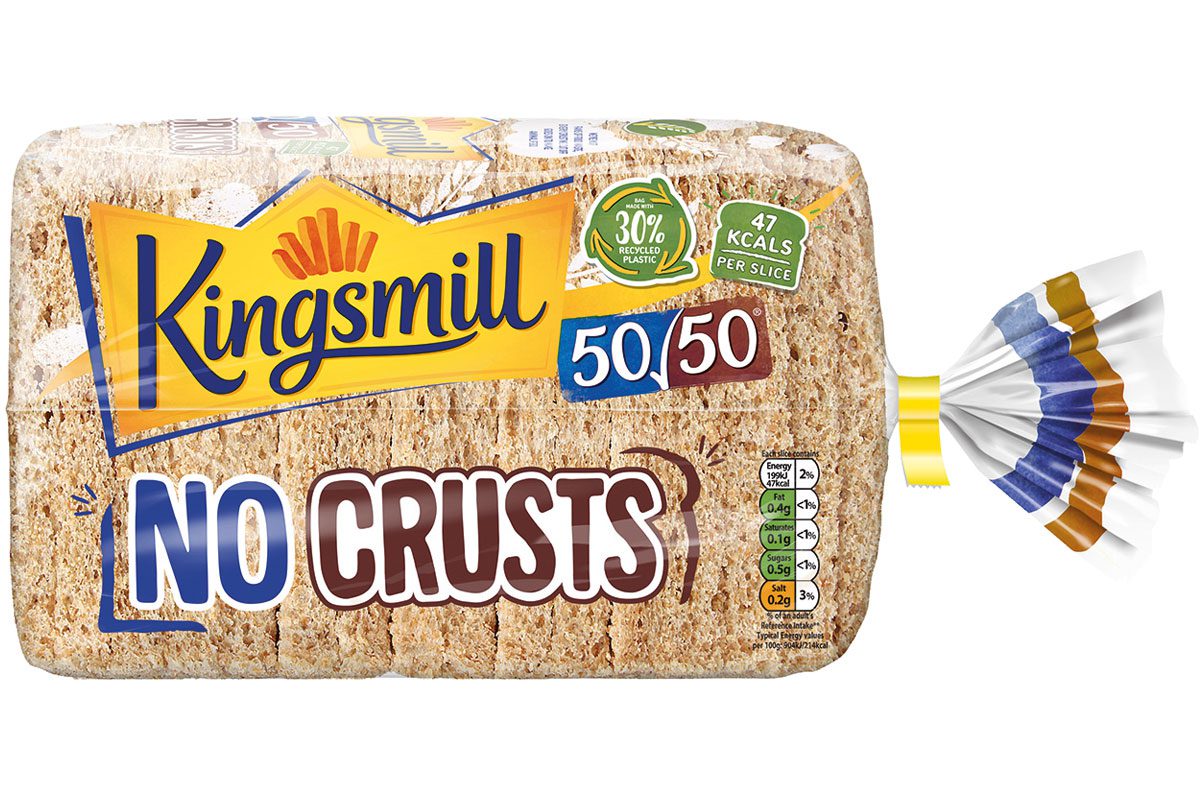 ALLIED Bakers is trialling a new bread bag made from 30% advanced recycled content across its Kingsmill 50/50 No Crusts range.
The bread maker has predicted that the new packaging, which is rolling out to supermarkets across the UK, will remove the equivalent plastic of 750,000 bags from Kingsmill's supply chain over the course of the trial.
Chris Craig, Kingsmill's joint managing director, said: "We are committed to finding solutions that tackle the plastic waste challenge.
"We want bread bags to be readily recycled as part of a consistent household kerbside collection, and then re-processed in other material to ensure the bags remain in the recycling loop."