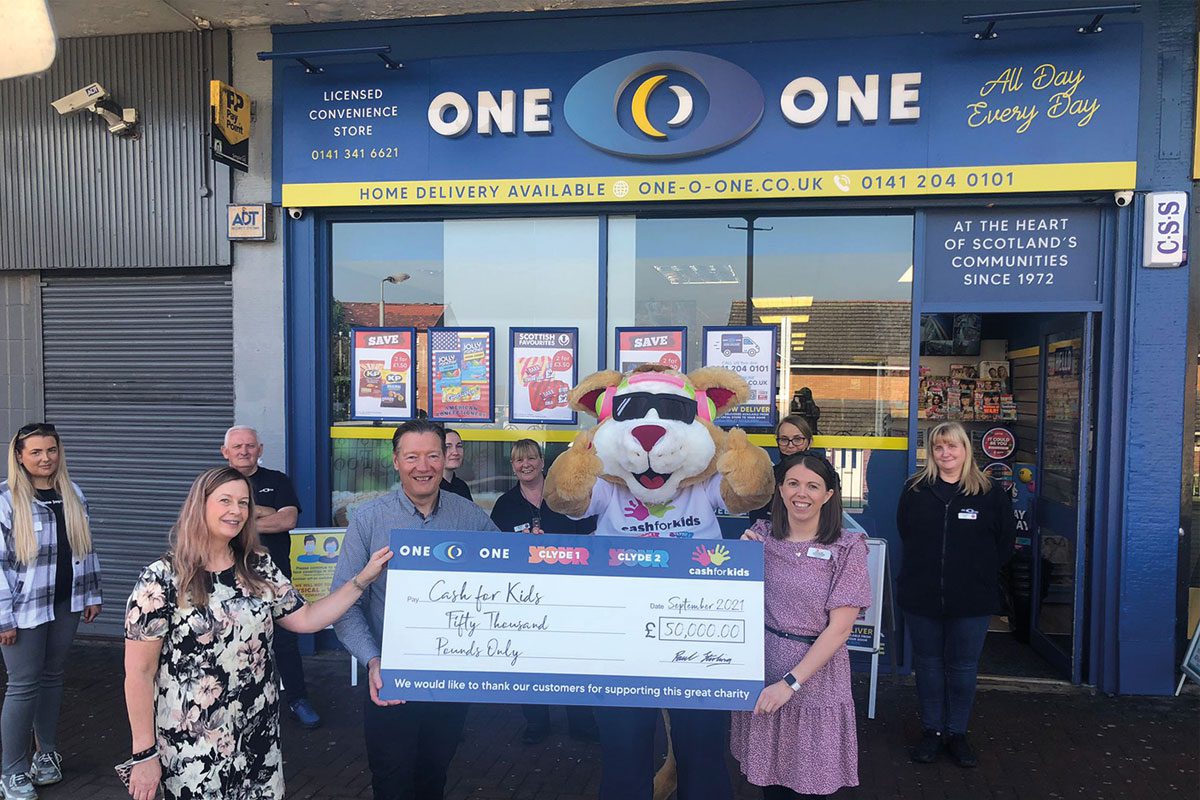 ONE-O-ONE convenience stores has built on its partnership with Cash for Kids (CFK) for another year.
The Scottish retailer raised £50,000 during the first year of the partnership, which will go on to support families facing poverty in Scotland. This is on top of the £125,000 raised through the sponsorship of Clyde 1's CFK 5k a day campaign.
Paul Stirling, group retail director at One-O-One, said: "We are delighted that our customers and store teams have fully supported this great charity initiative helping children in the west of Scotland during these difficult times.
"Our partnership with Cash for Kids and One-O-One will continue to grow over the coming year with a great range of activities planned inclusive of a new fundraising initiative in October this year that will be announced soon by the Cash for Kids team."
Grace Reilly, regional charity manager at Cash for Kids, said: "Together we can make a difference to the lives of children and young people who are living in poverty across Glasgow and West of Scotland."