£51k donated to charity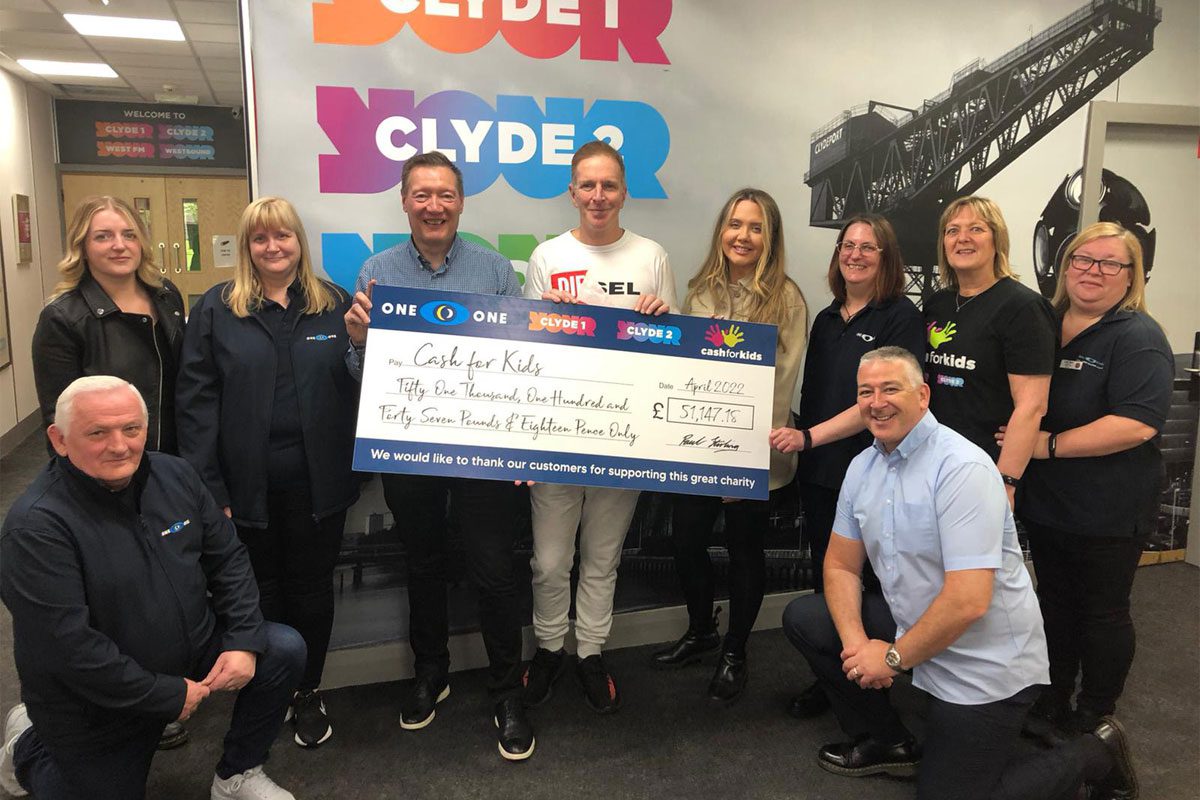 SCOTTISH convenience multiple One-O-One has donated over £51,000 to charity partner Radio Clyde Cash for Kids.
The funds were raised by One-O-One staff through a host of activities, with additional fundraising driven by sponsorship of the Cash for Kids 5k a day campaign on Clyde 1, which raised £43,000 in May.
Paul Stirling, group retail director at One-O-One, said: "We are delighted that our customers and store teams continue to support this great charity initiative helping children in the areas we trade in during these difficult times.
"Our partnership with Cash for Kids and One-O-One will continue to grow, adapt and develop into 2023 with a great range of activities planned inclusive of a new fundraising initiative later this year that will be announced soon by the Cash for Kids team."
Grace Reilly, regional charity manager at Cash for Kids, said: "£51,000 is an incredible sum of money and we are very proud to say we were able to support 1,500 children, enabling them to access basic essentials such as food, fuel and toiletries as well as funding activities and day trips during the school holidays for children to enjoy."