Scottish soft drink maker renews deal.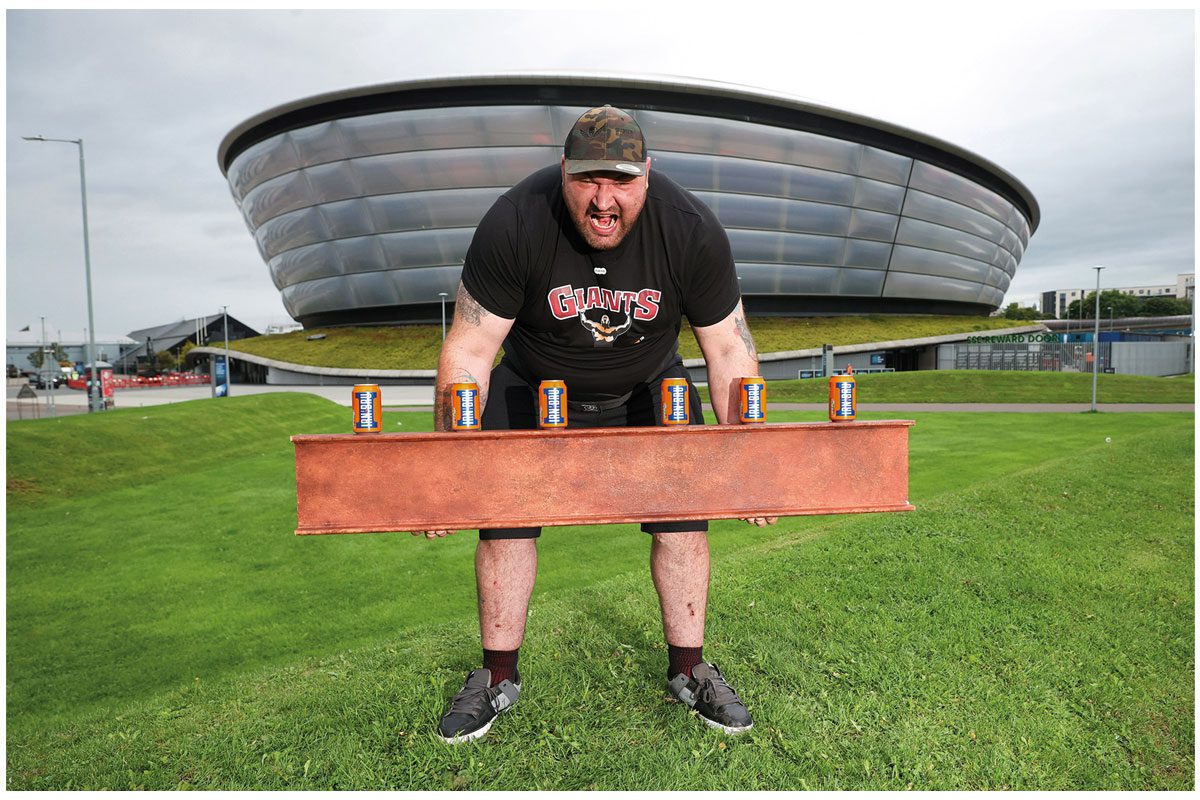 THE five-year partnership between A.G. Barr and SSE Hydro has been expanded.
As part of the agreement, the soft drink firm will supply its portfolio of brands, including Irn-Bru, Rubicon and Barr Flavours, to the venue's bars and hospitality areas.
A.G. Barr extended the agreement as the SSE Hydro welcomed back consumers for the first event since the start of the Covid-19 pandemic – strongman spectacle Giants Live World Tour Finals.
To celebrate the partnership and the return of live events at the SSE Hydro, Scotland's strongest man Andy Black, borrowed an Irn-Bru girder for some final practice reps ahead of the show.
Adrian Troy, marketing director at A.G. Barr, said: "As the nation opens back up, the renewal of our partnership with the SSE Hydro continues our commitment to supporting the recovery of Scotland's entertainment and hospitality industries.
"Our nation's hospitality is unrivalled and we're excited for locals and visitors alike to experience the fizz of excitement you get with live events at the SSE Hydro – hydrated with our products."