Beer brands preparing to follow up on a season of sales growth with a strong winter performance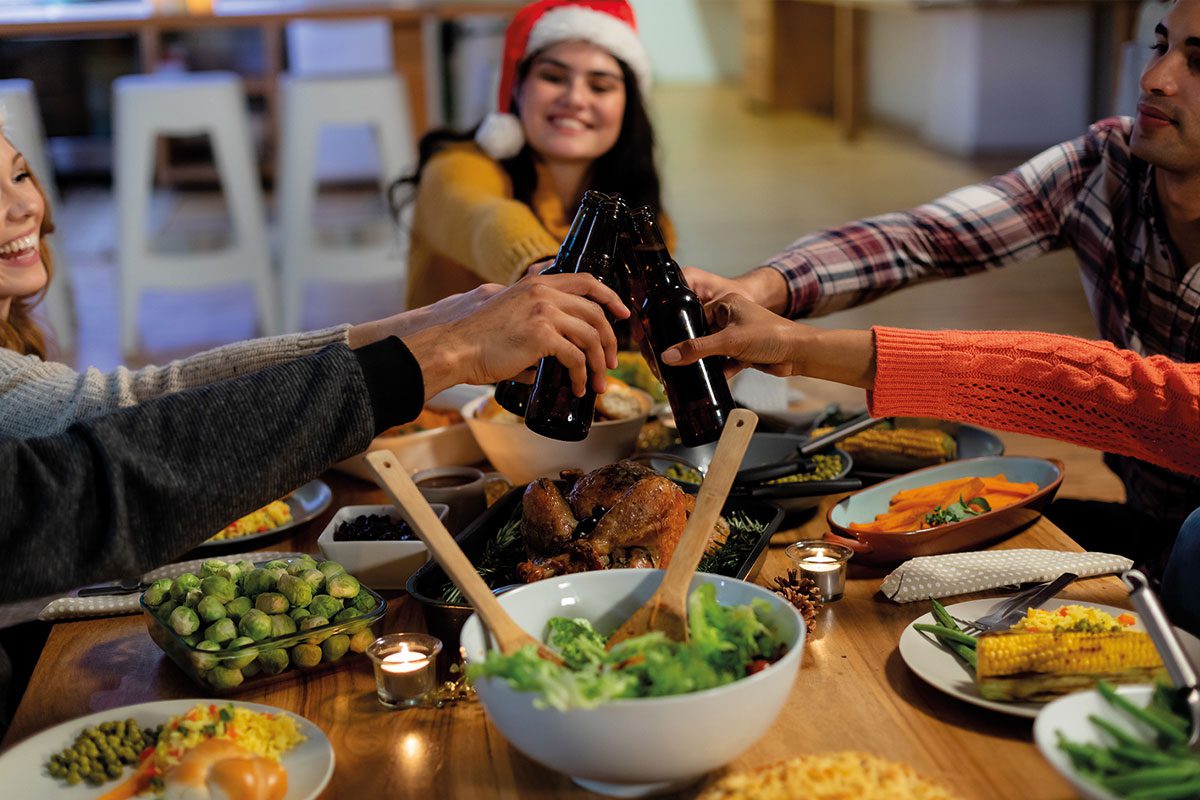 SUMMER 2021 was about as good as it gets for beer brands.
The stars aligned for the category, as lockdown restrictions eased, Scotland took to the pitch for Euro 2020, and the nation experienced its third hottest July on record – all good reasons to crack open a beer.
For retailers, the result was a 5% uplift in beer sales on 2020, according to data from Nielsen.
• Innis & Gunn had cause for celebration, with growth of 16.5% providing the brewer with plenty of reasons for optimism as attention now turns to the opportunities of winter.
Crawford Sinclair, commercial director at Innis and Gunn, said: "There are certainly times of the year where purchase and consumption increase such as the summer, Christmas and bank holidays.
"Retailers should look to maximise popular autumn events, such as Halloween and Bonfire Night and consider flexing their offering outside of these spikes, adapting their ranges to suit the tempo of the season.
"Lager does particularly well in the summer when drinkers seek a cold, crisp and refreshing pint and also during times of socialbility and sharing, such as parties."
As the colder months draw near, consumers may be looking for reasons to celebrate, particularly in the wake of Covid lockdowns.
• To help excite consumers this winter, Cold Town Beer has a wave of NPD planned – which could give c-stores a leg up on the supermarkets, as a brewery spokesperson explained:
"Our strategy at Cold Town is to launch a speciality beer every two to three months, to keep the range fresh and interesting, and to also showcase the talents of our brewing team.
"Our special's range is important to give consumer choice and to push the boundaries on new and interesting flavour profiles.
"Independent convenience stores are free to change their ranges a lot more frequently than the bigger retail chains and can be at the forefront of NPD within the craft sector, making themselves a 'destination shop' by stocking a wide and diverse craft beer range," he said.
• Exciting consumers is also high on the agenda at KBE Drinks, with head of marketing John Price suggesting the firm's range of premium world lagers hit the mark with consumers looking to treat themselves to something different.
"Premium lagers are on the rise and consumers are increasingly willing to spend more to treat themselves to better quality and authentic beer options, which is in turn driving increased value in store," he said.
Price suggested KBE Drinks brands like Kingfisher and Sagres offer c-store retailers the chance to upsell, highlighting CGA data which revealed 61% of consumers are willing to pay more for a lager they know is imported.
"Consumers' purchasing decisions are increasingly influenced by the origin and authenticity of a brand," he said.
Consumers' interest in the origin of a beer is no longer limited to geography either, with a brand's sustainability activities growing in importance when it comes to purchasing decisions.
• Jesscia Markowski, convenience sales director at Budweiser Brewing Group UK & Ireland, said: "Operating sustainability is no longer a choice for businesses. Customers demand responsible practices from the brands they purchase. So, it's a business-critical function for every brand, including brewers, to prioritise sustainability.
"Packaging of consumer goods also remains top of mind for many people seeking to address their personal environmental impact, with over four-fifths (82%) of Brits believing it is important to reduce the UK's plastic consumption."
Markowski highlighted Budweiser's own efforts in this regard, noting that a £6.3 million investment in packaging infrastructure has been key to reducing plastic waste.
"Our decision to remove plastic rings has enabled retailers to limit the amount of single-use plastic within their stores, as well as cater to environmentally conscious shoppers," she said.