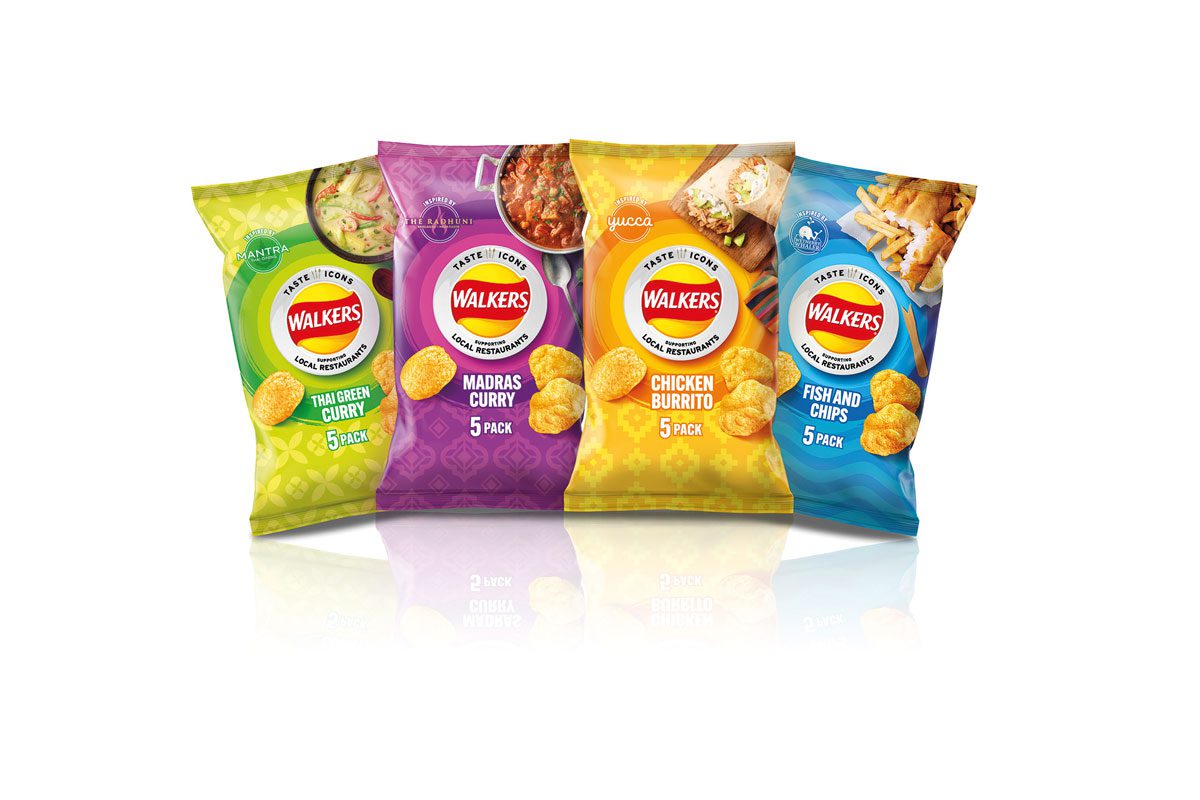 TAKING inspiration from the takeaways, PepsiCo has launched four new limited-edition Walkers flavours – with an accompanying on-pack promotion.
The Local Taste Icons promotional packs offer shoppers a £5 voucher for use at over 3,000 restaurants across the UK. PepsiCo has estimated the campaign will help to drive £2 million of sales in the hospitality industry – supporting outlets that may have suffered under Covid restrictions.
Walkers' Local Taste Icons range is available in Madras Curry, Thai Green Curry, Fish & Chips and Chicken Burrito flavours.
Katherine Cook, Walkers senior brand manager at PepsiCo, said: "We're proud to support the hospitality industry, not only by promoting four local restaurant owners on our packs and re-creating their delicious dishes on our crisps, but also by giving money back to shoppers.
"The new limited-edition flavours will help to add excitement to the crisps segment, allowing retailers to offer their shoppers something new and drive sales.