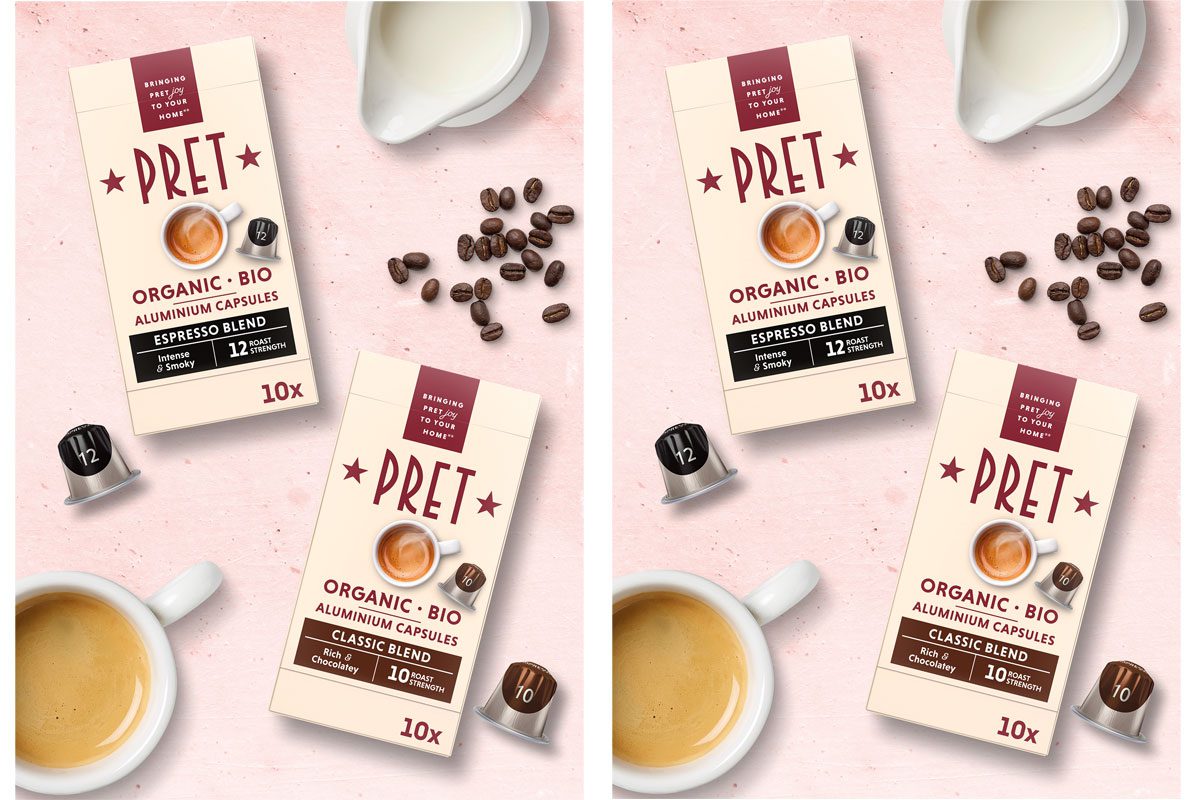 HIGH street food and coffee to go brand Pret A Manger has joined forces with Jacobs Douwe Egberts to launch a new range of coffee pods.
The new range includes two flavours – Pret Espresso Blend and Pret Classic Blend.
Pret's new pods are compatible with Nespresso brand coffee machines, which have been driving growth in the single-serve coffee market, accounting for 18.6% of total UK coffee sales according to Nielsen.
According to Kantar research, coffee shop brands play an important role in driving premium growth in the UK coffee category, almost doubling the number of shoppers in the past two years.
The launch of Pret pods brings the number of SKUs in JDE and Pret's partnership range to a total of five. The pair have also released two 200g roast and ground coffee SKUs, as well as a 450g whole bean SKU.
Clare Clough, UK managing director at Pret A Manger, said: "We are thrilled to be adding coffee pods to our growing coffee-at-home range so more of our customers can enjoy our organic coffees from the comfort of their home."
Andy Adams, sales director at JDE, said: "We are excited to partner with a premium brand for their first venture into single-serve coffee in retail and we look forward to expanding our partnership."