Peroni offers luxury holiday prize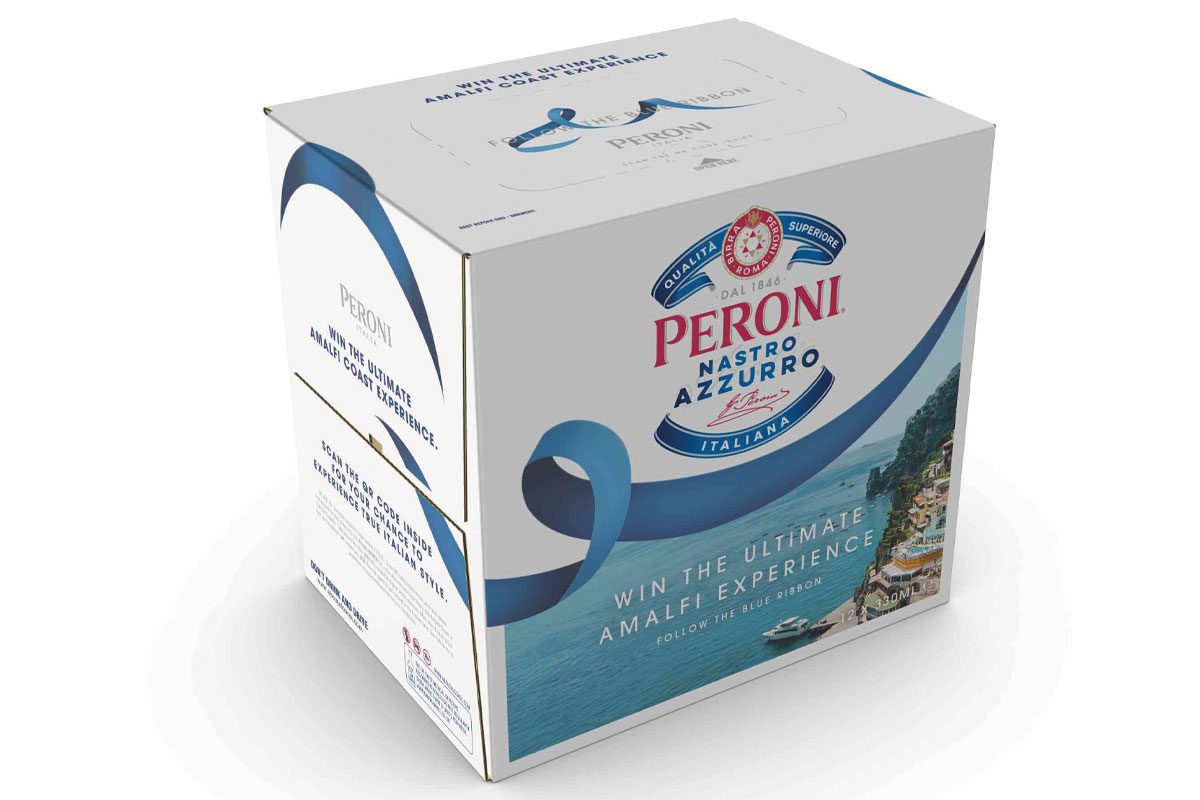 ITALIAN lager brand Peroni Nastro Azzurro is offering consumers the chance to win a luxury trip to the Amalfi coast.
The brand's latest on-pack promotion – 'Win the Ultimate Amalfi Experience' – promises to reward three UK winners with a luxury five-star two-night trip to the popular Italian tourist spot.
Other prizes on offer as part of the competition include 2,000 branded designer bottle openers.
Running across multipacks, the promotion is available to independent retailers and the major multiples.
This latest Peroni promotion follows on from last year's 'Win the Ultimate Passeggiata – an Italian Journey' on-pack promotion, which brand owner Asahi said received over 300,000 entries.
Tim Clay, managing director, Asahi UK, said: "Peroni Nastro Azzuro is synonymous with great taste, quality and style, and continues to go from strength-to-strength.
"The success of the 2020 on-pack activity is testament to the strength of consumer engagement with the Peroni Nastro Azzuro brand, and the continued interest in travel and cultural experiences, so we're thrilled to be able to offer something new for 2021.
"The experiences we have all shared in recent times have taught us that it has become far too easy to take the little things in life for granted.
"As we look to the future, we will continue to work closely with our customers so that we extend our support in the best way possible and identify new ways to bring value both instore and online."
The 'Win the Ultimate Amalfi Experience' promotion will run until 31 December.