Italian lager maker confident about newcomer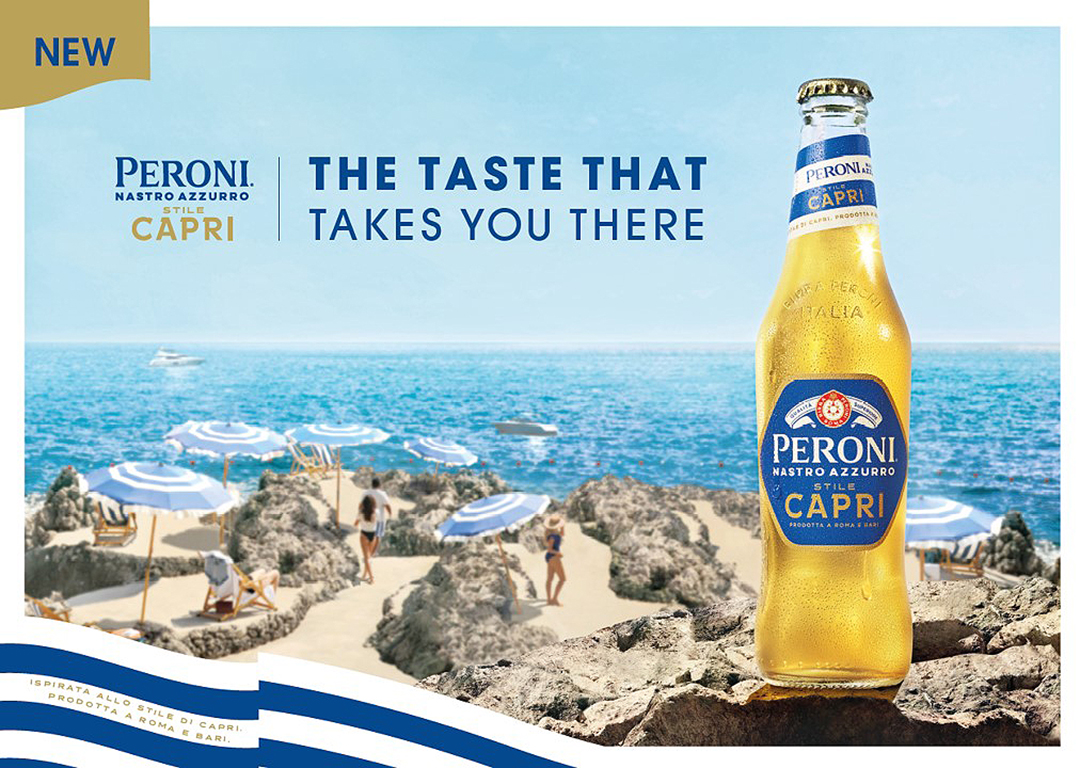 ITALIAN beer brand Peroni Nastro Azzurro has unveiled what it says is the must-stock of the summer for c-store retailers to drive beer sales and profits.
The new Peroni Nastro Azzurro Stile Capri is described as a refreshingly light lager with lower bitterness.
The latest innovation from the lager firm also features a subtle spritz of Italian lemon "to deliver exceptional quality and taste credentials for summer".  
Peroni Nastro Azzurro Stile Capri has a lower ABV (4.2%) than the brand's core lager product and is said to be aimed at younger consumers within the category searching for great refreshment.
The new addition to the Peroni Nastro Azzurro family is inspired by the taste of the island of Capri in the Bay of Naples and is supported by a £3million integrated marketing campaign to drive awareness and trial.
Launching at the end of last month, Peroni Nastro Azzurro Stile Capri is available to c-stores in 3x330ml and 10x330ml bottles packs.
The new addition to the Peroni portfolio is going to be found across a range of retailers such as Nisa, Spar, and Co-op.
Additionally, with plans for 300 store takeovers in Co-op and new product launch media in Nisa – the arrival is sure to deliver high impact for shoppers, says the brand.
Within grocery, Tesco will see 700-stacks on the shop floor to drive awareness and purchase. 
Whether it be for music festivals, watching live sport, picnics, or barbecues, Peroni bosses promise that the Stile Capri variant will drive sales through striking POS.
Steve Young, sales director at parent company Asahi UK, said: "Peroni Nastro Azzurro Stile Capri represents a significant milestone for us and the sector – bringing an exciting and innovative new beer to the market that is refreshingly light, matching perfectly to multiple occasions.
"Launching under the instantly recognisable and much-loved Peroni Nastro Azzurro masterbrand portfolio, Stile Capri is a strong proposition for all operators and retailers to gain value from the high-potential and lucrative sunshine beer category.
"We believe that by launching an exceptional new option in this space, under a premium brand, we can help drive improved value sales by attracting a younger consumer and broadening the appeal of the category during a peak period for beer sales over the warmer months."
Peroni Nastro Azzurro is the second largest premium brand in impulse, according to Nielsen data. Peroni Nastro Azzurro 4x330ml is the number-one SKU in the segment by value rate of sale.