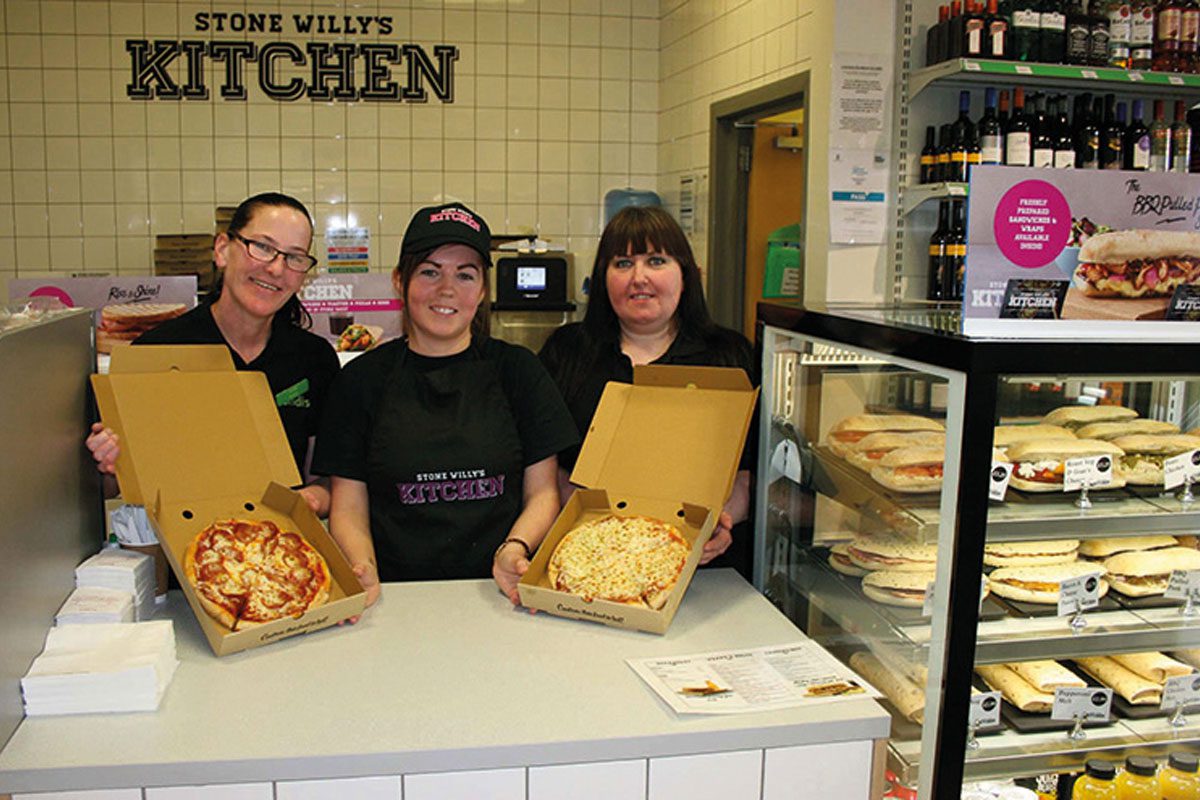 LOCKDOWN may not have been the perfect scenario for growing food to go sales, but increased demand for delivery hasn't done Stone Willy's Kitchen any harm.
The pizza franchise brand has been thriving according to marketing director Will Robinson, who said many retailers are taking advantage of delivery apps, "which is opening up huge new opportunities for increased sales."
Robinson pointed to the experience of John Sommerville, owner of BP Londis in Thornliebank, East Renfrewshire, who has seen sales soar since introducing Stone Willy's to his forecourt in April of this year.
Since introducing the franchise, food to go sales are bringing in an extra £1500 per week, and Sommerville suggested its fairly simple to operate.
"The pizzas are easy to prepare and cook in just two minutes. This allows us to get pizza into our hot tower very quickly, but it also helps to control wastage.
"The boxes with four slices are popular in the day whilst customers are ordering full pizzas online in the evening," he said.
Delivery isn't the only area presenting retailers with opportunities to grow pizza sales, according to Robinson, as lunch also offers the chance to generate incremental sales through food to go.
"Pizza is a universally liked product. Served by the slice, It has become a hugely popular alternative to a cold sandwich with a similar price point at lunchtime," he said.
Robinson also highlighted how Stone Willy's promotional offer to retailers can help them to keep customers coming back for more.
"Stone Willy's Kitchen bring in new pizza promotions every eight weeks to help keep the menus fresh and retain customers' interest," he said.