Stone Willy lays out FTG offer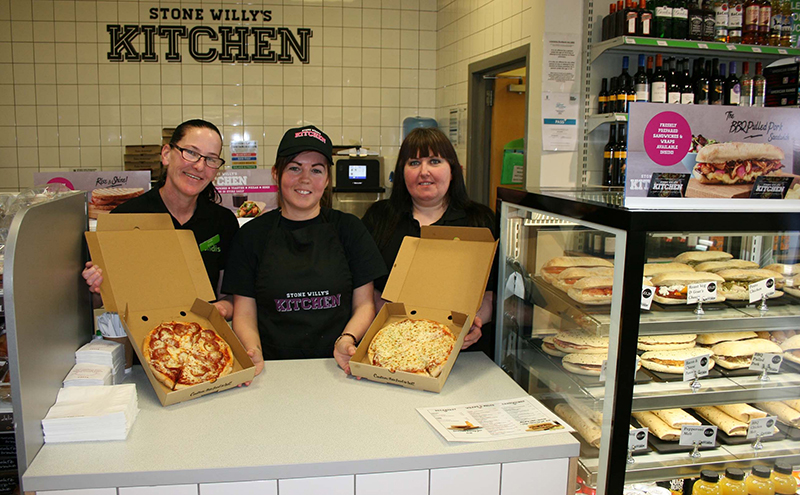 THERE may be a fair bit of uncertainty around the future of retailing at present, but one thing is certain – diversification is the name of the game for independents at the moment.
With more and more retailers introducing food to go in their store, it could be time to look beyond the sandwich, crisps and soft drink and instead stand apart from the competition with a franchise.
Enter Will Robinson of Stone Willy's Kitchen who reckons his franchise offer is ideal for c-store retailers looking to build some buzz around their hot food offer.
The key feature is the ability to serve great food fast. Everything on our menu cooks in under two minutes.
"Stone Willy's Kitchen offers operators a truly all day food offer, allowing them to cater to customers throughout the day.
"We've developed lines for all parts of the day and, despite the fact our background is in pizza, our best selling product is now our breakfast wrap, which cooks in one minute and can be displayed in a hot grab & go for two hours."
Stone Willy's expansion into the breakfast market isn't just turning the heads of commuters, it's pizza offer has an even broader appeal according to Robinson, who suggested retailers could drive food to go throughout the day with a by-the-slice offer.
"Pizza is and continues to be universally loved. We've found a way of selling pizza by the slice at lunchtimes or whole pizzas in the evening.
"As food on the go increases we're becoming a nation of snackers and as a result a whole pizza was often seen as a bit too big a portion.
"We now have many locations selling slices of pizza throughout the day, often as an alternative to a sandwich."
For retailers looking for evidence that the franchise is working in convenience, Robinson points to Stone Willy's ongoing expansion in the forecourt sector, with growth picking up pace over the last few months.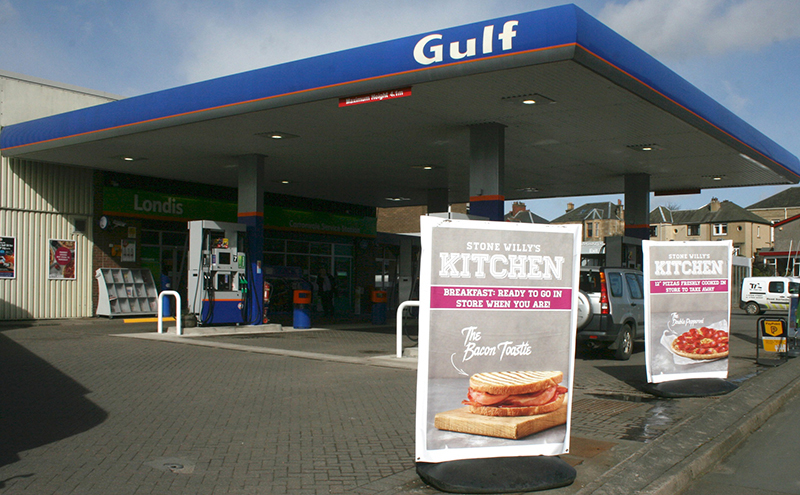 "Stone Willy's Kitchen has been installed in 15 forecourts over the last 10 months and the concept works well for the customer in a hurry," he said.
"Stone Willy's key feature is the ability to serve great food fast.
"Everything on our menu cooks in under two minutes. Stone Willy's can also work in a compact space.
"We typically need about 150 square feet to install our concession which is a lot smaller than many food to go operations."
• First launched in the USA, Stone Willy opened its debut Scottish retail franchise at Carronvale Service Station in Larbert near Falkirk as part of a major refurbishment of the site.