JDE taking cues from baristas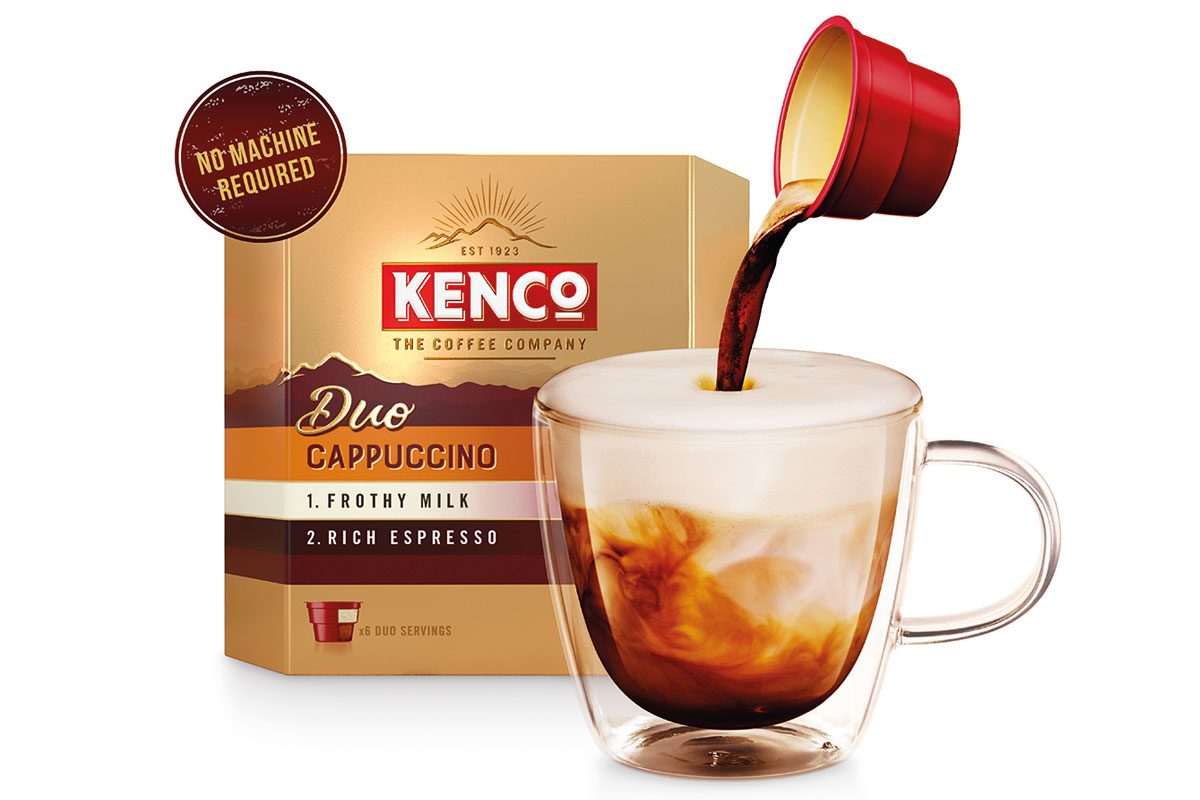 MANY Scottish consumers have spent the last 18 months, for the most part, at home.
It should therefore come as no surprise that consumers seem to be demanding more from take-home coffee, seeking out new flavours to enjoy when they pop on the kettle.
Kantar data provided by Jacobs Douwe Egberts revealed that 61% of coffee shop consumers look to recreate their favourite café flavours at home. That desire is showing up in category sales figures, as Hannah Morris, category team leader for JDE, explained.
"The flavours category has become increasingly popular in the coffee market in recent years, with many consumers looking for unique flavours to suit their tastes.
"Flavours, such as salted caramel, make up a hugely important segment within the specialities category which is growing at 11% retail sales value (moving annual turnover).
"Tapping into trends and allowing consumers to create additional theatre to their coffee at home, as they would get in a coffee shop, allows retailers to ensure they continue to meet and exceed the demand of their shoppers," she said.
For JDE, the solution to consumers searching for a more sophisticated coffee experience at home is its Kenco Duo range.
JDE has expanded the Kenco Duo range, with Salted Caramel Latte Duo joining the pre-existing Duo flavours including: Latte, Flat White, Sweetened and Unsweetened Cappuccino.
Morris reckons that Kenco Duo lets consumers enjoy coffee-shop style drinks at home, and she highlighted figures which suggest the range is effectively tapping into demand.
"Kenco has successfully tapped into the wider market trend as at-home consumers have been seeking to replicate their favourite coffee shop.
"Kenco specialities have particularly benefited from this trend and have seen double-digit value sales growth," she said.
New flavours can be an exciting proposition for customers, but nothing turns shoppers off quite like a confusing fixture.
To ensure the best possible hot beverage shopping experience, Morris suggested retailers take a block approach to merchandising, as a "simple yet effective way of helping shoppers find what they need easily."
"Grouping related category products together such as tea, coffee and sugars/sweeteners creates a clear and effective shopping journey," she said.
JDE is also keen to help retailers communicate value, according to Morris, who suggested that the recently launched Kenco Duo Cappuccino and Latte PMPs can help drive category sales in the convenience channel.
"Around half (48%) of convenience store shoppers now like price-marked packs, so these new products from Kenco are timely.
"The addition of price marked Kenco Duo will not only help drive retailer sales, but help drive premiumisation within the at-home coffee category," she said.