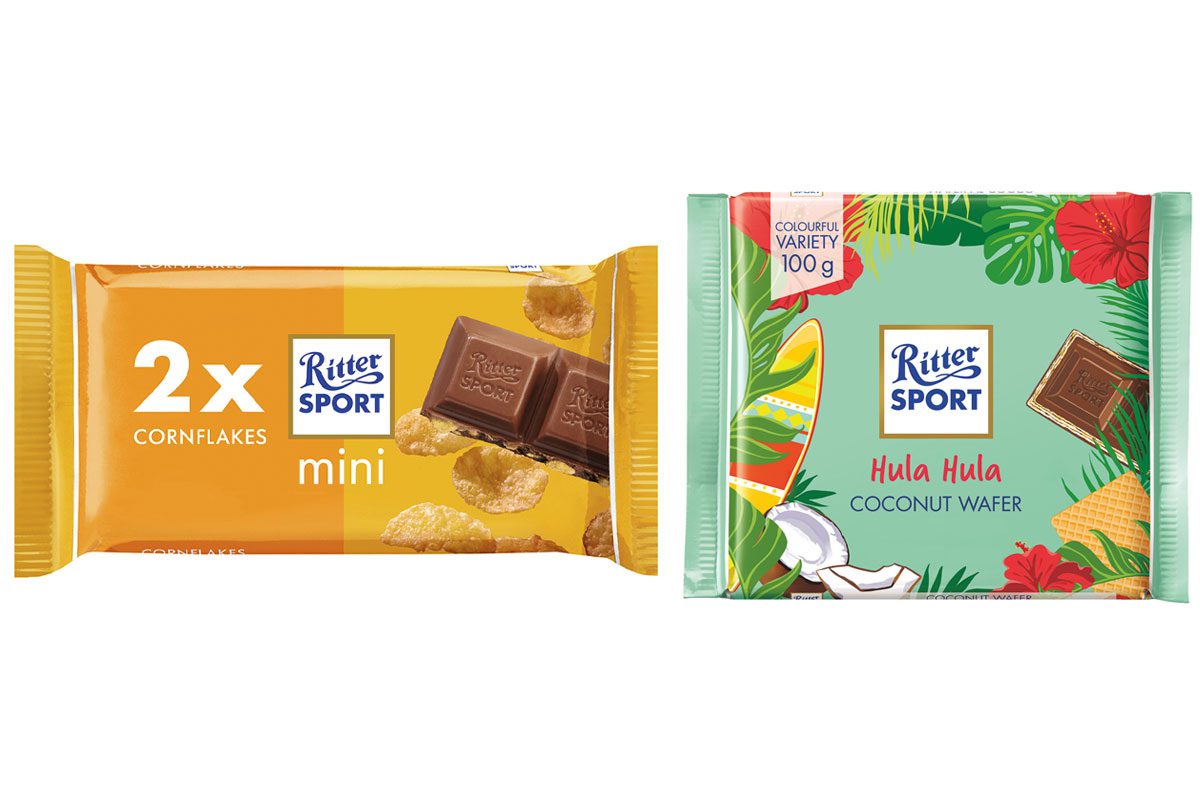 RITTER Sport's popular Taste the World range of chocolate bars is back on Sainsbury's and Ocado's shelves, bring consumers flavours from across the globe.
Nations and states featured in the Taste the World range are Hawaii (Hula Hula), Costa Rica (Buenos Dias) and Morocco (Marhaba). All three 100g variants retail at £1.50 RRP.
Katy Clark, head of marketing at Ritter Sport UK & Ireland, said: "Faced with a summer of uncertain travel we hope by bringing back the popular range, we'll be able to transport our fans closer to the sunshine from the comfort of their sofa."
Ritter Sport has also introduced a new range of mini Impulse bars.
With less than 100 calories per bar, the impulse bars retail at £0.60 RRP for the duo pack or two for £1. The 100 calorie or less range comprises four flavours: Cornflake, Whole Hazelnuts, Alpine Milk Chocolate and Butter Biscuit.
Clark said: "Ritter Sport is mindful of the need to help consumers enjoy a balanced meal without compromising on taste.
"With its 'one for now, one for later' proposition, the Ritter Sport Mini portion-controlled impulse pack is the perfect on-the-go format as we start to return to normal."