Shortbread firm adds new range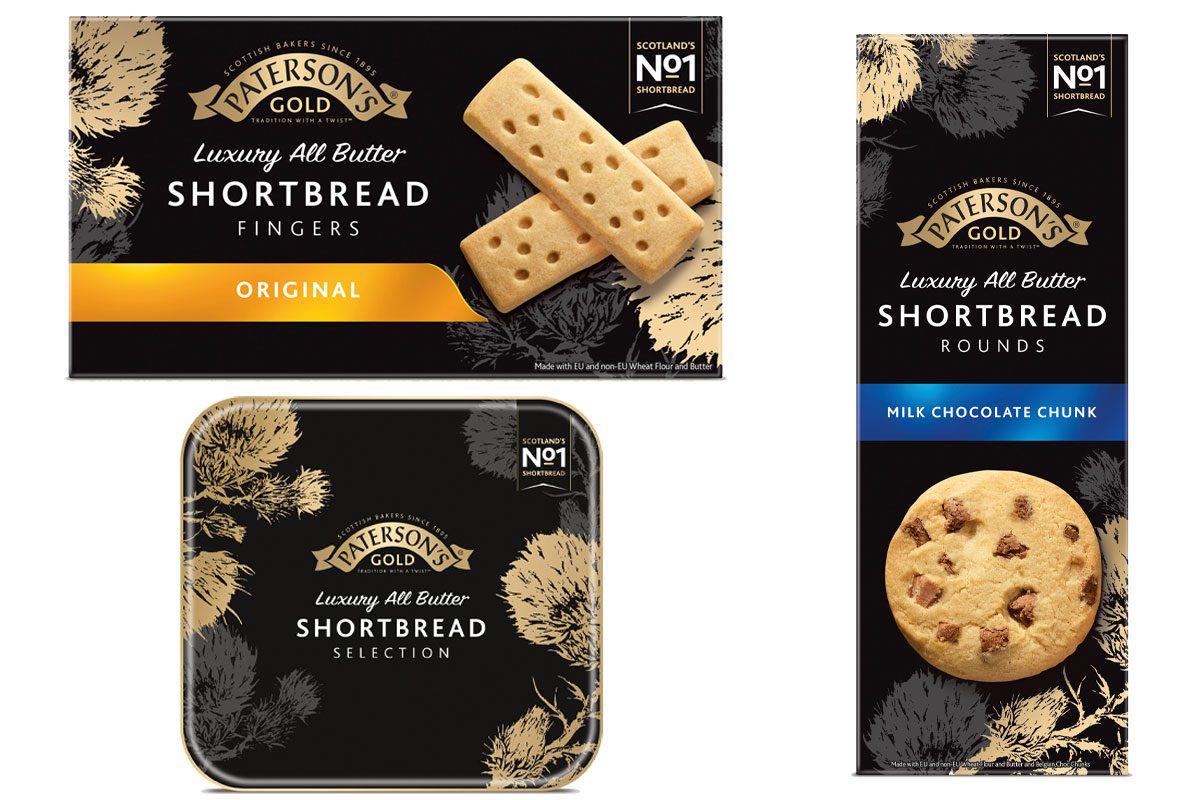 IN time to join in the national celebration of local produce and products during the Scottish Food & Drink Fortnight, shortbread brand Paterson's is launching its new premium range in September.
The Paterson's Gold range is made up of three all year-round products, with a seasonal limited edition tin aimed at family celebrations such as Christmas and Burns Night.
Paterson's Gold All Butter Shortbread Fingers in a 200g pack comes with an RRP of £2; Paterson's Gold Milk Chocolate Chunk Rounds are £2 for 180g; and Paterson's Gold Dark Chocolate Chunk & Seville Orange Rounds come in a 180g pack priced at £2.
The seasonal Gold Shortbread Selection Tin is 500g with an RRP of £4.
Marketing director at brand owner Burton's Biscuit Company, Kate Needham, said: "Paterson's Gold is made with the finest ingredients to an all-butter recipe, providing shoppers with the perfect afternoon and evening indulgence – an ideal treat for Scottish Food & Drink Fortnight.
"Paterson's started with a husband and wife team home baking oatcakes in Rutherglen in 1895, and is now Scotland's favourite shortbread."
Needham added that Paterson's is now worth over £16.3m in retail sales and continued: "We're committed to building on this success."