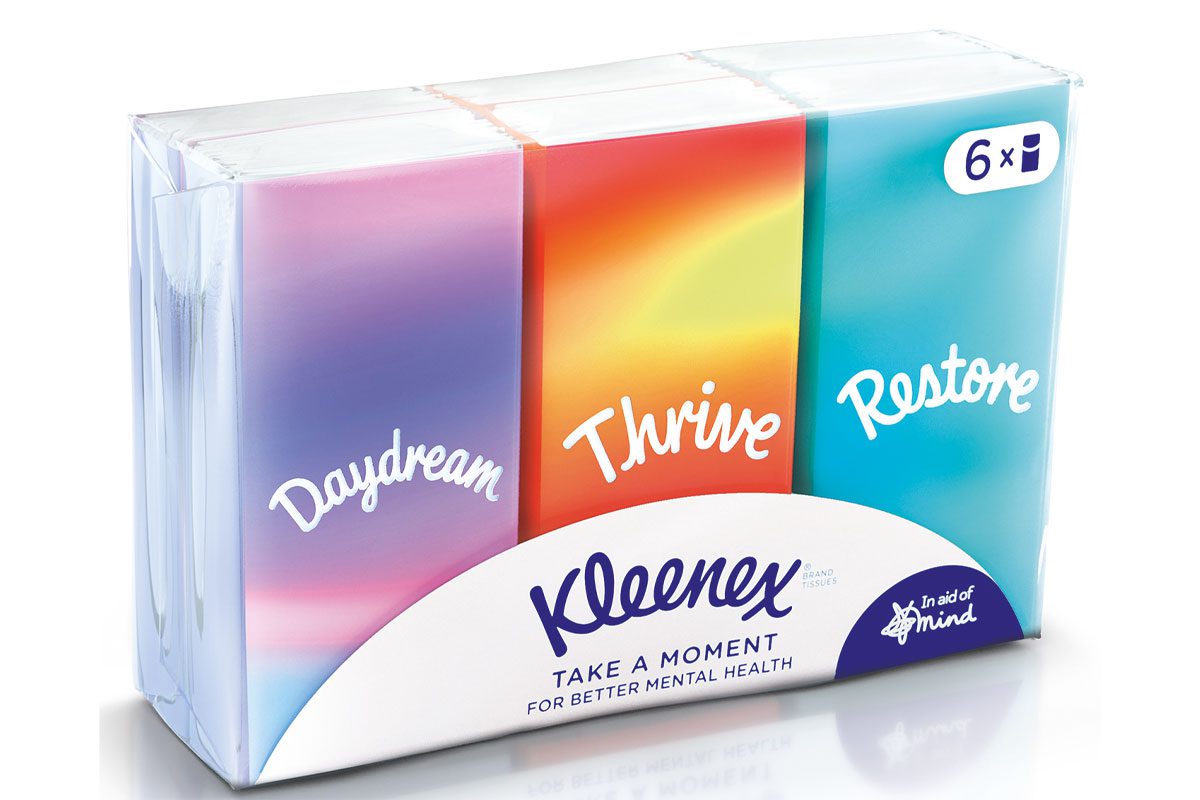 CONSUMERS are being urged to take a moment for themselves in a partnership between Kleenex and mental health charity Mind.
For every box or pocket pack sold from the Take A Moment collection, Kleenex is donating to Mind, with a minimum of £100,000 for the charity to fund up to 25,000 calls to support its infoline.
A spokesperson said: "Each box in the Take A Moment collection is designed to act as a colourful, physical reminder to people to pause and check in with their mental wellbeing, or a loved one's.
"The boxes also feature a corresponding poem; a list of words that aims to inspire people to acknowledge how they're feeling."
Four different eye-catching designs have been released.