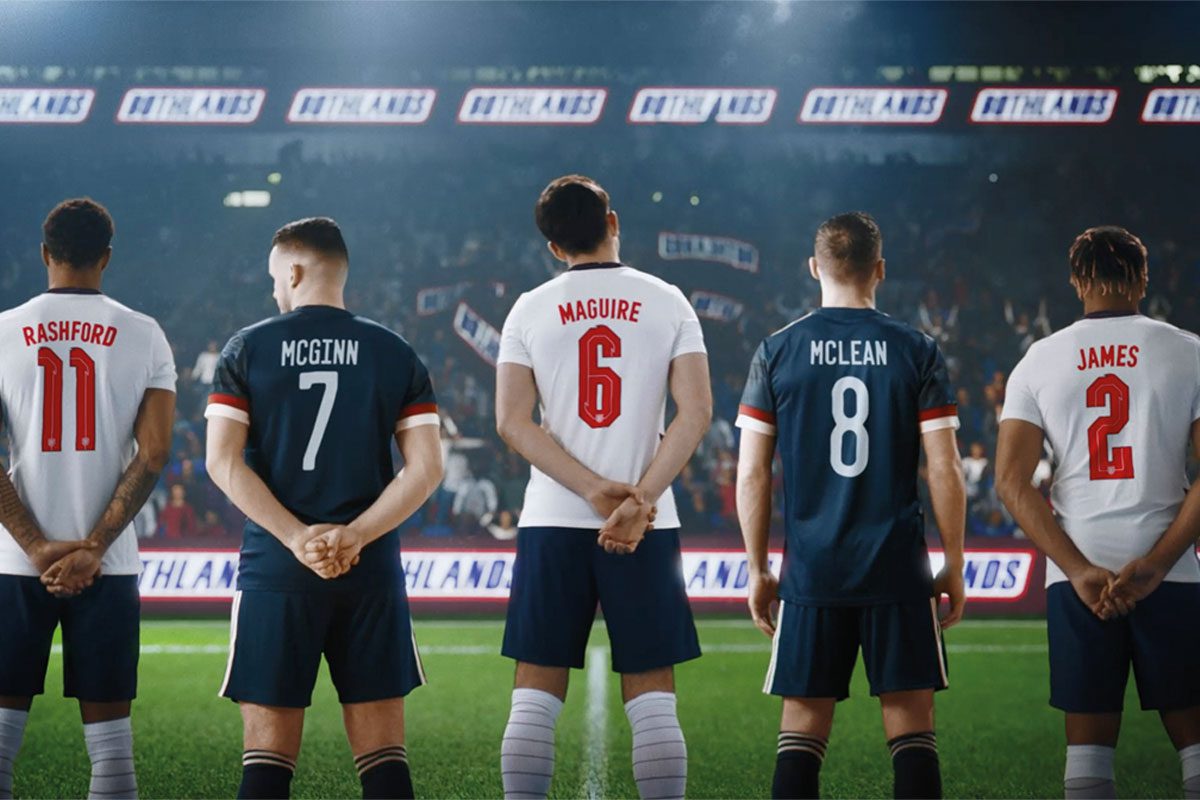 SCOTLAND or England? For Snickers it's Bothlands this summer.
As an existing sponsor of the Euro Group D rivals in the Euros, the chocolate bar decided to pin its colours to a third mast and bring both sides together in the Bothlands campaign.
The ad parodies the tropes of sponsor advertising around major international tournaments by making stars from Scotland and England begrudgingly line up side by side amidst a raucous and heavily branded backdrop.
Senior brand manager Chloe Smith said: "Let's not beat around the bush, sponsoring both Scotland and England this summer is, well, rather awkward.
"Faced with this peculiar predicament, we decided there was only one thing to do – create our own, neutral nation, Bothlands.
"The campaign was a lot of fun to make and marks the next step in our journey of cementing the Snickers brand as the voice of the football fan in Scotland and England."
The film, made by Octagon, was directed by Glenn Kitson who, as it happens, is half English and half Scottish.
Josh Green of Octagon described the ad as: "An awkward solution to an awkward problem."