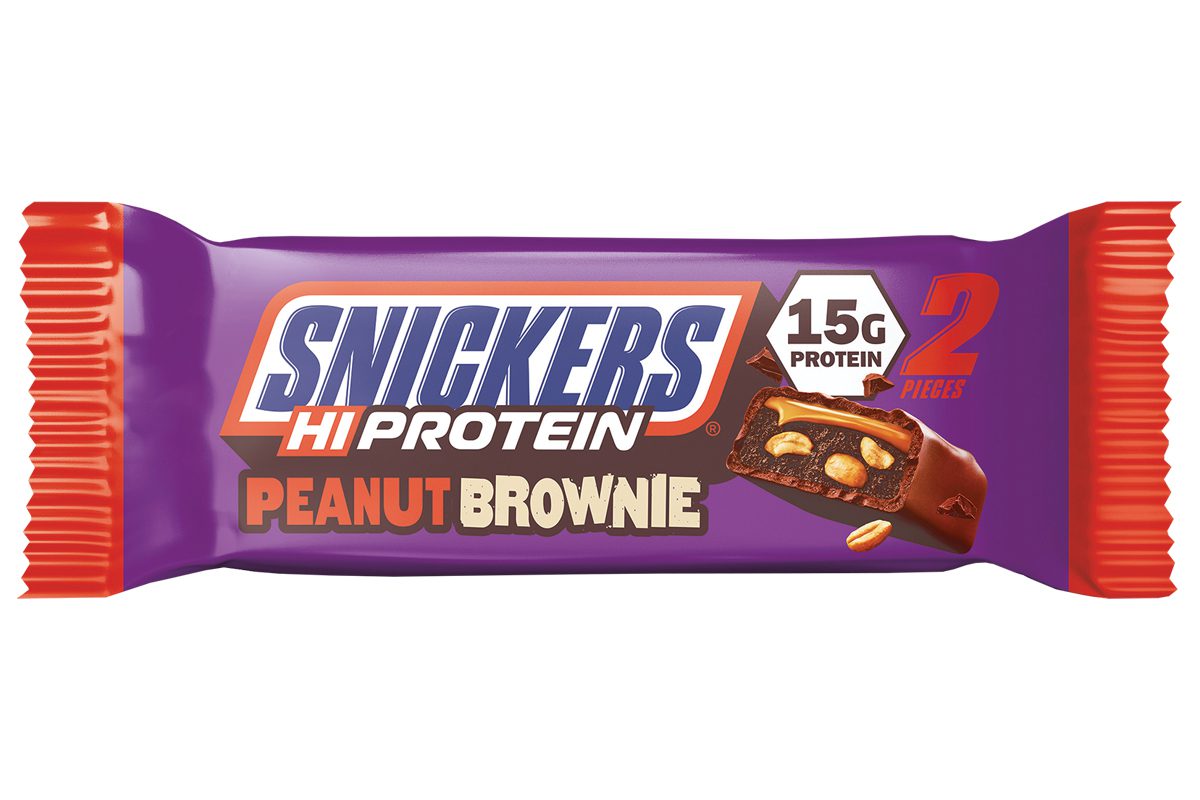 MARS Chocolate Drinks & Treats has bulked up its protein bar range with the launch of a new flavour under the Snickers brand.
Snickers Peanut Brownie Hi Protein bar has already proven successful in the US market, according to Mars, and the firm reckons it will make a similar impact in the UK.
The new variant contains 15g of protein and 211 calories. Each pack comprises two squares featuring chewy peanut brownie filling, topped with a layer of Snickers caramel, and coated in milk chocolate.
Michelle Frost, general manager at Mars Chocolate Drinks & Treats, said: "Snickers continues to be our number one performing brand within our specialist sports products, and knowing how popular the Peanut Brownie range is in other markets, we're excited to be bringing the variant to the UK market for the first time.
"Snickers Hi Protein White Chocolate bar became our second best-selling protein bar after launch and has continued to perform at this level, with sales second only to our original Snickers Hi Protein bar.
"The popularity of the Snickers brand is stand out in this category, and the addition of Snickers Peanut Brownie Hi Protein bar will offer protein bar consumers a taste experience like no other from Snickers."
Snickers Peanut Brownie Hi Protein isn't the only protein development from Mars Chocolate Drinks & Treats. The firm has also reformulated its Milky Way Hi Protein bar, which boasts 15g of protein.