Adding sweetness to supplements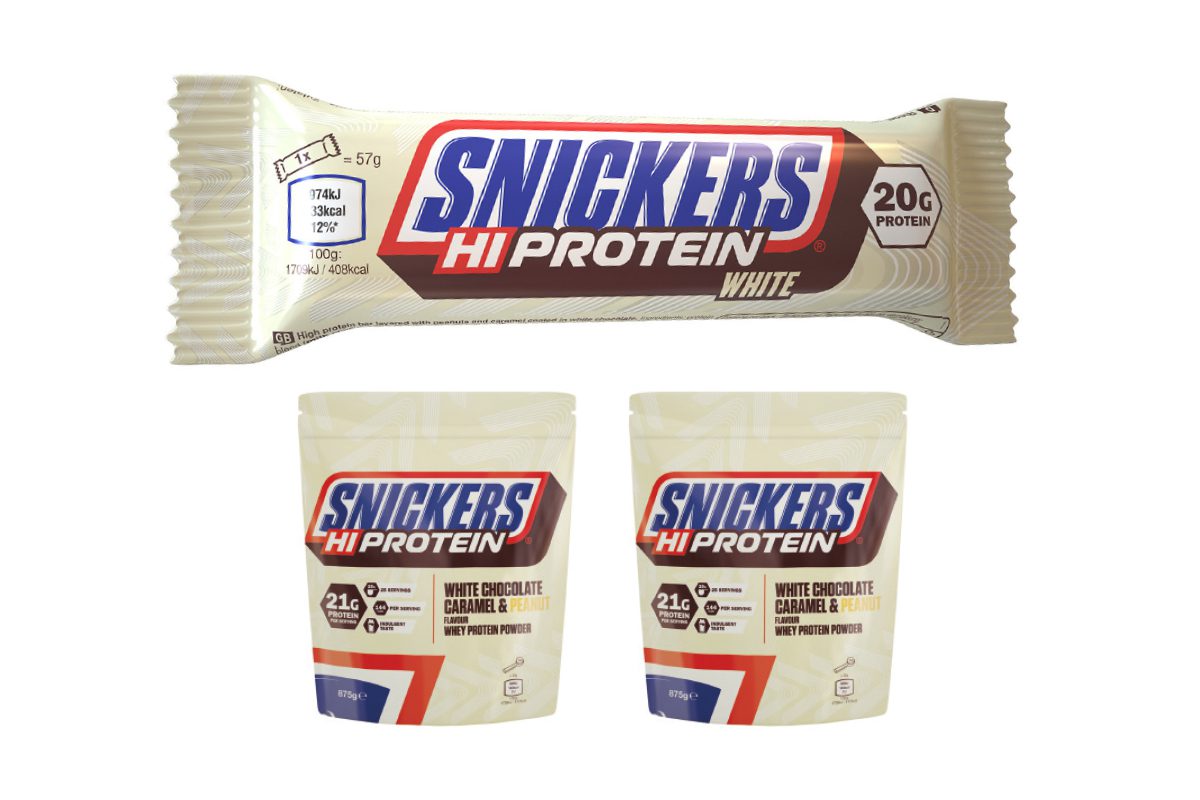 CONSUMERS looking for a sweet treat that packs a protein punch might be interested in Mars Chocolate Drinks & Treats' latest Snickers NPD.
The confectionery firm has expanded its protein range with the launch of Snickers Hi Protein White Chocolate Bar.
The new bar, which is made from real white chocolate, contains 20g of protein and 233 calories per 57g pack.
Mars has also launched a Snickers Hi Protein White Chocolate Caramel and Peanut flavour whey protein powder alongside the new bar.
Michelle Frost, general manager at Mars Chocolate Drinks & Treats, said: "The white chocolate variety of Snickers has proved hugely popular in our confectionary business, and continues to be named on social media as one of the key flavours that consumers would like to see in a protein product.
"We are seeing white chocolate variants being introduced into a number of grocery and impulse markets, and wanted to demonstrate the innovation to our specialist sports range by becoming the first confectionary brand to launch not one, but two white chocolate protein products.
"This will be our biggest launch since the introduction of M&M's Hi Protein Chocolate and M&M's Hi Protein Chocolate Peanut bars, with the peanut SKU cited as the third most wished protein bar on week of launch on Amazon."