Ruth Forbes of JTI on the firm's environmental activities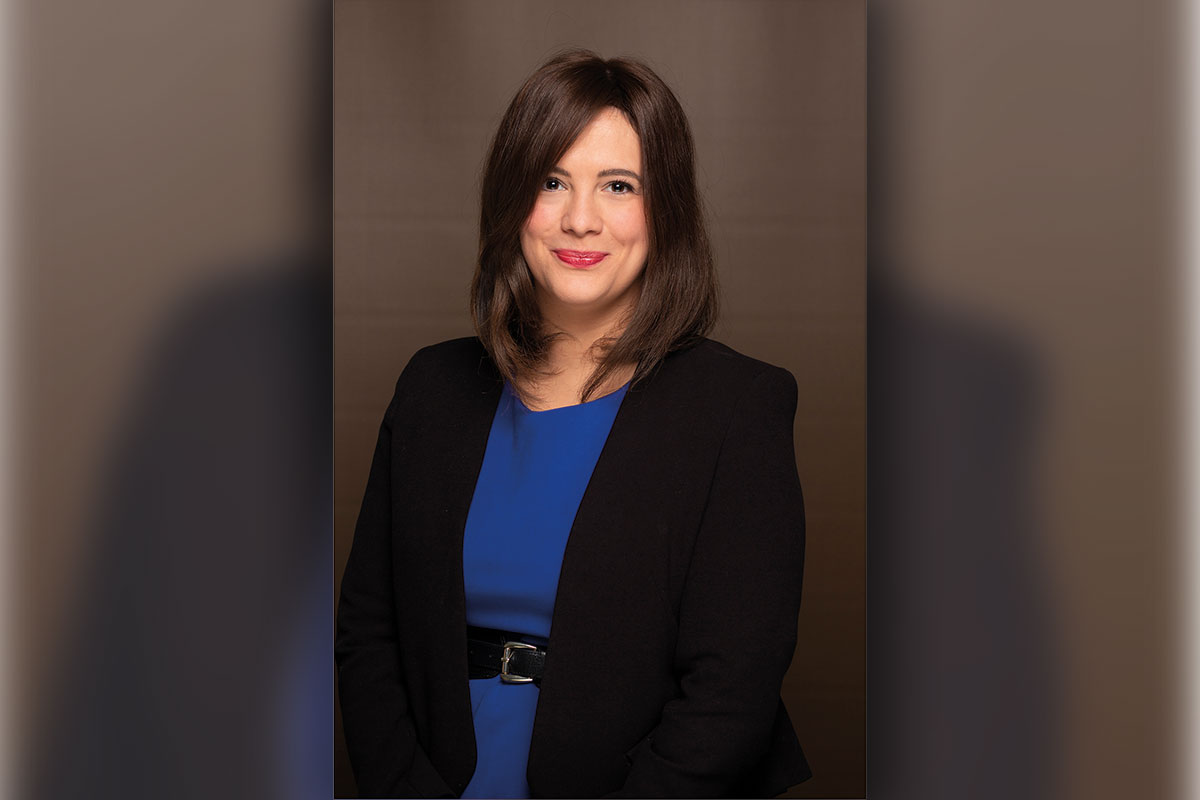 What has sparked JTI's sustainability push?
It has never been more important for companies to think and act sustainably, not just for the good of the industry, but for society. It's not only retailers, manufacturers and those involved in the retail industry; businesses across all sectors need to bring greenhouse gas emissions to net zero by the government's 2050 deadline.
How will you communicate sustainability actions to consumers?
We know that shoppers are becoming more environmentally conscious, and by informing retailers of the environmental commitments we have introduced, we hope to not only encourage them to start their own journey towards becoming a more sustainable business, but also help them become more confident in discussing these issues in-store with customers.
How is JTI reducing plastic across its brand portfolio?
We have built a new Global Sustainability Programme Team made up of experts across different functions including scientific, R&D, marketing and procurement to help accelerate our progress towards becoming a more sustainable business.
The team's primary role is to reduce the environmental impact of our product portfolio and that includes the use of plastics. This new approach has seen our tobacco business committing to reducing its packaging (including plastic), ensuring it's 85% reusable or recyclable by 2025, rising to 100% by 2030.
In line with this commitment, the latest addition to the Sterling family, a great new value option, Sterling Rolling Tobacco Essential 30g, comes in a paper insert pouch packaging which contains less aluminium, and the blend generates less leaf waste compared to other RYO brands due to its unique whole leaf blend. Any Sterling Rolling Tobacco Essential POSM that customers will have received will have been printed on recycled FSC accredited paper.
Tell us more about launching Ploom in the UK – how was sustainability factored into this?
Last year, we executed our most environmentally friendly launch to date to introduce Ploom to the UK market, with every aspect carefully planned and executed to be as sustainable as possible.
From secondary packaging sourced in the UK to merchandising and activation, we have married up a premium product proposition with truly sustainable launch materials to create a compelling revenue opportunity for retailers. This includes all the wood used for its back-wall units, totems and counter display units being FSC accredited and sourced from sustainably managed forestry.  Each Ploom device also comes with the Ploom Promise, which covers faults during normal use and accidental damage over a 12-month period and will be replaced free of charge, greatly extending the life cycle of the assets, whilst maintaining the consistency and premium nature of the Ploom brand.
How is JTI working to communicate the correct disposal of its products to consumers?
As a responsible manufacturer and the UK's number one tobacco company, we're committed to reducing the environmental impact of our operations.
As part of this, last year we launched our #IGiveAButt campaign, which is designed to get adult smokers to take more responsibility for what happens with their cigarette butts and think twice before throwing them on the ground.
For many, dropping a cigarette butt is a subconscious behaviour. The #IGiveAButt campaign transforms this behaviour by encouraging adult smokers to dispose of their cigarette butt litter in a responsible way by using our new Stub Tidy.
We gave away over 14,000 #IGiveAButt Stub Tidies as part of an online campaign in September 2020. Based on consumer insight, the #IGiveAButt Stub Tidy is designed to get the smoker from A to B when there is no bin in sight preventing cigarette butts from being thrown on the floor.
With a compact and modern design, the Stub Tidy is also sustainable and reusable, as it is made with durable and long-lasting materials that can be recycled in household waste at the end of life.
To help raise awareness with adult smokers, billboard advertisements were also placed in areas with some of London's highest footfall – including London Waterloo, Liverpool Street and Clapham Junction train stations.
After the campaign, we received follow-up survey responses from adult smokers and the feedback was overwhelmingly positive, with 96% of smokers believing the campaign will help reduce street litter and more than two thirds actively using their Stub Tidy every day.
What size of vehicle fleet are you transitioning to electric?
As part of our 2030 UK Environmental Plan, we've committed to transitioning our own UK operations to be 80% greener through various initiatives across the business.
This includes switching JTI UK's fleet of vehicles to electric by the start of the next decade. This alone will save 776 tonnes of CO2e emissions – the equivalent to 155 hot air balloons per year.
Within less than a year, 50% of JTI UK's salesforce will be driving Hybrid Cars and by the end of 2023 100% will be. In an effort to encourage charging, we're also installing electric charging units at home for all JTI company car drivers who want them.
In 2022 we'll also be setting a reduction target for our JTI UK distribution and travel emissions.
How is JTI reducing water usage?
Due to its very nature, JTI UK's operations do not use large amounts of water, however every drop counts. To reduce usage across its sites (Weybridge in Surrey and Crewe), JTI UK is investing in water efficiency measures.
On a global level, tobacco growing is not water-intensive and the water that is required for tobacco crops comes predominantly from rainfall. However, as part of our global environmental strategy, between 2015 and 2019 JTI reduced water withdrawal by 9.7%.
Tell us more about JTI UK's Environmental task force?
Reducing our environmental impact is a journey we share with our employees, suppliers and customers – only by acting together can we achieve our ambitious targets.
To help employees become more engaged with our sustainability agenda, we have created a UK Environmental Task Force – led by our UK Environmental Lead Manager and a Sales Sustainability working group to drive improvements forward across the wider business.
Since we introduced these last year, environmental considerations have become even more important in how we do business and employee engagement is helping to further fuel innovation and decrease our environmental impact further.