Tobacco brand gives retailers the chance to win big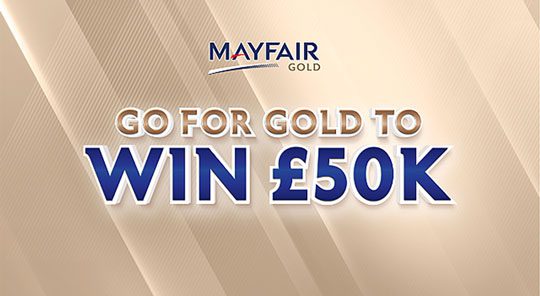 Nicotine products firm Japan Tobacco International (JTI) has launched a new retailer competition to tie in with its new Mayfair Gold packs.
The in-depot 'Go for Gold' prize draw will see five lucky retailers bag a cash prize of £50,000 each bringing the total pot up to a quarter of a million pounds.
Having kicked off on 16 October, the competition is set to run until 1 December in over 50 depots across Scotland, England and Wales.
To be in with the chance of winning, retailers need only purchase an outer of Mayfair Gold at one of the complying depots, with every purchase made counting towards a new entry to the competition.
This means the more outers purchased of the new Mayfair Gold, the higher the chances there are of winning the £50,000.
Winners of the £50,000 are set to be announced by 15 December, ensuring that for five retailers in the UK are set to have Christmas come early due to the JTI competition.
Hundreds of other prizes are up for grabs here too with a chance to participate in a 'Stop the Clock' game to win a £10 Amazon voucher as well. To win, retailers need to stop a counter at exactly 10.9999 seconds and even those that don't, will still receive a consolation prize ensuring everyone is a winner.
Mark McGuinness, marketing director at JTI, said: "The successful launch of Mayfair Gold earlier this month is, in no small part, down to the efforts of retailers across the country.
"So, to give something back to our trade partners and retailers as a thank you for their continued support, we have launched the 'Go for Gold' prize draw and roadshow, with some serious prizes that match our ambitions for the brand."