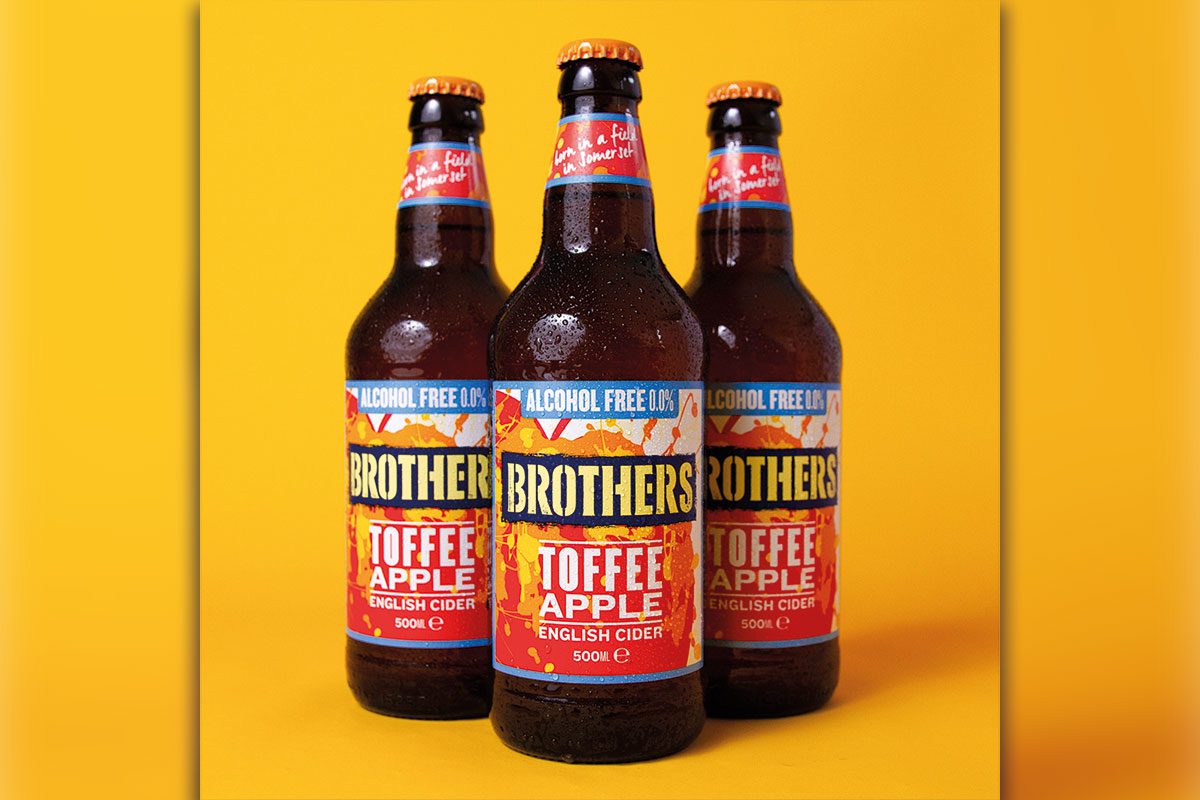 BROTHERS Cider has expanded its range with the launch of its first alcohol-free variant.
The 0.0% ABV Toffee Apple Alcohol Free is gluten free and vegan friendly and is available in 500ml bottle format.
The new release is described as a "blend of cream soda and smouldering toffee with a rich creamy finish."
Brothers Cider's Toffee Apple variant follows the release of the brand's Pink Grapefruit, Honeycomb and Cloudy Lemon ciders in March.
Nicola Randall, senior marketing manager at Brothers, said : " We've entered the alcohol-free category, to ensure our customers can continue to explore and experience our exciting flavours and enjoy the quality and taste of a Brothers Cider whatever the occasion."