CWF rolls out a new RTD range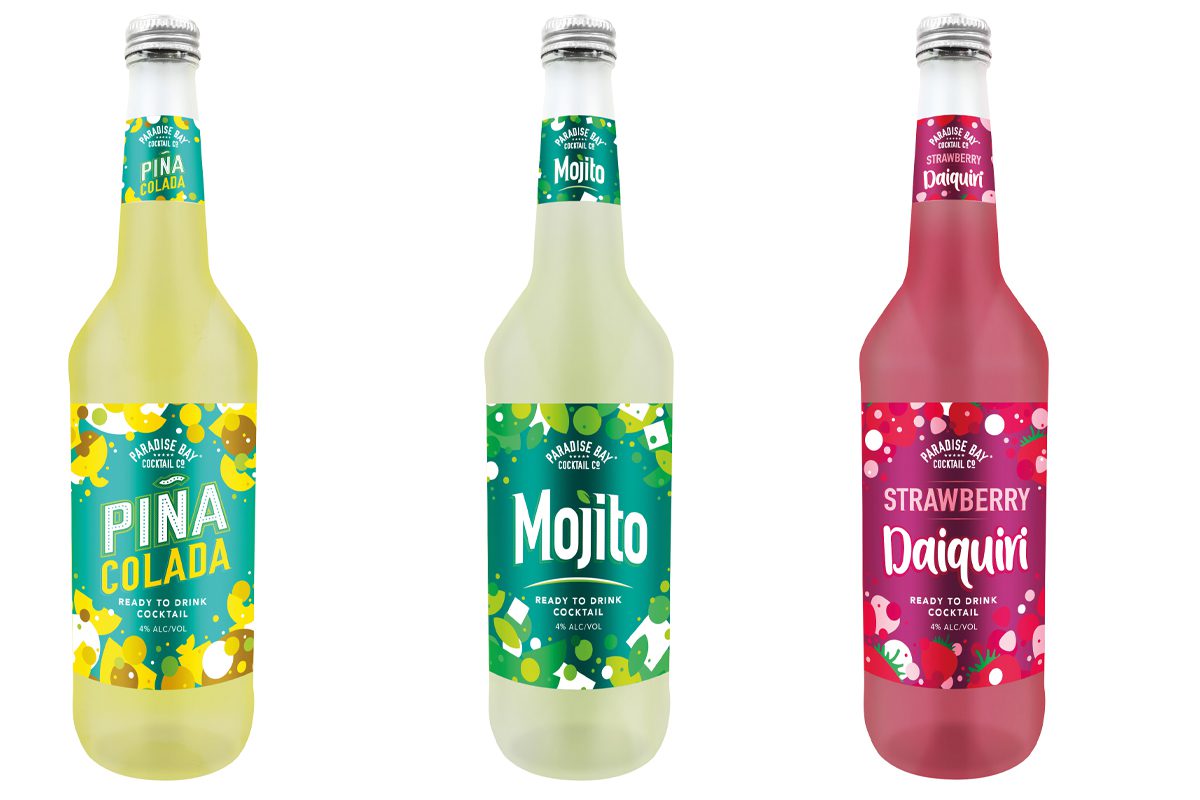 CWF is stepping into summer with the launch of a new RTD cocktail range.
The new Paradise Bay Cocktail Co. range comprises three classic cocktail serves, premixed in 70cl bottles.
Available in Pina Colada, Mojito and Strawberry Daiquiri flavours, all three variants are lightly sparkling and bottled at 4% ABV. Paradise Bay Cocktail Co. premixed cocktails are priced at £2.99 RRP.
Amy Giacobbi, marketing manager at CWF, said: "Paradise Bay Cocktail Co. has bright, colourful and exciting packaging creating great stand out on shelf along with an authentic taste profile using natural flavourings. CWF predict this new range will be a hit this summer as the ready-to-drink premixed cocktails ensure a perfectly mixed serve every time and delivers on taste and quality."
CWF's premixed cocktail launch comes at a time of change, with the relaxing of restrictions on the hospitality sector coinciding with the return of summer.
Despite pubs and restaurants reopening, Giacobbi reckons consumers will retain habits they picked up during lockdown – which should be good for off trade sales.
"The excitement of the on-trade reopening might possibly tail off when consumers are reminded of the costs compared to what they've been used to paying through the off-trade, especially for those on a tight budget," she said.